Name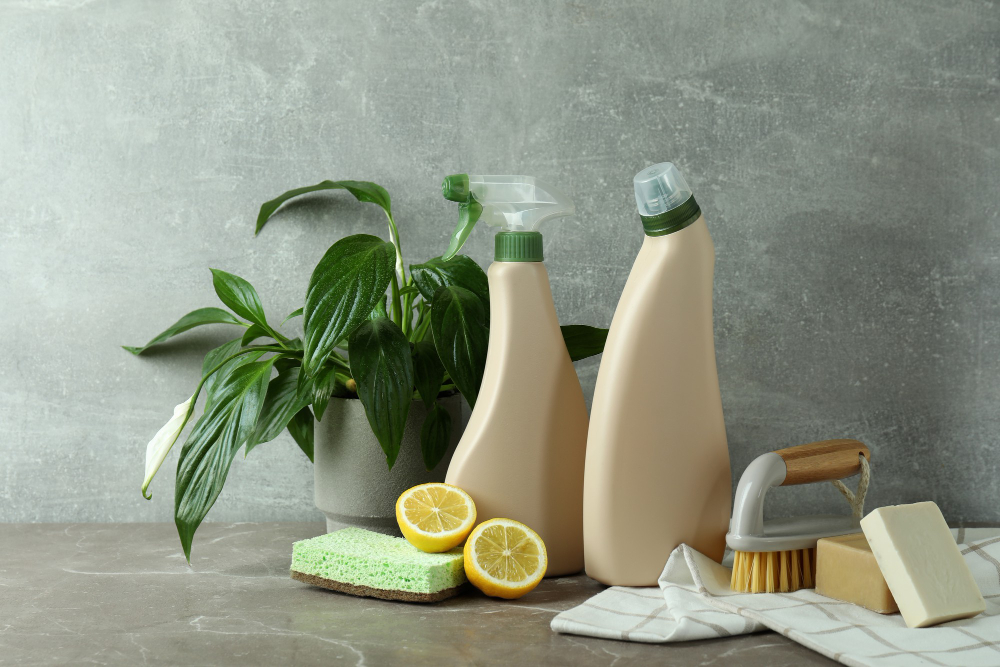 In today's world, everyone is becoming more aware of environmental impacts and the need to use more sustainable products and practices. This is also true within the cleaning industry. Green cleaning products are becoming increasingly popular because of their benefits to our environment, and more importantly, to our personal health. In this blog post, we will discuss why your business needs to use green cleaning products and the benefits that come along with them. ...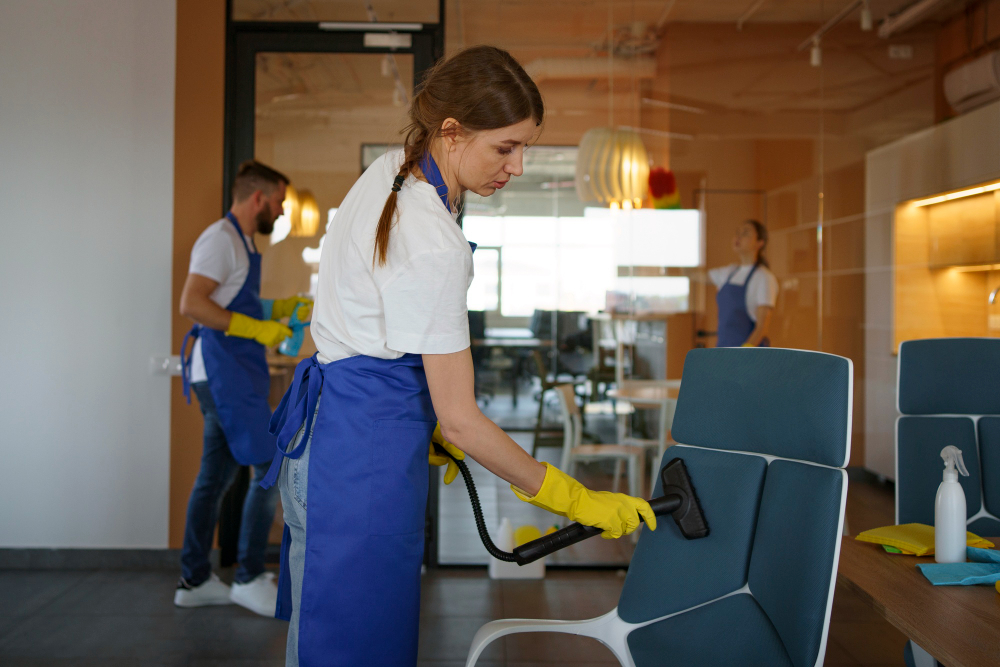 Keeping up a clean and presentable workspace is an essential aspect of running a successful business. However, managing the cleaning of your commercial space can be too much to handle. It's always a balancing act between your job duties and making sure your office remains spotless. This is where outsourcing comes in handy. Outsourcing your business cleaning needs has countless benefits that can save you both time and money in the long run. In this article, we'll d...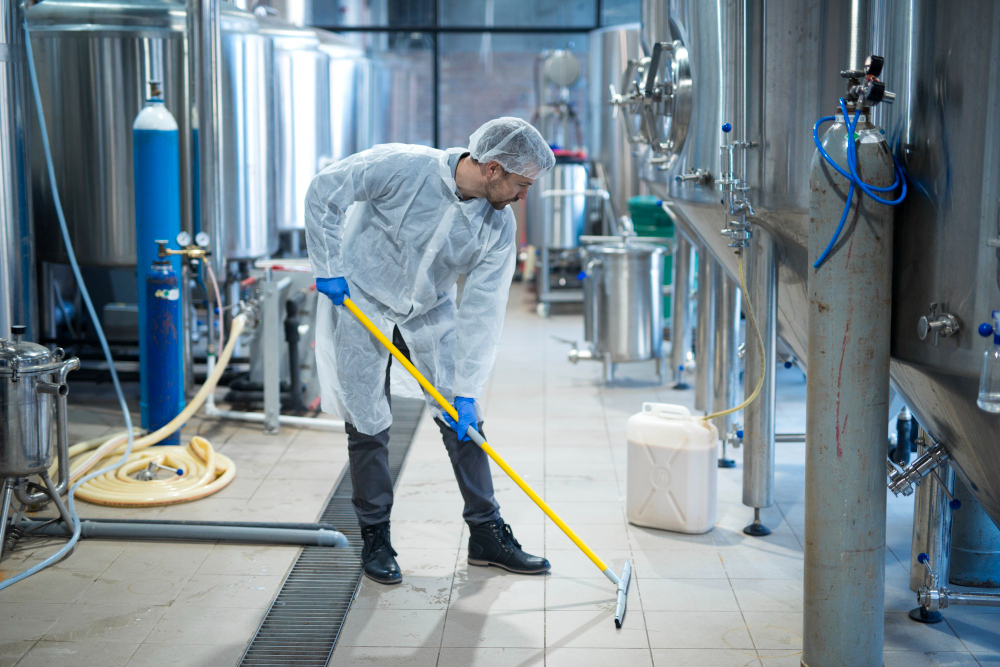 As businesses strive to maintain clean and well-organized premises, the demand for industrial cleaning equipment has skyrocketed. With an array of options available in the market, it can sometimes be overwhelming to identify the most appropriate equipment for your particular needs. In this guide, we'll take you through the types of industrial cleaning equipment available, their respective uses, and how to choose the right equipment. 1. Types of...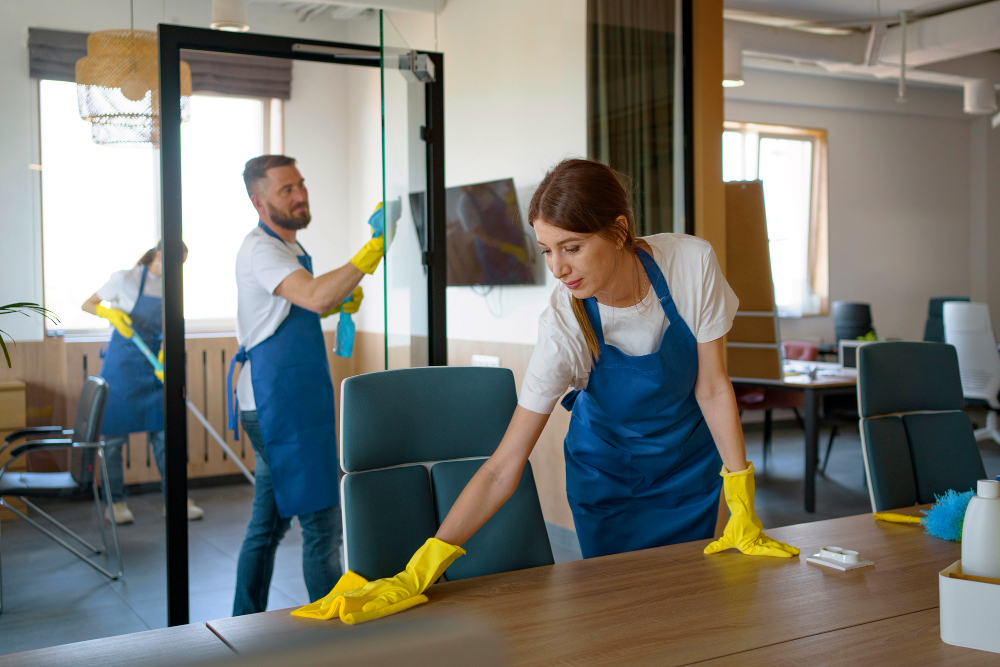 As a business owner, the health and wellness of your employees should be of utmost priority. A healthy environment plays a significant role in ensuring employees' safety, productivity, and overall happiness. But with the ongoing pandemic, it has become increasingly necessary to take significant measures to keep the workspace clean and healthy. In this blog post, we'll explore various ways of ensuring a clean and healthy environment in your office. ...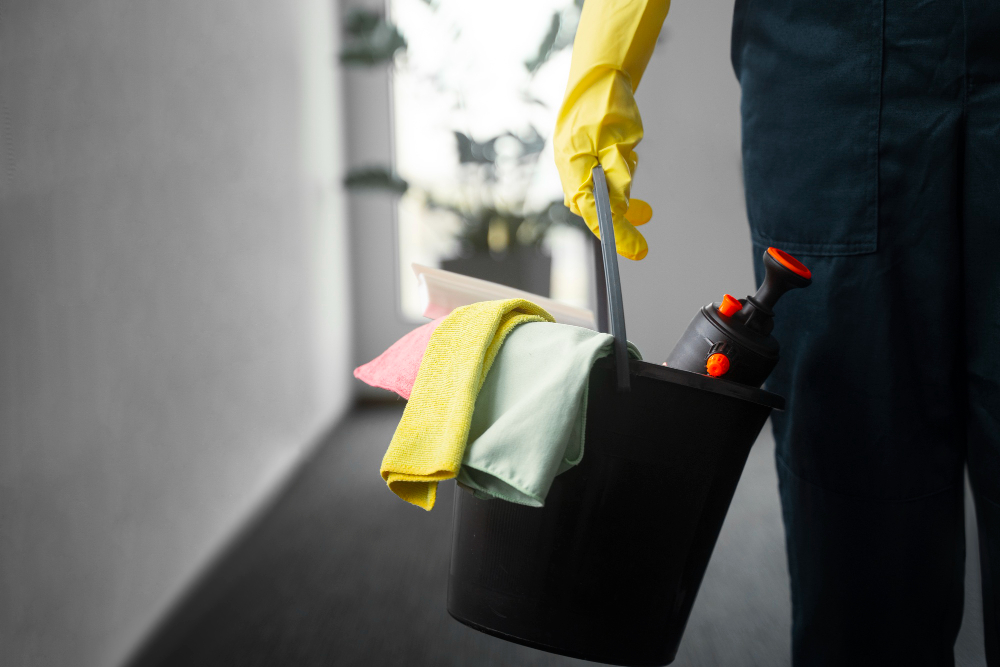 It's no secret that prevention is better than cure, especially when it comes to maintenance. Preventative maintenance is the practice of taking measures to avoid equipment or building breakdowns, ensuring that things remain operational and efficient. One of the toughest parts of maintenance is keeping the premises clean. A clean environment is beneficial and promotes safety, and good health. So, how do you enhance preventative maintenance? Well, that's where commercial cleanin...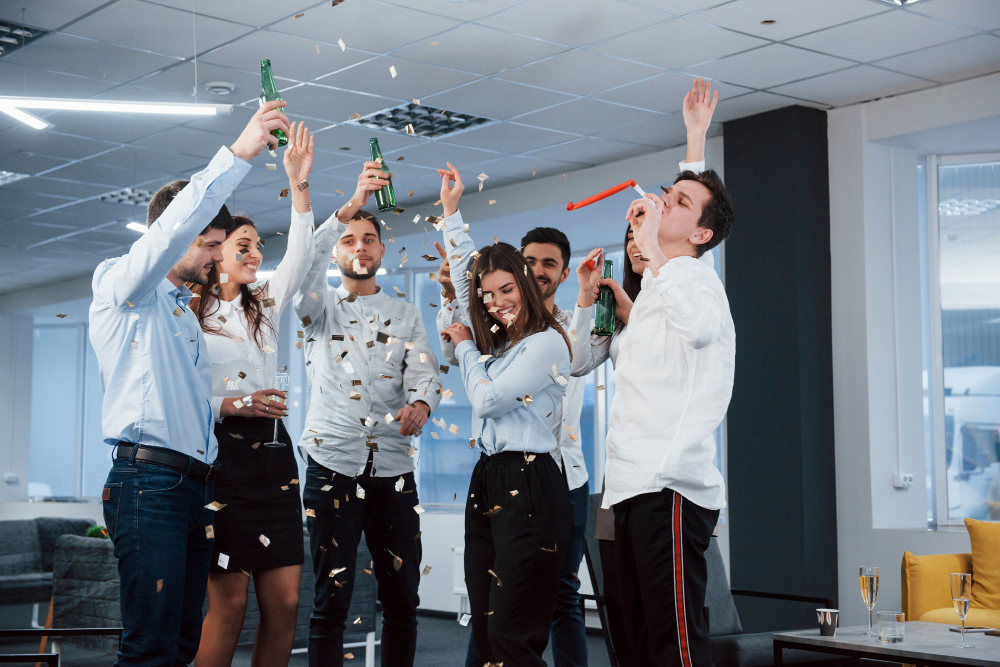 Office parties are a great bonding opportunity for everyone in the workplace. Employees get to relax and socialize with each other outside of the usual work setting. However, once the party is over, there comes the daunting task of cleaning up. Cleaning an office after a night of celebration may seem overwhelming, but it is a crucial part of ensuring that everyone returns to a clean and hygienic environment. In this blog post, we have put together a comprehensive checklist to help you...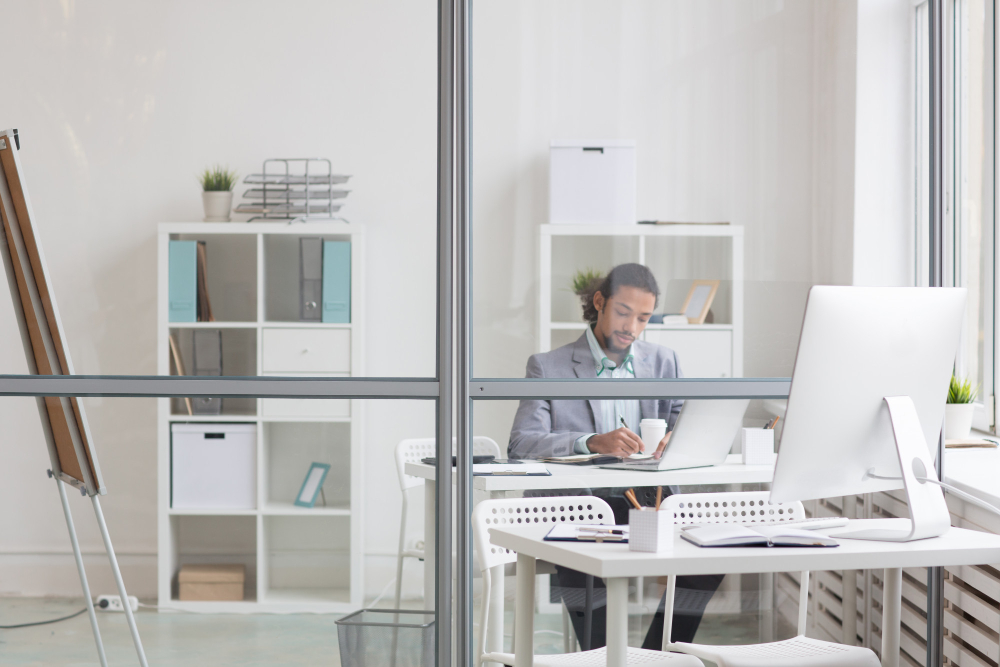 Productivity plays a major role in the success of any organization. When employees are productive, they can accomplish more tasks and achieve higher profits. However, achieving high productivity in the workplace can be challenging, especially amid countless distractions, stress, and fatigue. Fortunately, there are effective ways to improve productivity and bring about positive changes in the workplace. In this blog post, we're going to share some practical ways you can...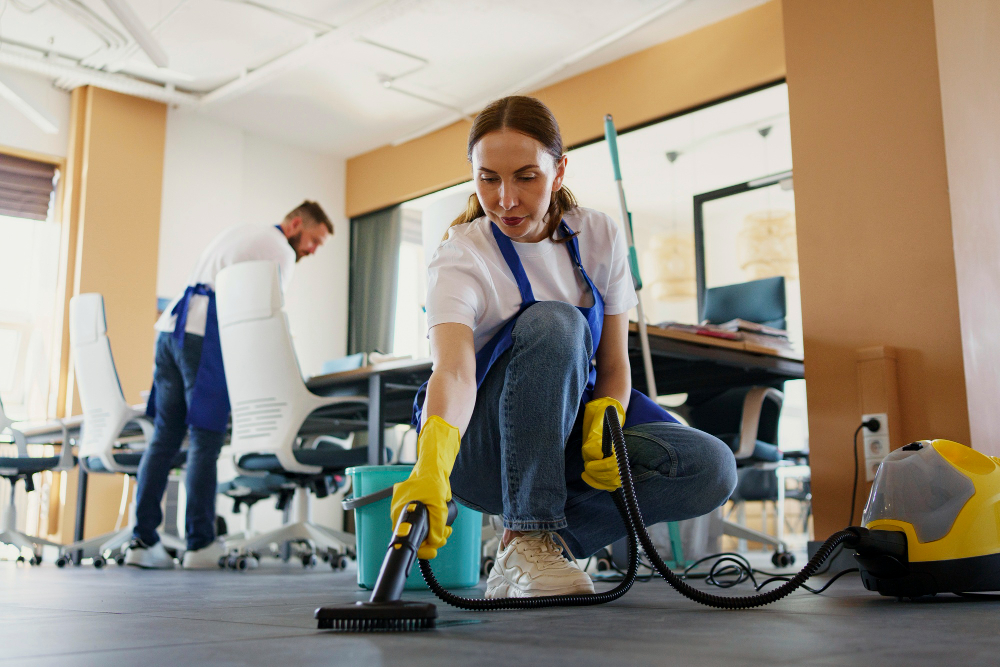 Keeping your premises clean is essential, whether you're in the healthcare or hospitality industry. It is the first impression your visitors experience and also promotes an environment that is safe and comfortable. However, keeping up with your daily cleaning routines can be time-consuming, especially when you have a business to run. As such, it would be best to look for a professional cleaning service. In this blog post, we'll be discussing reasons why you should choose a pro...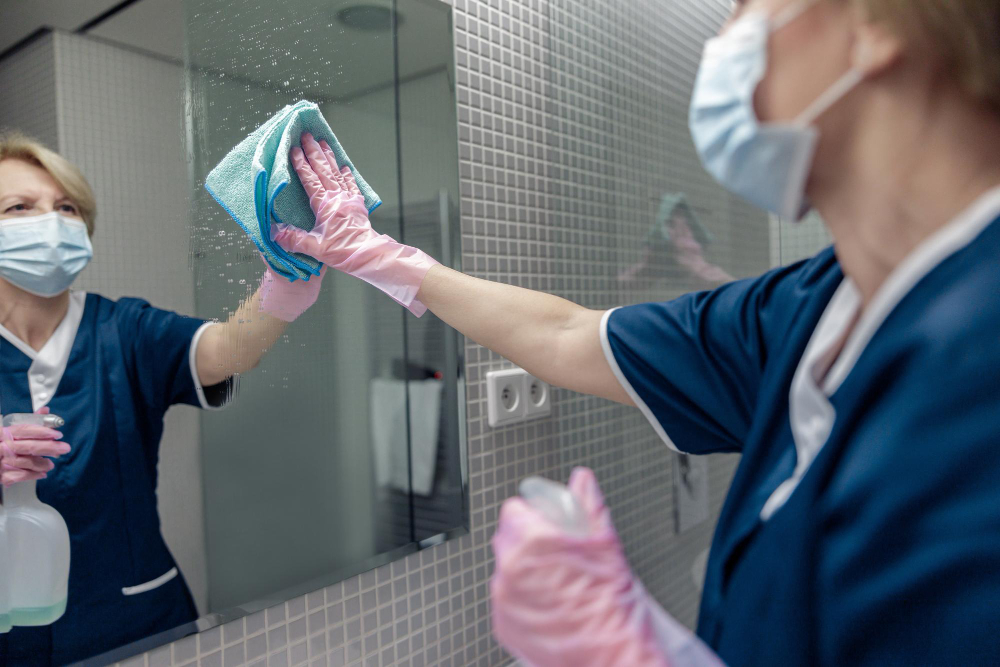 When it comes to running a business, keeping every aspect of your company clean and hygienic is crucial. One area that is often overlooked is the restroom. However, it's important to remember that the state of your bathroom can have a significant impact on your business. In this blog post, we'll explore why commercial restroom cleaning is good for your business, whether you're looking to improve your workplace, restaurant or retail store. ...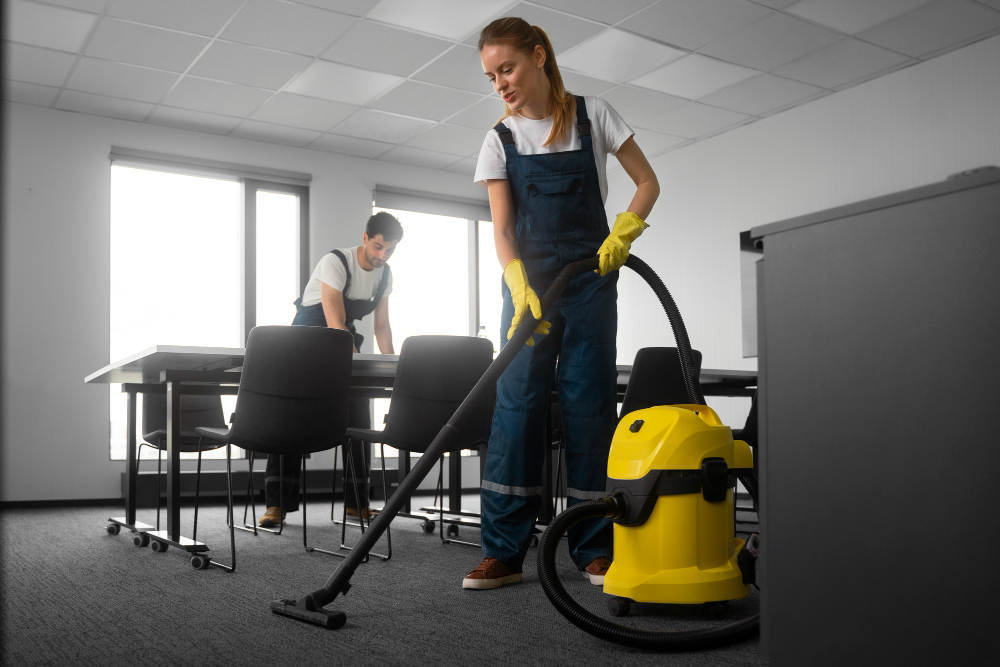 Carpet cleaning should always be considered a necessary task to keep your commercial space clean and safe. Everybody who enters your building leaves debris, dust, and other particles on the floors. These particles can accumulate quickly, leaving an unclean and unhealthy indoor environment. If you are a business owner or manager, you know how important it is to create a clean and healthy environment for your employees and customers. Here are some of the benefits of commercial carpet cl...