Name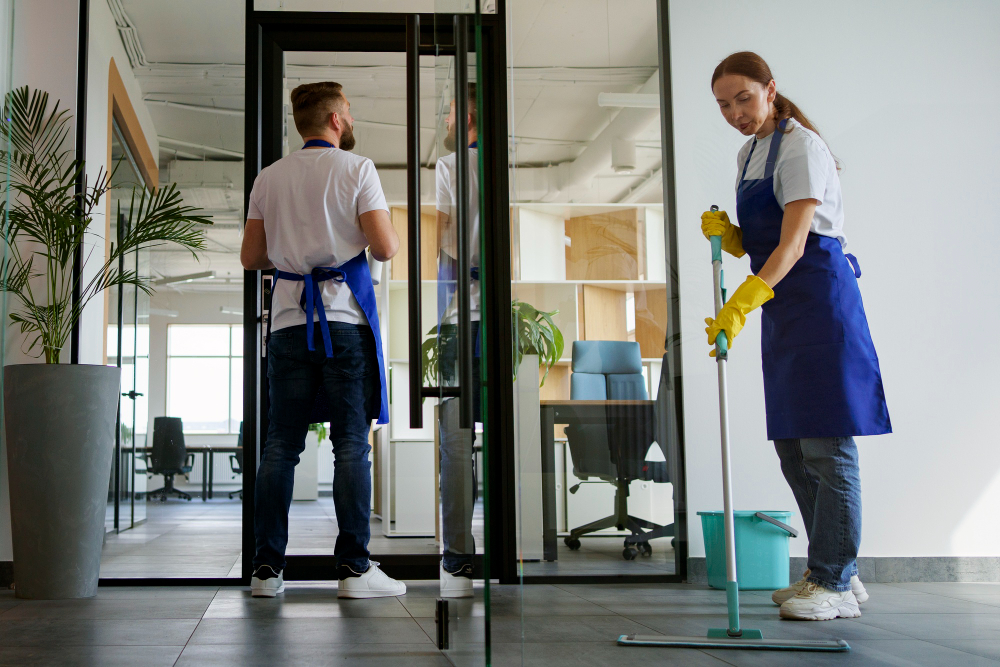 The cleanliness of your commercial space plays an important role in creating a lasting impression on your clients and employees. Not only that, but keeping your premises clean also ensures the safety and well-being of everyone inside. However, maintaining a clean environment requires more than just sweeping floors and wiping surfaces. In this blog post, we will be sharing with you some of the most effective commercial cleaning tips to help you keep your space clean and healthy. ...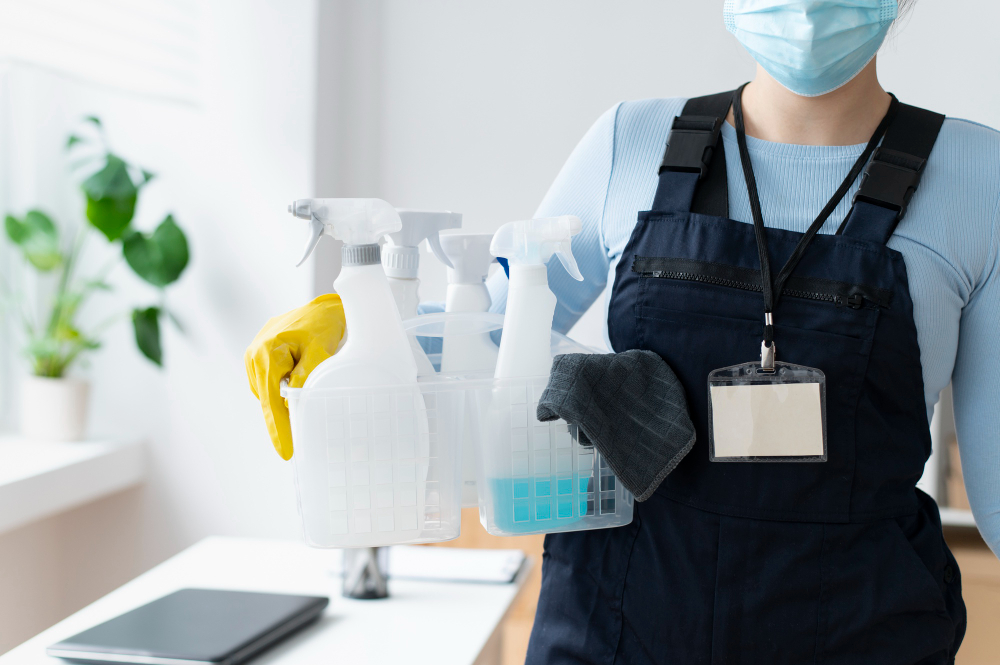 Maintaining a clean and hygienic office space is essential for all businesses. A clean office environment helps to create a positive impression on clients and employees, which ultimately impacts the overall image of a business. Besides this, maintaining a clean office space can also save you a large amount of money in the long run. In this blog post, we will discuss how hiring a great office cleaning service can save your business money. 1. Saves Time and I...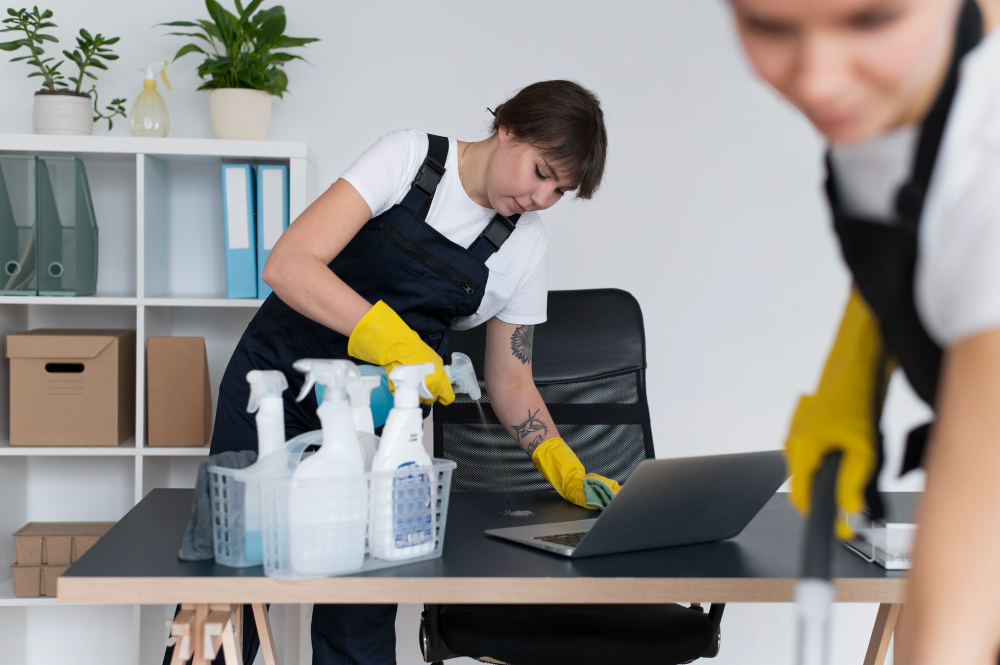 A clean and organized workplace is essential in today's industry. Not only does a tidy environment contribute to employee productivity, but it also impresses clients and customers. However, maintaining a clean workspace can be a challenging task, especially in larger buildings or high-traffic areas. Fortunately, hiring a professional janitorial service can help. In this post, we'll explore the top reasons why you should consider hiring the best janitorial service in L...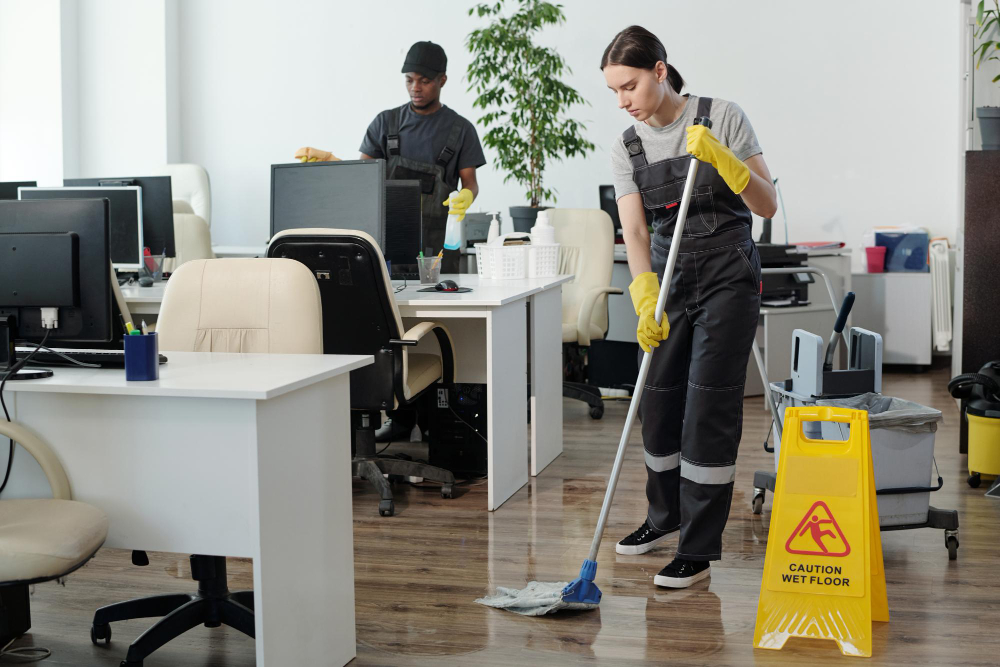 We all have been there - the shared office kitchen where people leave their dirty dishes in the sink, the smelly and unkempt restroom, or even the conference room where people excessively sneeze and cough without covering their mouths. These places in the office remain uncleaned and unhygienic, which could lead to health hazards and other issues. In this post, we will identify the top disgusting places in the office that never get cleaned. And if you are looking for help with...
Maintaining the cleanliness of a school is essential because of the number of people who attend classes and use the facilities daily. The health and wellbeing of the students and faculty are at risk if the environment is not regularly cleaned and sanitized. This is why it is important to hire a professional janitorial service that understands commercial cleaning regulations for school cleaning services. In this blog, we discuss some of the key regulations that commercial clea...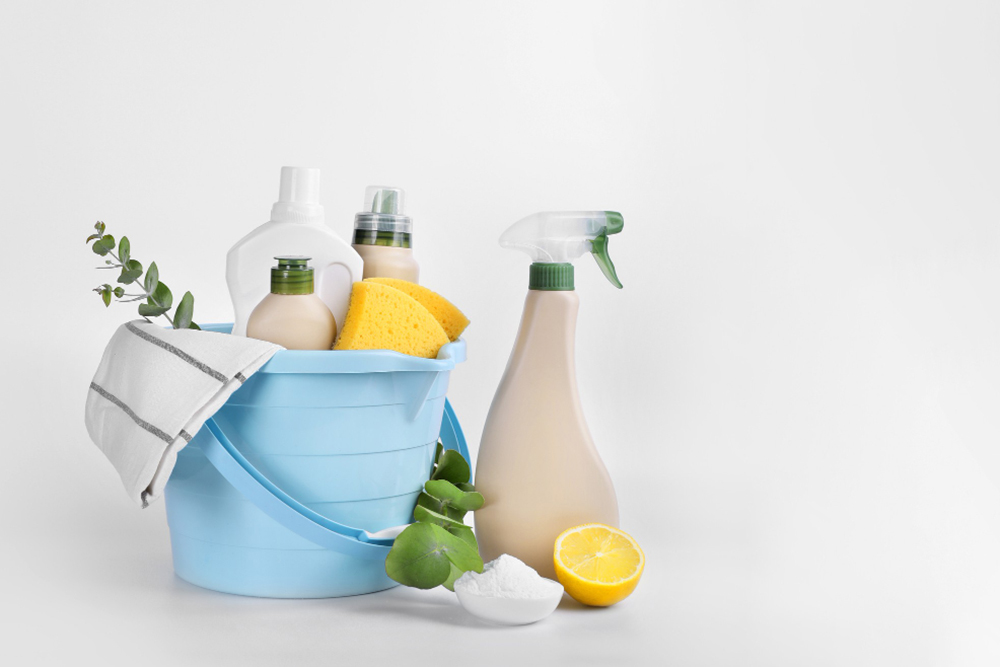 The world is increasingly embracing eco-friendly initiatives, with more businesses, and individuals seeking a sustainable way of living. One area that seems to be gradually shifting towards green practices is the cleaning industry. If you are wondering what makes green cleaning services different and how it can benefit your office, keep reading as we explore the ultimate guide on understanding green cleaning services. What are green cleaning servic...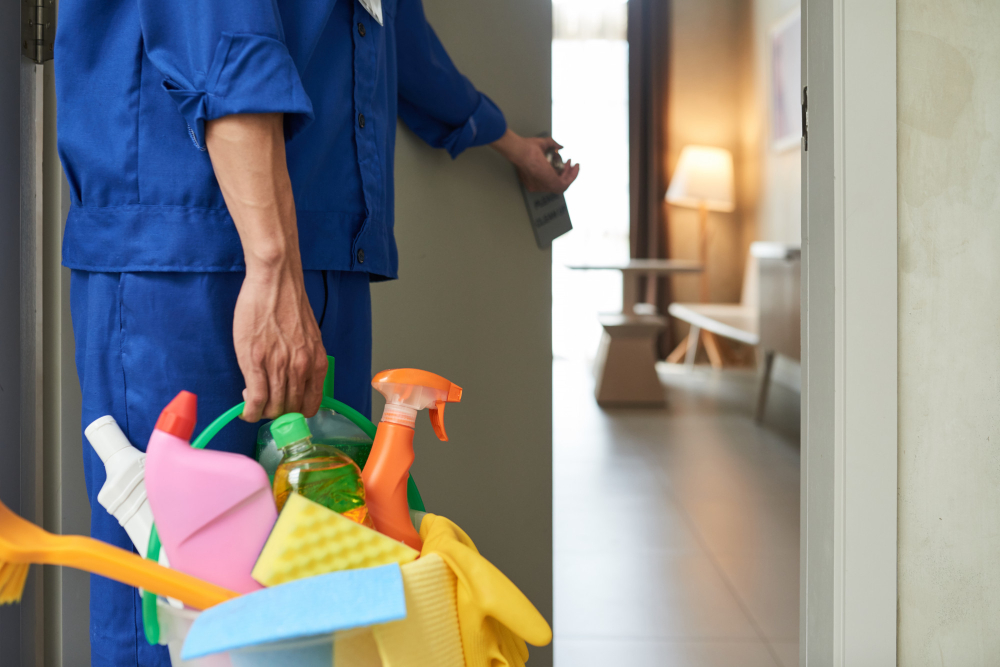 Keeping your office or workspace clean is crucial for not only creating a healthy and productive environment for your employees but also for creating a great impression on your customers. Choosing the right janitorial service company can be a daunting task. With numerous options available in Los Angeles, CA, it's easy to get overwhelmed. But don't worry, we've got you covered. In this article, we'll be sharing smart tips for finding the perfect janitorial serv...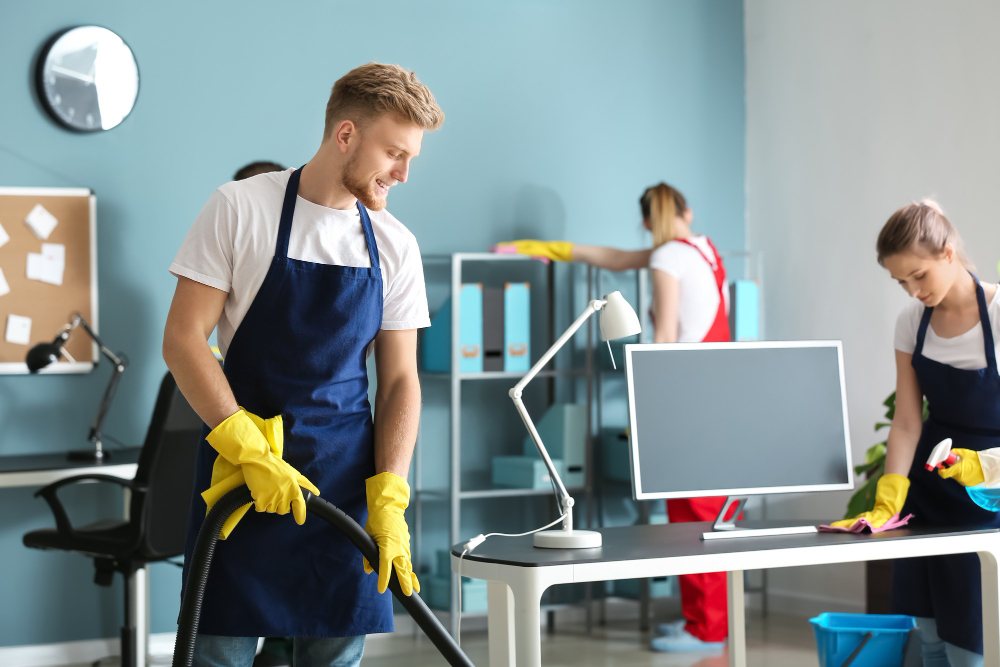 We all know that a clean office is a happy office. To maintain a serene working environment, it's important to ensure daily cleaning of the workplace. A professional cleaning company understands a facility's unique cleaning needs, and they customize their cleaning solutions to meet those requirements. But how does the professional office cleaning process work? What are the basics you need to understand? In this blog post, we'll look at everything you need to know ...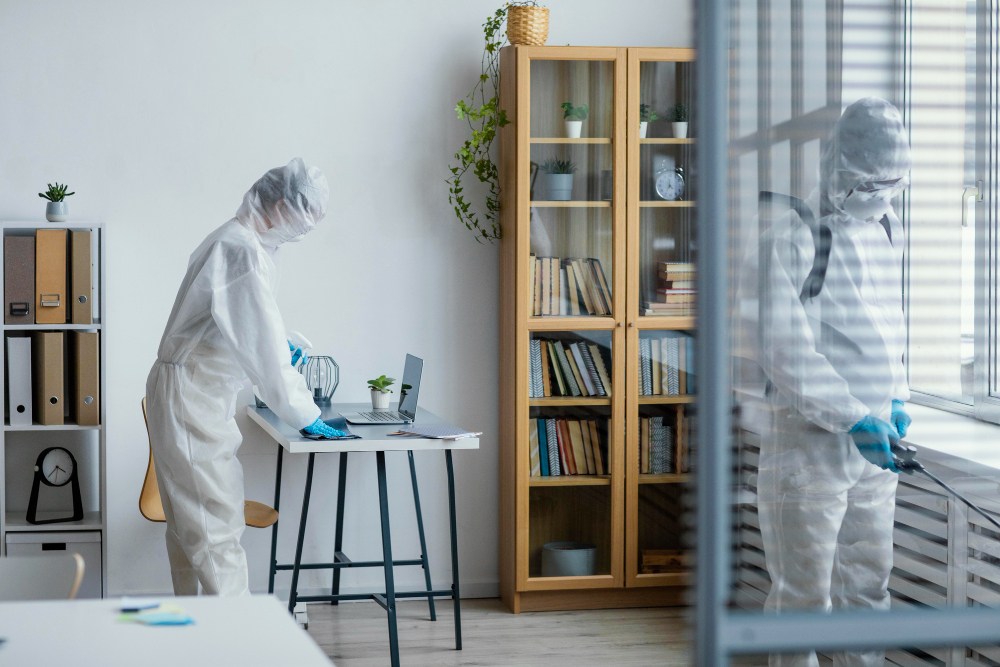 The importance of proper sanitation and disinfection cannot be overstated, especially during the current times of the pandemic. As businesses and facilities are gradually reopening, it is imperative that they take the necessary steps to keep their environment safe and healthy for their employees, customers, and visitors. The process of disinfecting a facility involves more than just cleaning surfaces; it requires a combination of knowledge, skills, and the right equipment. In...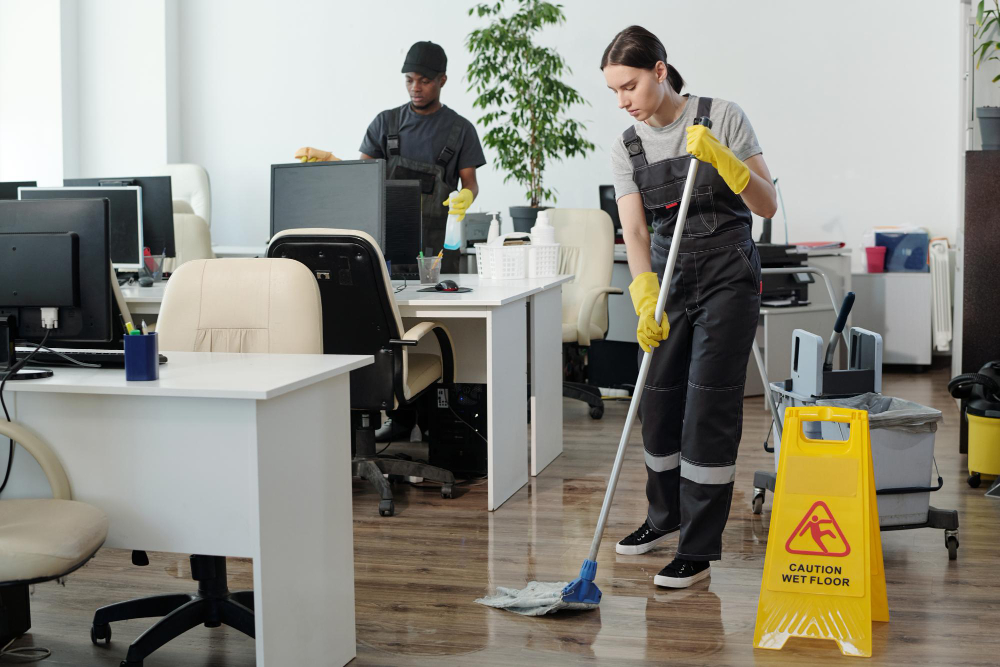 A clean, well-maintained workspace is crucial for productivity and employee satisfaction. However, it's not just about having a presentable appearance; regular commercial cleaning is essential for maintaining a safe and healthy workplace. As a business owner, you have a responsibility to ensure that your employees are working in an environment that promotes their well-being. In this blog post, we'll explore the importance of regular commercial cleaning and why you should prior...