Name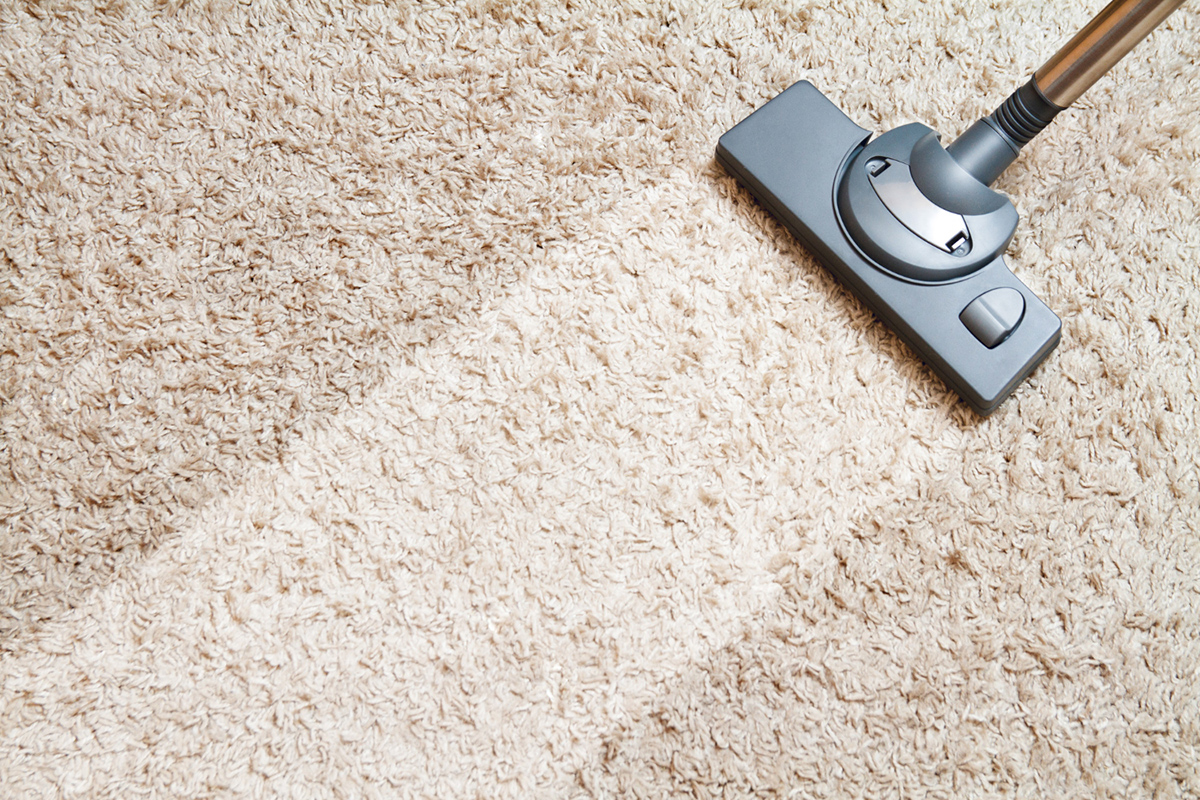 Keeping your carpets clean and looking new is not only important for the aesthetics of your home, but also for your family's health. However, if the carpet cleaning is done incorrectly, you may end up with a worse outcome than you started with. Let's take a look at some common carpet cleaning mistakes and how to avoid them. Using Too Much Detergent or Cleaner When it comes to carpet cleaning, less is more. Using too much detergent or ...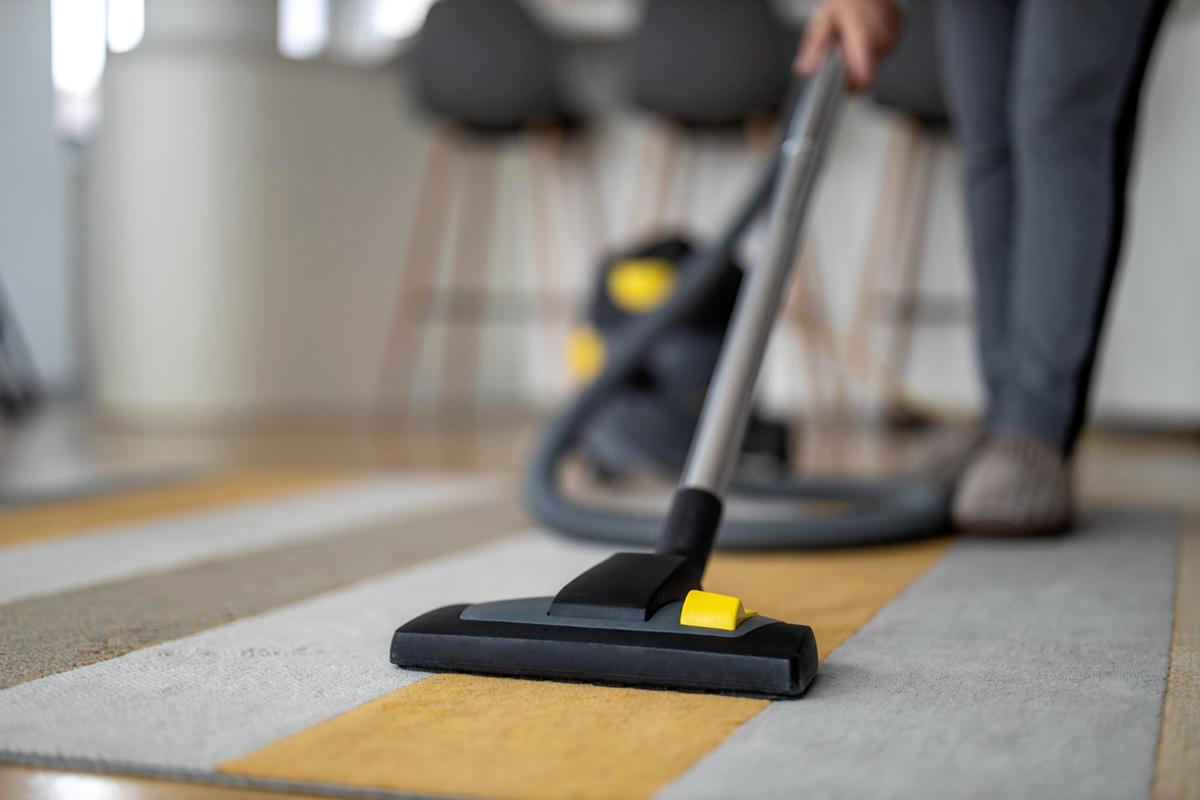 Have you ever noticed that some office carpets look like they have been around since the dawn of time, while others look brand new? The reason is simple — regular maintenance. At S&W Janitorial Services, we provide janitorial services to businesses in Los Angeles, CA and beyond. We know how important it is to keep your carpets looking their best, so here are our top tips for carpet care. Vacuuming Regularly Your carpets should be vacuum...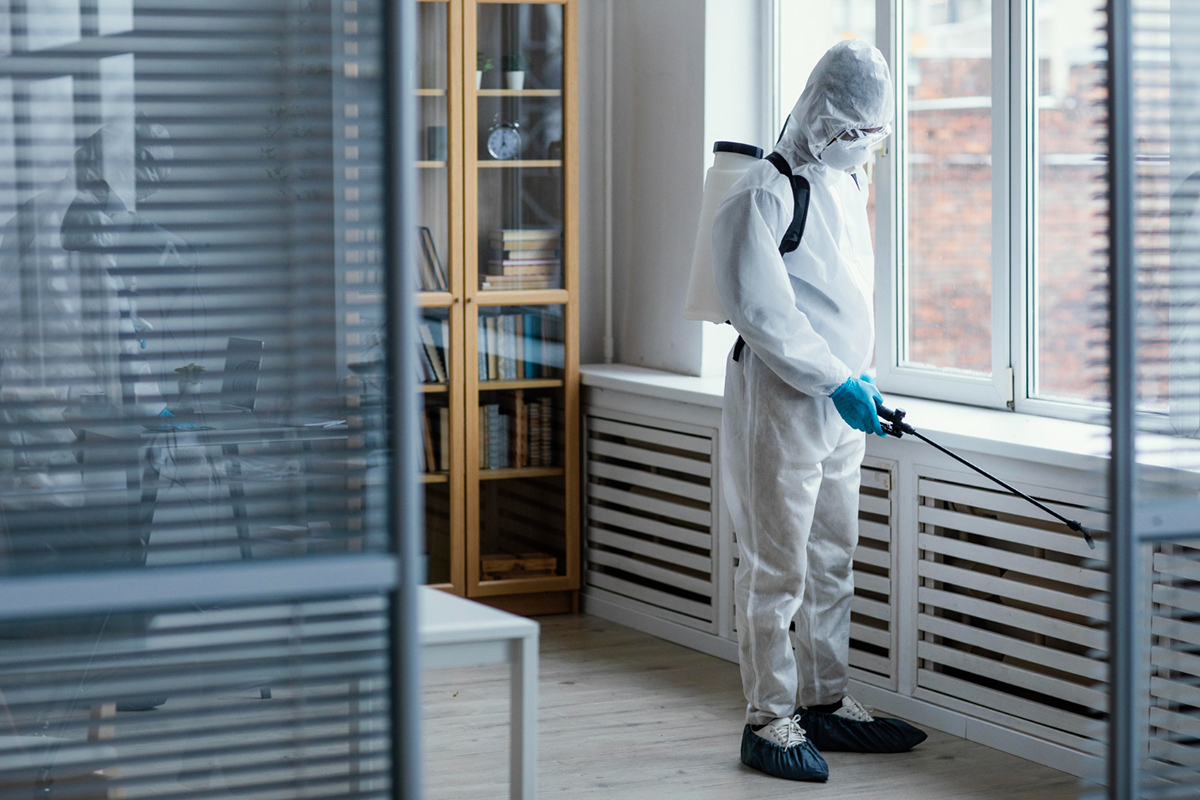 Cleanliness is an essential element of any business. Not only does it create a more inviting environment for customers, but it also helps to prevent the spread of germs and illnesses. As such, deep cleaning and disinfecting services are becoming increasingly popular in Los Angeles. Here's what you need to know about the process, and why it's important for businesses to invest in these services. What is Deep Cleaning? Deep cleaning is ...
Are you looking for after-hours cleaning services in the Commerce, CA area? If so, you've come to the right place! After-hours cleaning services provide a unique and tailored approach to keeping your office clean and organized. This article will explain why these services are important for any business and how they can help keep your workspace free of clutter. What is After Hours Cleaning? After hours cleaning refers to using a professional...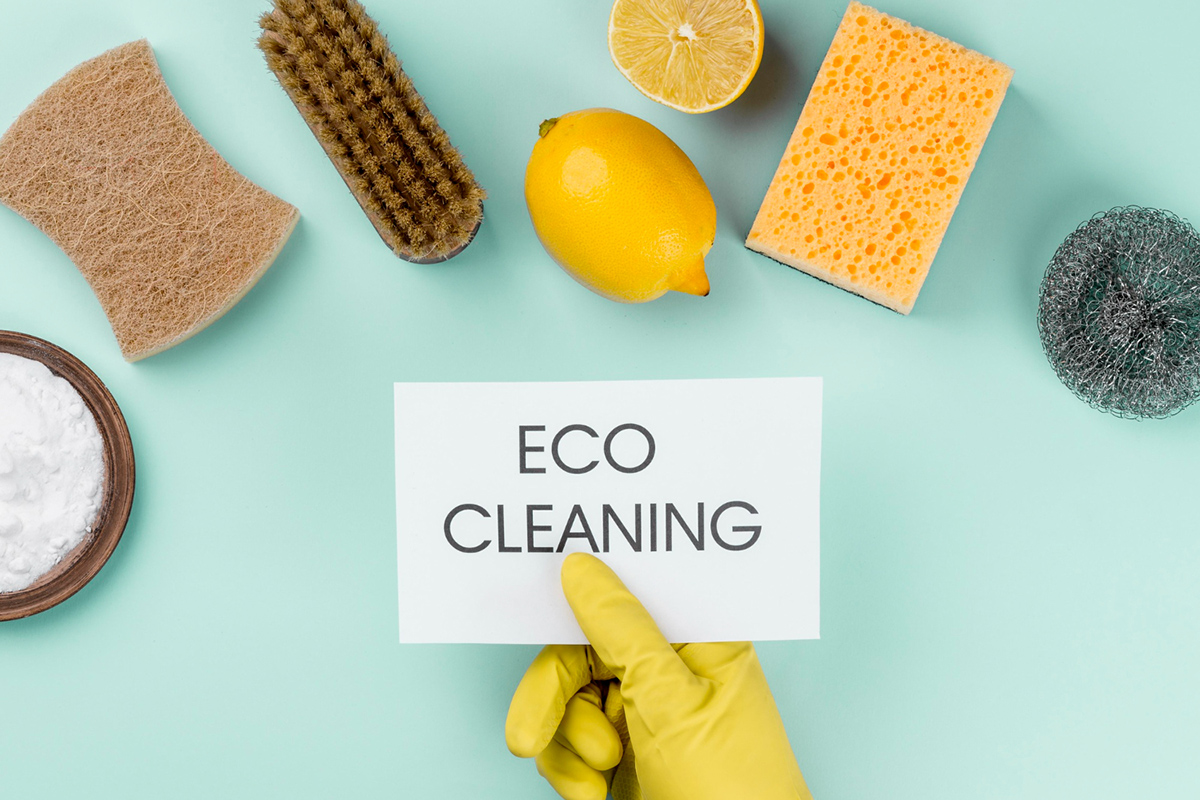 It's easy to go green when it comes to cleaning solutions! There are a lot of products on the market that are eco-friendly and cost effective. In addition, green cleaning practices can make your home healthier and safer. Here's how you can get started using green cleaning solutions and practices in Commerce, CA. Green Cleaning Solutions There are many biodegradable, non-toxic cleaners available at local stores or online retailers. Loo...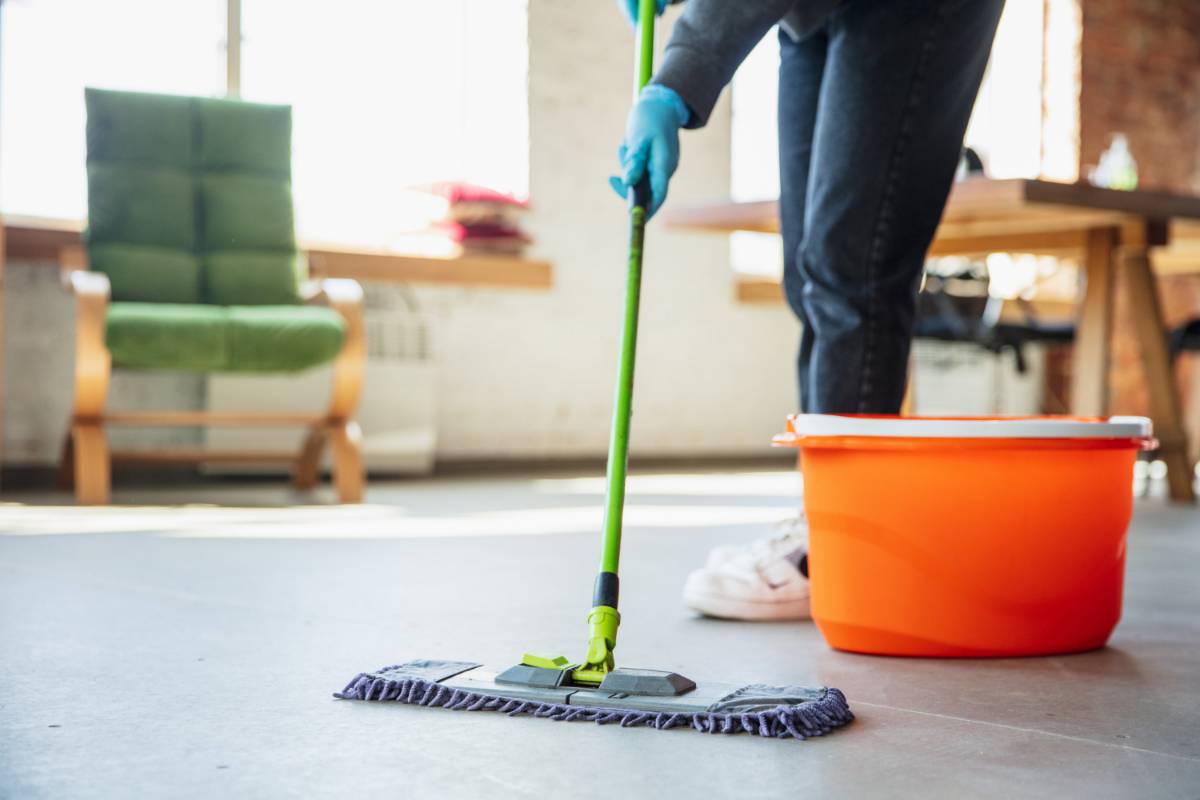 Are you tired of looking at the smudges on your windows? Do you find yourself daydreaming and spotting the dirt on the outside of your office window? Window cleaning is a tough job, as it requires equipment or supplies that many business owners do not always have readily available. However, cleaning your windows is important when creating a first impression, removing workplace distractions, and maintaining your facility. As a janitorial service in Commerce, CA, we handle your window cleaning ...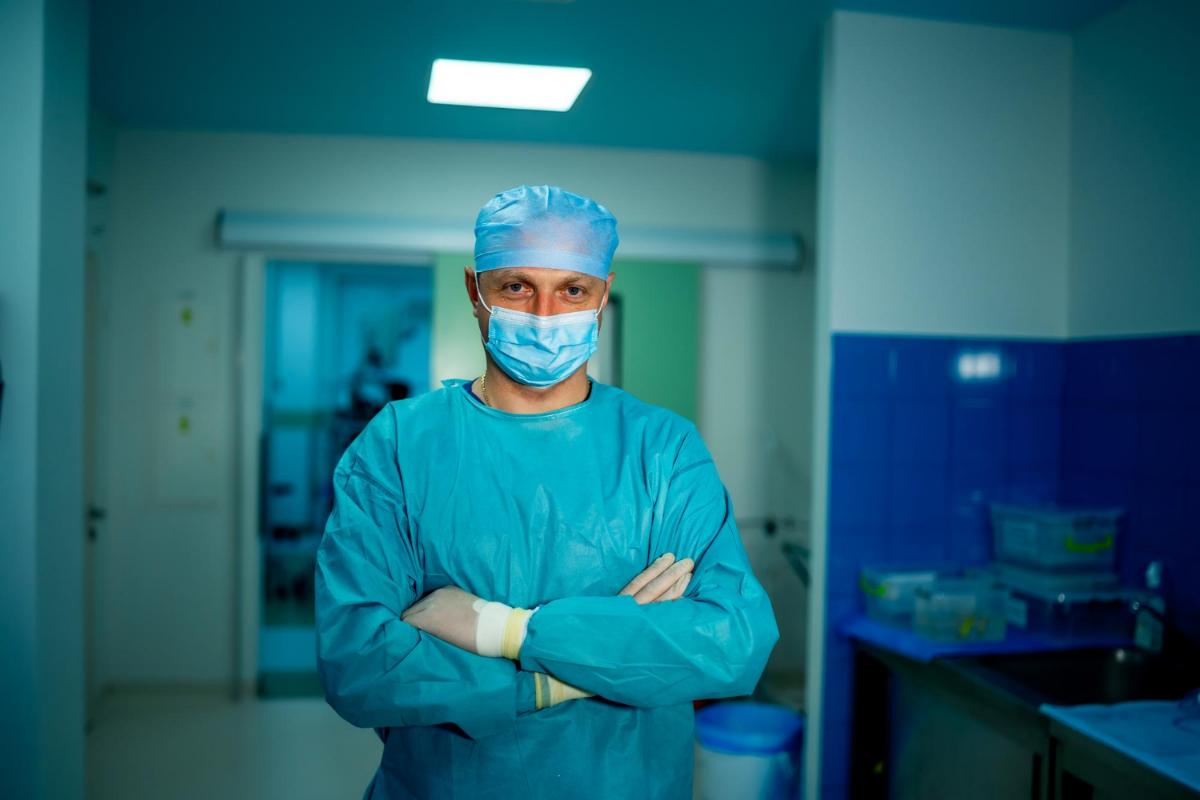 As a healthcare business, it is essential to provide patients with a clean and sterile environment. Healthcare settings require additional and constant care and awareness of cleaning practices, such as sanitization of equipment and disinfection of surfaces around-the-clock. As a janitorial service in Los Angeles, we work with many healthcare facilities to offer stellar cleaning services that aim to keep your staff and patients healthy and safe. By adopting simple practices into your routine, ...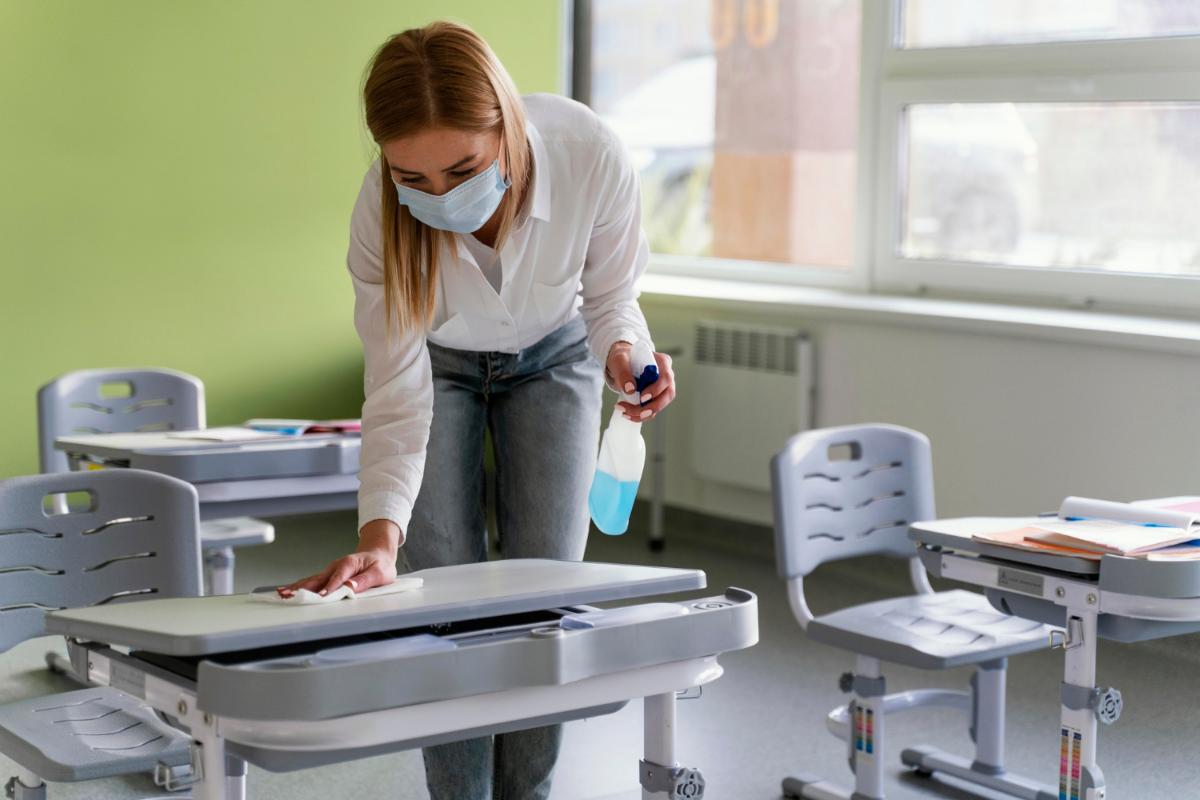 It is no secret that schools are breeding grounds for germs and illnesses. When students and faculty sit inside classrooms full of over twenty people, they are exposed to germs, viruses, and bacteria that circulate throughout the space. While education is modeled for student learning, there are also actions you can take to keep a clean school building. As a janitorial service in Los Angeles, we help many schools stay clean throughout the day to prevent the spread of illnesses. These are a few...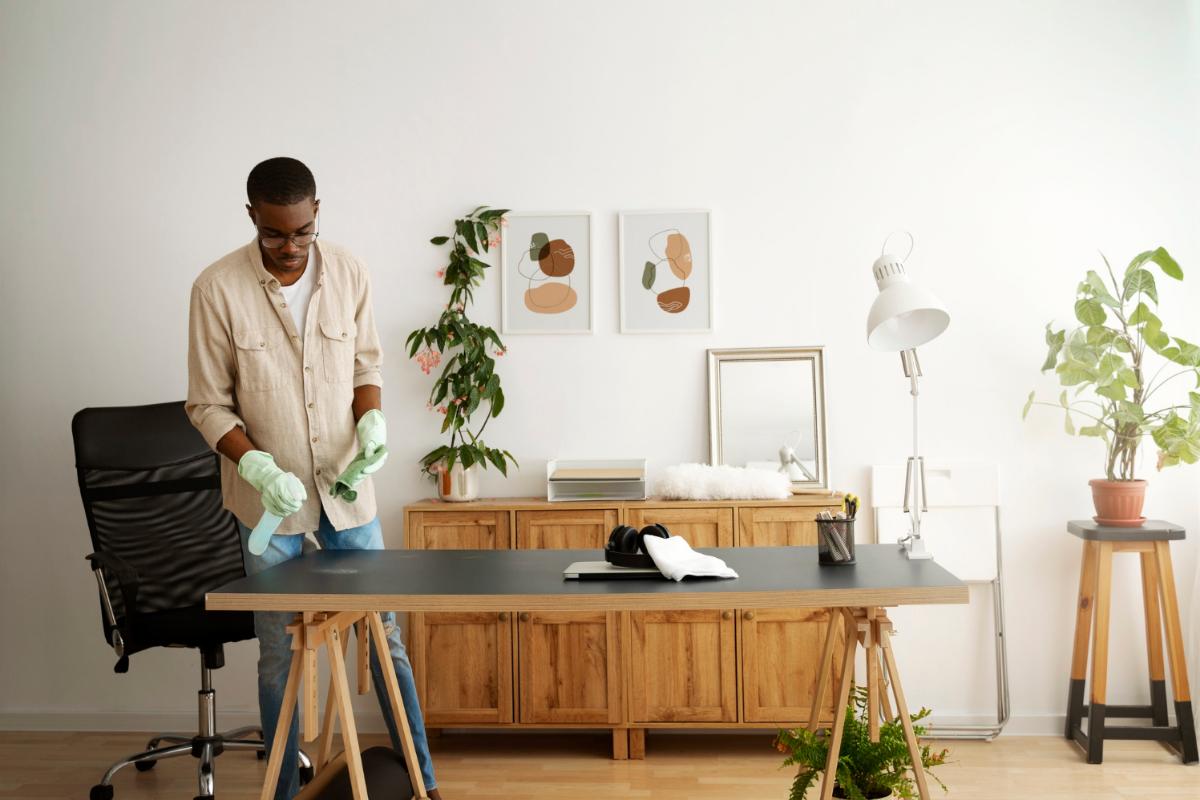 Many employees are given a certain amount of space in the office to perform their daily tasks. These spaces range from shared desk areas to large cubicles to full offices. Often times, the role you play in your company will determine the amount of space you are given in your office. No matter how much space you have, you need to take the time to clean and tidy your space so you can achieve maximum productivity each day. As experts in office cleaning in Los Angeles, we understand the ways to a...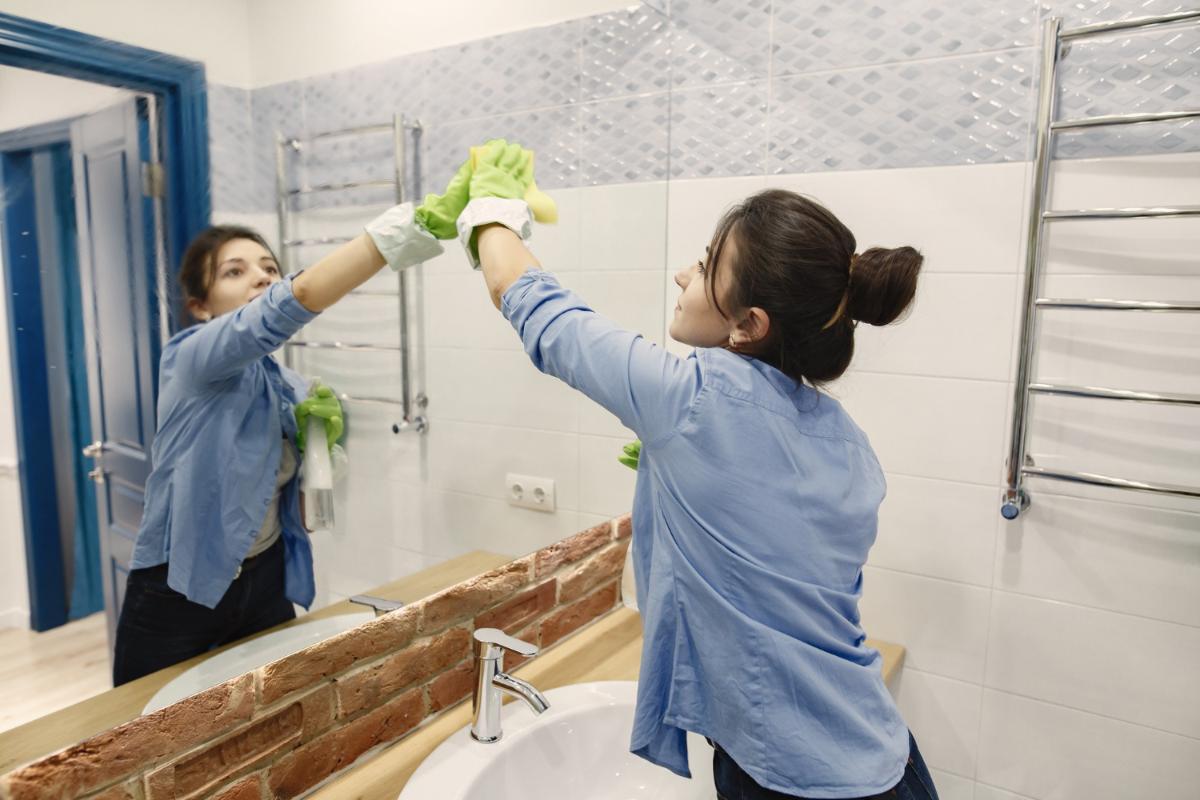 After your construction job is complete, you will likely have a beautiful building to offer to its new owner. Whether you have constructed a residential or commercial property, you have also probably left quite a mess behind. Construction is a difficult job that generates a lot of dust, dirt, and debris. As professional janitorial service in Commerce, CA that cleans up after construction is complete, we have all the tips and tricks you need to follow to transform that building to its next pha...