How to Hire the Best Cleaning Professionals for Your Office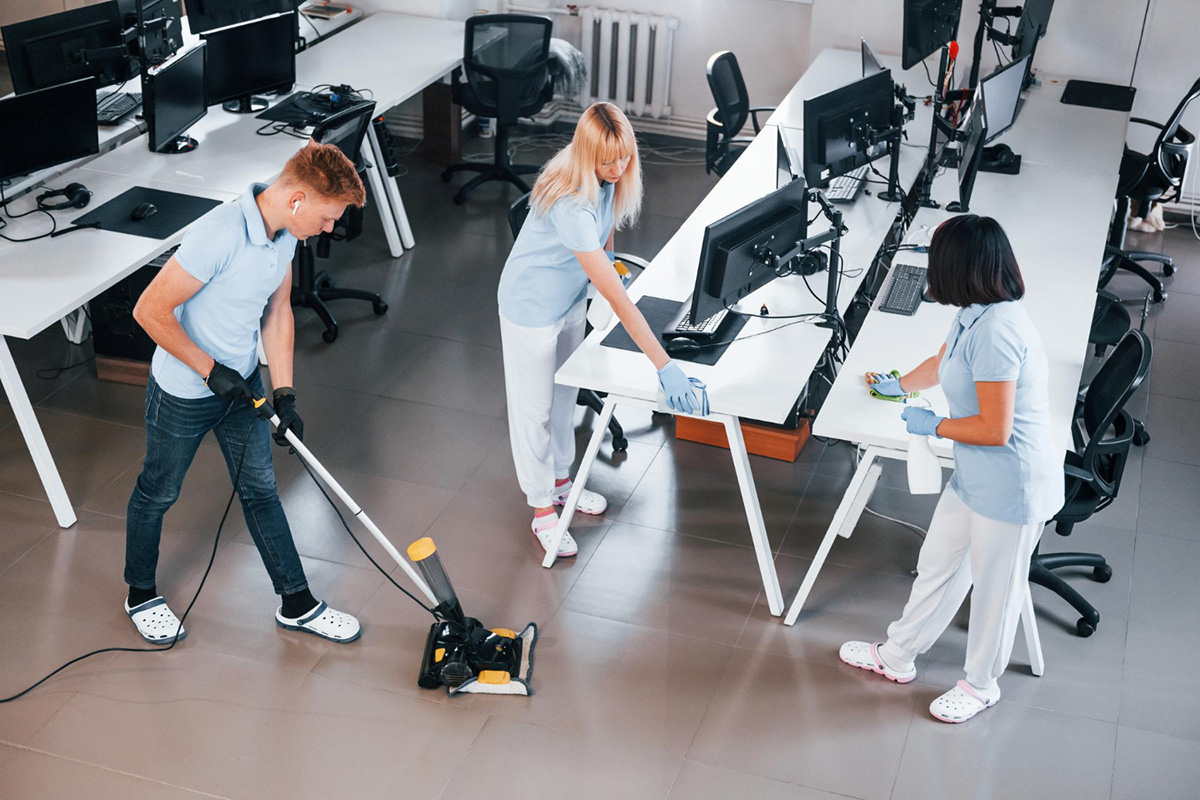 The benefits of a clean and safe workplace are never-ending, as you can improve employee productivity, boost morale, keep everyone healthy, and improve the appeal of your business. When you invest in professional office cleaning in Los Angeles, you can enjoy all these benefits without having to allocate staff resources and time to these tasks. Choosing the right cleaning professionals to clean your office may seem difficult, but it can be made simple when you look to the right, reputable, trustworthy company. These are a few tips to hiring the best cleaning professionals for your office.
Ask about Their Experience
Before you choose a cleaning service, take the time to ask about their cleaning experience. Do they have experience cleaning the types of floors and surfaces you are looking to have cleaned? Are they a full-service cleaning company that can tackle all your needs? By asking about their experience, you can ensure that they have the background to trust them with your office cleaning needs.
Make Sure They Use Proper Cleaning Supplies
Every professional cleaning company is different, and you want to make sure that your cleaning company uses proper cleaning supplies to keep your office environment safe. Talk with potential companies to discuss the types of cleaning supplies, products, and materials they use to perform their jobs. Do they use eco-friendly supplies? Do you have the proper sanitizing products? These are all important considerations when it comes to creating a workplace culture and finding a company whose mission that aligns with yours.
Talk about Their Cleaning Methods
Be sure to choose a cleaning company that holds high standards of quality in their cleaning methods. Talk about how they stay current with the cleaning technology and practices that are done in their industry. With the ever-changing needs of workplaces due to COVID-19, you want to trust that your cleaning company adheres to all the standards and regulations outlined by government entities to keep everyone in your business safe and healthy.
Ask for Referrals
One of the best ways to find a reputable professional cleaning company is to ask around for referrals. Talk to other businesses in your area to discuss their experiences with cleaning companies. Read testimonials and look at before and after photos of services performed by the company. By learning from tried-and-true experiences, you can choose a company that has a reputation for trust and quality in your area.
Ensure Flexible Scheduling
Do you want to create a schedule for your cleaning company? Do you want them to have flexibility in the event of an emergency? These are all important considerations when choosing the right cleaning professionals for your office. Talk to the company about their schedule to ensure that they are here to meet your needs whenever possible.
By following these tips, you can secure the best cleaning professionals to clean your office space. When you are looking for quality office cleaning in Los Angeles, trust the experts at S & W Janitorial Services. We handle everything from floor care to restroom sanitization to day porter jobs.
Contact us to hear about our full range of office cleaning services and get on our schedule today!