Why You Need to Hire a Janitorial Cleaning Service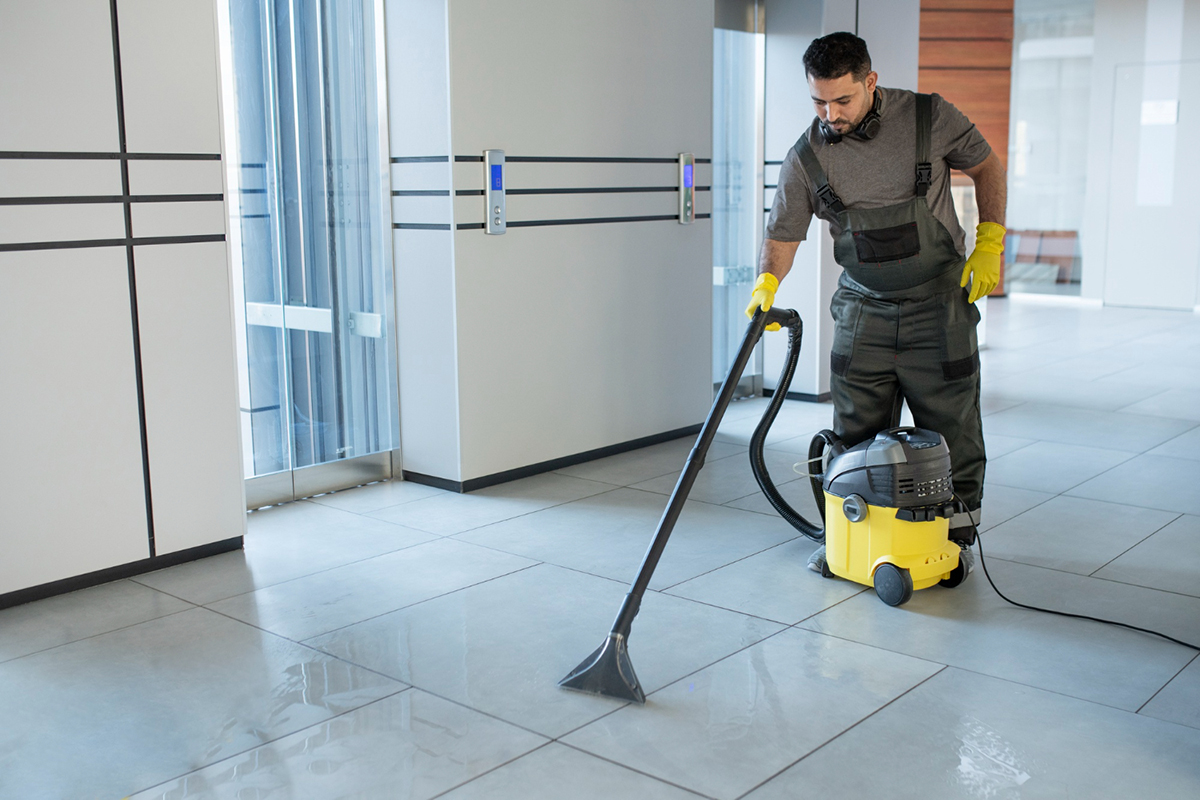 As a business owner, you have a lot on your plate, and maintenance, cleaning, and upkeep can often take a backseat. However, a dirty, unorganized workspace can hurt productivity, lead to health hazards, and damage your reputation. That's where janitorial cleaning services come in. Professional janitors can help keep your workplace clean and organized, so you can focus on the task at hand. In this post, we'll be discussing why you need to hire a janitorial cleaning service.
1. Improves productivity and morale
Not only do clean workplaces look better, but they also foster a more positive, healthy, and productive work environment. When employees are surrounded by clutter, dust, and dirt, it can lead to health issues, allergies, and sickness. Poor air quality also impacts cognitive function, concentration, and attention span. Hiring janitorial cleaning services ensures that your workspace is clean, sanitized, and conducive to productivity.
2. Adds professionalism and a good first impression
Your office space is the face of your business. A cluttered, dirty space can wreak havoc on your brand reputation and leave a poor first impression on clients, customers, and associates. A clean, well-organized workplace, however, sends a positive message about your commitment to excellence, professionalism, and attention to detail. Janitorial cleaning services can help you reinforce that message.
3. Saves time and money
Cleaning and maintenance tasks can take up a significant amount of time and resources, especially for small businesses. By outsourcing cleaning tasks to a janitorial service, you can free up time for more important business matters. Additionally, hiring a professional cleaning service can help prolong the life of your equipment, furniture, and fixtures, saving you money in the long run.
4. Customizable cleaning solutions
Every workspace has different cleaning needs and preferences. A professional cleaning service can work with you to develop a customized cleaning plan that fits your specific needs, preferences, and budget. Whether you need daily, weekly, or monthly cleaning services, or a one-time deep cleaning, a janitorial service can accommodate your needs.
5. Expert cleaning services
Janitorial cleaning services employ professional cleaners who are trained and skilled in proper cleaning protocols, using eco-friendly products and state-of-the-art equipment. They are equipped to handle a wide range of cleaning tasks, from basic dusting to specialized cleaning tasks like carpet cleaning and floor waxing.
Conclusion
Hiring a janitorial cleaning service has a lot of advantages. It saves time, money, and resources, increases productivity and morale, adds professionalism, and offers customizable cleaning solutions. S&W Janitorial Services is a reliable and professional janitorial service in Commerce, CA. Get in touch with us today to know how we can help keep your workplace clean and organized.