Ways to Boost Your Building's Curb Appeal with Commercial Cleaning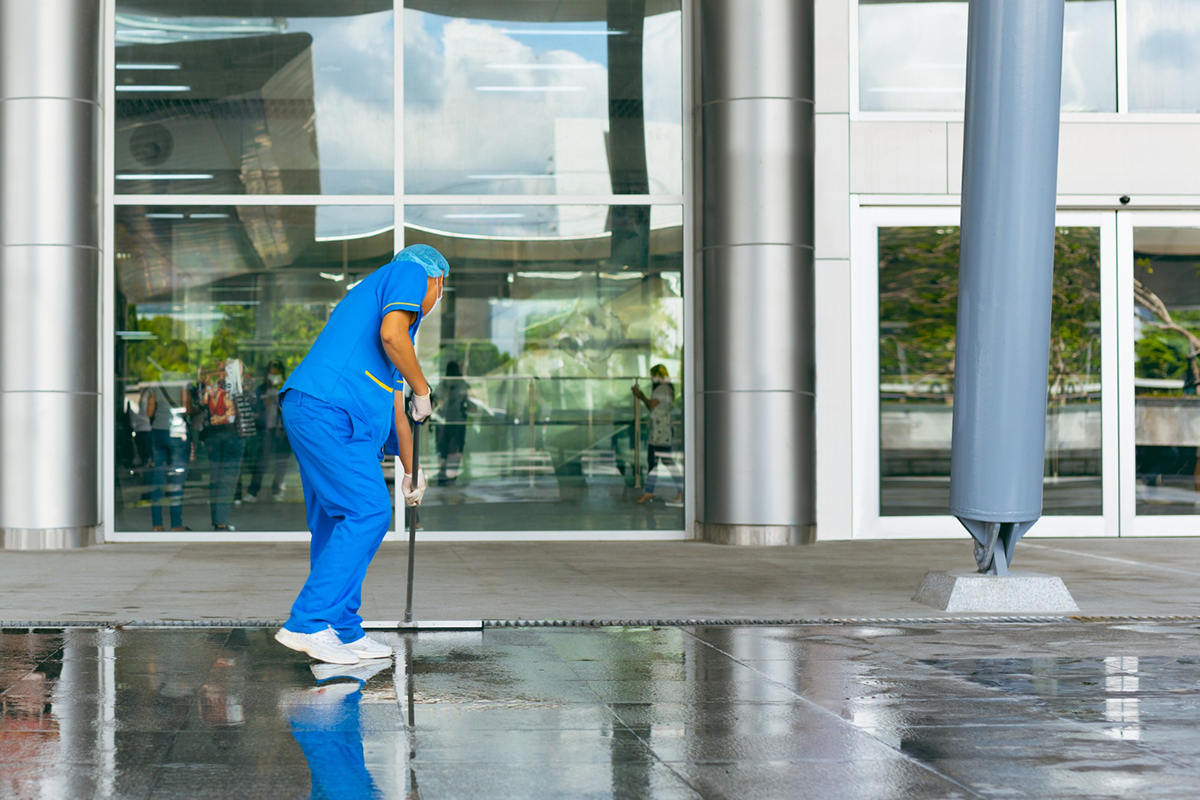 First impressions are everything, especially when it comes to the appearance of your building. Your building's exterior is the first thing people see when they visit, and their impression of your business could be dictated by its appearance. This is where commercial cleaning services come into play. Utilizing professional cleaning services can significantly alter the appearance of your building and enhance the overall curb appeal. In this blog, we will discuss various ways commercial cleaning services can help you boost the curb appeal of your building.

Window Cleaning
The first thing visitors notice about your building is its cleanliness and your windows are the most visible and often the dirtiest part of your building. Professional window cleaning services can help you get your windows looking sparkling clean, removing streaks, smudges, and stains. Clean windows permit more sunlight to enter the building, providing a bright and inviting appearance inside.
Pressure Washing
Pressure washing is an efficient way to quickly clean away the dirt and grime that accumulates on exterior surfaces. A pressure washing company can remove dirt, mold, stains, and other contaminants from the exterior or outdoor surfaces without causing any damage. While preparing for your next commercial cleaning, make sure to have your sidewalks, driveways, and parking lots pressure washed to remove dirt, gum tags, oil stains, and other debris build-up. This can also reduce the risk of slip and fall accidents on your property.
Gutter Cleaning
The gutters on your building are a reflection of its cleanliness. Unclean gutters can lead to damage to the foundation of your building and attract pests and insects. Regular gutter cleaning promotes healthy water management by preventing water backup and potential leaks, and it also enhances the overall appearance of your building.
Exterior Maintenance
Commercial cleaning services also provide maintenance services like power sweeping, landscaping, and parking lot striping, which can improve the overall appearance of your building and boost its curb appeal. Clean, well-maintained exterior areas can make your building look more welcoming and professional compared to dirty areas with overgrown plants.
Trash Disposal
Improper trash disposal is not only illegal, but it's also unsightly. A commercial cleaning service can help keep your trash off the streets and disposed of adequately. A professional cleaner can also collect larger debris and recycle it, making your building a greener business.
Conclusion
Curb appeal is an essential aspect of a successful business. The appearance of your building will create a lasting impression and impacts your business reputation. Utilizing the services of a commercial cleaning company can help you improve the overall appearance of your building and boost its curb appeal. From window cleaning to trash disposal, a well-maintained exterior can make your building more welcoming and professional. So, don't hesitate to reach out to professional cleaners and maintain your business success. So, if you're looking for a janitorial service in Commerce, CA, don't hesitate to contact S & W Janitorial Services Inc. today to request a quote and start enhancing your building's appearance.