Understanding the Basics of Professional Office Cleaning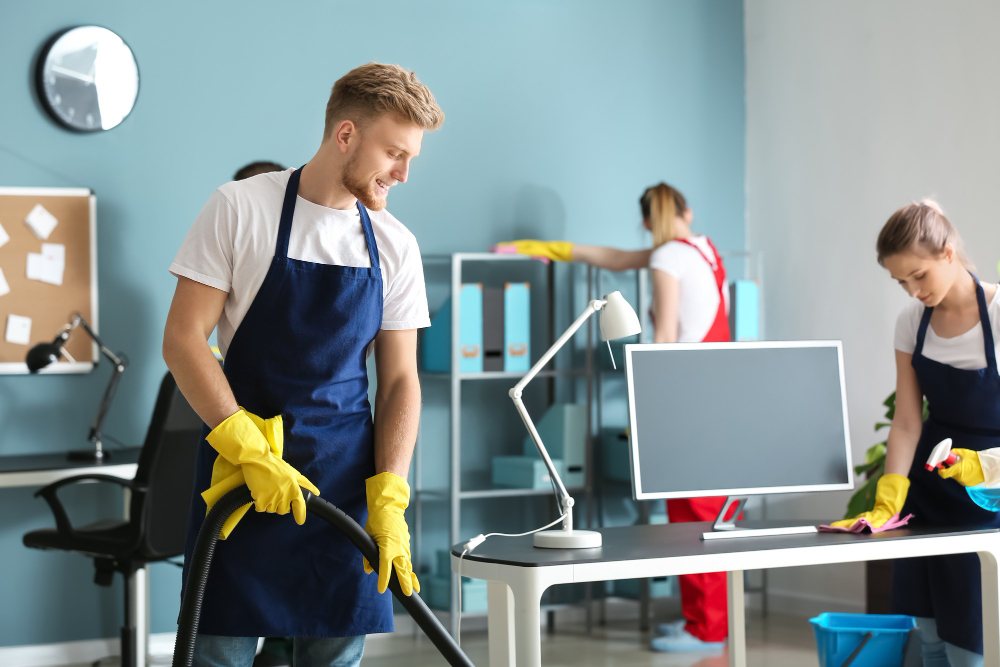 We all know that a clean office is a happy office. To maintain a serene working environment, it's important to ensure daily cleaning of the workplace. A professional cleaning company understands a facility's unique cleaning needs, and they customize their cleaning solutions to meet those requirements. But how does the professional office cleaning process work? What are the basics you need to understand? In this blog post, we'll look at everything you need to know about professional office cleaning.
1. Quality Cleaning Supplies and Equipment
Professional cleaning companies use commercial-grade cleaning equipment and supplies to get the job done quickly and efficiently. The cleaning services provider has a thorough understanding of the equipment and knows how to use it without causing damage. They use top-quality cleaning solutions that are eco-friendly and non-toxic to maintain a hygienic environment. They have access to equipment like vacuum cleaners, floor buffers, power washers, and more to get the job done perfectly.
2. Scheduling and Customization
One of the key benefits of a professional cleaning service is scheduling. They arrange visits on a schedule that suits your requirements, whether it's daily, weekly, bi-weekly or monthly. They're happy to work around your schedule to minimize disruption to your office's daily operation. Professional cleaning companies customize their services to your specific needs. They provide various cleaning services like dusting, vacuuming, wiping surfaces, and emptying trash cans. You can also request additional services like carpet cleaning, deep cleaning, or window washing.
3. Trained Cleaning Experts
Professional cleaning companies hire experienced, well-trained cleaning experts. They're knowledgeable on managing germs, bacteria, and viruses in your workplace. All employees of the cleaning service provider are trained on the use of safety protocols and equipment, so they're able to clean your office carefully while keeping themselves and your employees safe. Trained professionals understand how to handle fragile office equipment and communicable illness outbreaks in the office.
4. Budgeting and Pricing
As a smart business owner, you'll want to consider your budget while selecting a professional cleaning company. In contrast to doing it all yourself, hiring a cleaning company to clean your workplace can be a significant expense. But, hiring a professional cleaning service provides a greater return on investment by providing your employees with a safe, fresh and healthy workplace. Professional cleaning companies will typically tailor a plan for you at an affordable price, so it's always worth reaching out to get a quote.
5. Secure and Reliable Services
You want your workplace to stay secure while it's being cleaned, and you don't want to worry about the reliability of a cleaning service. Professional cleaning companies run a thorough hiring process and conduct background checks on all of their employees. They also take measures to ensure that their employees don't damage your space or steal anything while on the job. Additionally, professional cleaning companies have a reliable staff backup plan in place to make sure that someone will always be able to clean your office, even in unexpected situations.
Conclusion
Professional office cleaning is essential to improve the work atmosphere and enhance your employees' well-being. To achieve the best results, it requires specialized knowledge of cleaning products, equipment, and best practices. A professional office cleaning company is the ideal solution, offering trained cleaning experts, reliability, experience, and peace of mind. Reach out to S&W Janitorial Services today to receive a quote for professional office cleaning in Commerce, CA. Their experienced team has all the experts needed to meet your office's unique cleaning needs, no matter how big or small your workspace may be.