The Ultimate Guide to Effective Commercial Cleaning Tips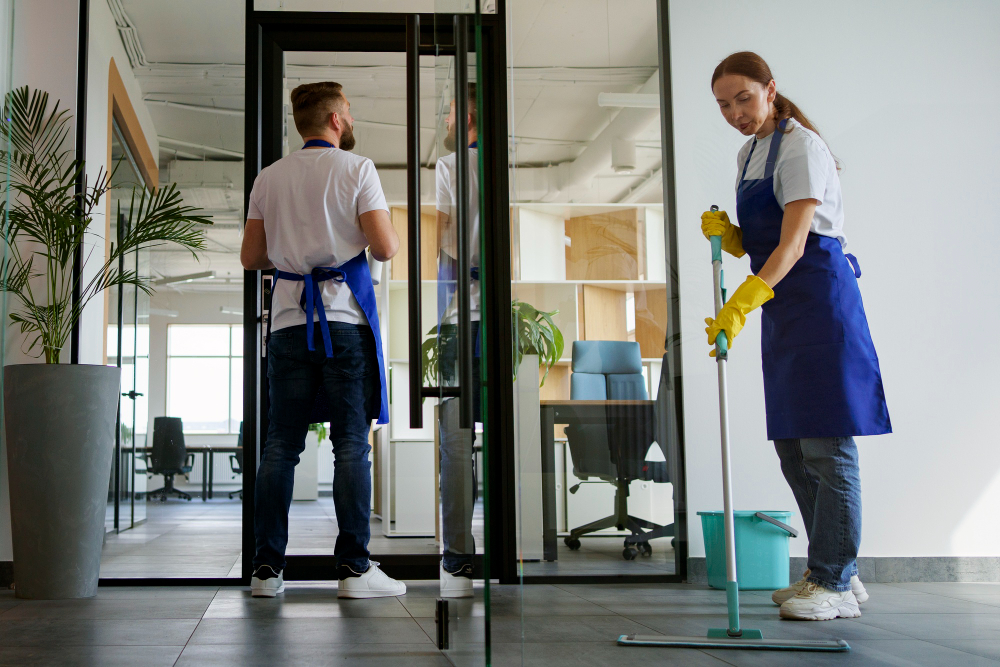 The cleanliness of your commercial space plays an important role in creating a lasting impression on your clients and employees. Not only that, but keeping your premises clean also ensures the safety and well-being of everyone inside. However, maintaining a clean environment requires more than just sweeping floors and wiping surfaces. In this blog post, we will be sharing with you some of the most effective commercial cleaning tips to help you keep your space clean and healthy.

1. Develop a Cleaning Schedule
One of the most effective ways to ensure that your space stays clean and organized is by developing a cleaning schedule. This includes assigning specific cleaning tasks on a daily, weekly, and monthly basis. Having set tasks ensures that nothing gets overlooked or forgotten. Incorporating this into your daily routine would elevate the cleanliness of your workplace.
2. Use the Right Tools and Equipment
Aside from having a cleaning plan, it is equally important to ensure that you have the right tools and equipment. From strong detergents and microfiber cloths to vacuums and scrubbers, using the right tools can make a world of difference in how clean your space will be. Ensure that you regularly check equipment for maintenance or repair.
3. Focus on High-Traffic Areas
In commercial spaces, some areas tend to get messier than others. For instance, the entrance, bathrooms, kitchen, and break rooms are highly trafficked areas that require more frequent cleaning. Ensure to give special attention to these spaces, as they are more likely to get soiled, leading to the spread of germs and bacteria. This step would make your workspace feel more comfortable and hygienic.
4. Hire a Professional Cleaning Service
If you're finding it difficult to keep your commercial space clean, it might be time to consider hiring a professional cleaning service. They have the right tools and expertise to ensure that your space is spotless and well-maintained. S&W Janitorial Services offers Commercial Cleaning Services in Commerce, CA that ensures your commercial spaces are free of dirt, dust, and grime. No task is too big or too small for us.
5. Encourage Employees to Help
Maintaining a clean environment is not solely the responsibility of the cleaning staff, but also the employees. Getting your employees involved can help ensure that the work environment stays clean. Encourage them to clean as they go, wipe their surfaces, and organize their workspaces. This small step would go a long way in creating a clean and healthy environment for everyone to work in.
Conclusion
Whether you have a small office space or a large commercial building, keeping it clean is paramount. The above-listed commercial cleaning tips should come in handy in ensuring your space remains clean and healthy for everyone. Remember, the appearance of your workplace speaks volumes about your business, so ensure you prioritize cleanliness. If you're looking for a janitorial service in Commerce, CA, you can always reach out to S&W Janitorial Services for all your commercial cleaning needs.