The Top Qualities to Look for in a Janitorial Service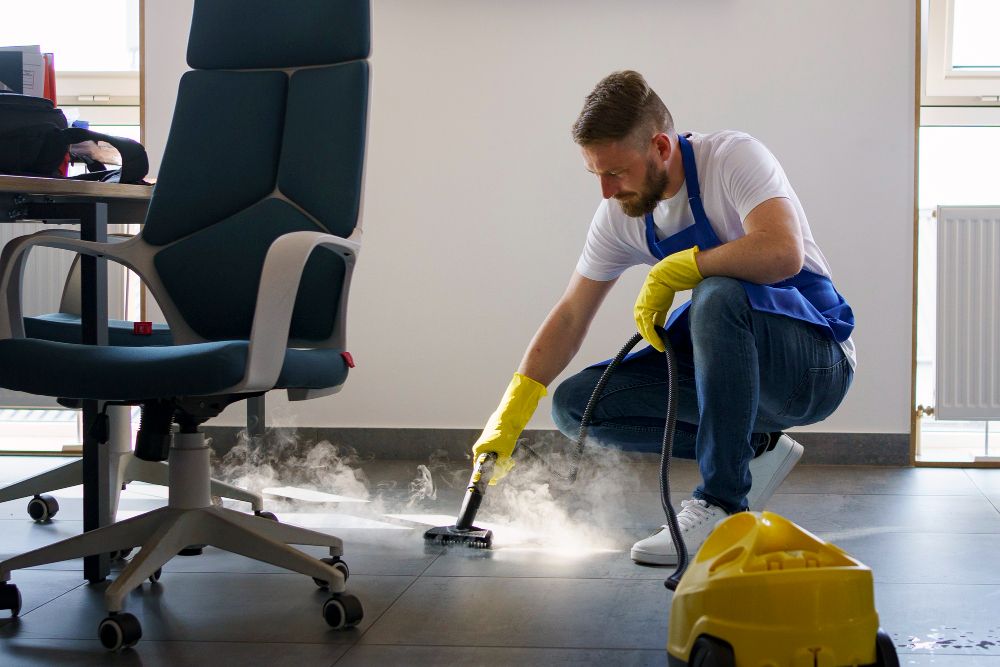 As a business owner or property manager, keeping your facility clean and well-maintained is essential. But with so many janitorial service providers out there, it can be challenging to choose the right one for your needs. After all, you're entrusting them with the upkeep of your property, and you need to make sure they're professional, reliable, and efficient. To help you make an informed decision, we've compiled a list of the top qualities you should look for in a janitorial service.

1. Experience and Expertise
One of the essential qualities you should look for in a janitorial service is their experience and expertise. You need to work with a company that knows how to handle different types of cleaning tasks and can offer customized solutions to your specific needs. Make sure they have the necessary skills, training, and certifications to ensure a high-quality service. You should also check their track record and client testimonials to get a sense of their reputation.
2. Communication and Availability
Good communication is critical when working with a janitorial service provider. You want a company that values transparency, listens to your needs, and responds promptly to your inquiries. They should be available to address any concerns or questions you might have, and proactively keep you updated on their progress. A good janitorial service should also have a structured communication plan in place and offer different channels, such as phone, email, or chat.
3. Attention to Detail
When it comes to cleaning, the devil is in the details. You want a janitorial service that pays attention to every nook and cranny, from the floors to the ceiling. They should be thorough in their work, and not just provide surface-level cleaning. They should also use high-quality products and equipment to ensure a deep clean that leaves your facility smelling fresh and looking tidy.
4. Flexibility and Customization
Every business or property has unique cleaning needs, depending on their size, layout, and industry. That's why you want a janitorial service provider that's flexible and can accommodate your specific requirements. They should be willing to go above and beyond to meet your demands and offer customized solutions that address your specific pain points. This means being able to adjust their schedule, services, and methods to fit your needs.
5. Professionalism and Trustworthiness
Finally, the janitorial service you choose should be professional and trustworthy. You want a company that adheres to high standards of conduct, ethics, and professionalism. They should also be insured and bonded to protect your property and your business from liability. A good janitorial service provider should have a team of screened and trained staff who are reliable and dedicated, ensuring the security and confidentiality of your property.
Conclusion
Choosing the right janitorial service provider can make all the difference in the cleanliness and maintenance of your facility. By selecting a company with the experience, expertise, communication, attention to detail, flexibility, and professionalism, you can enjoy a clean and healthy environment that reflects positively on your business. At S&W Janitorial Service, we take pride in offering all these qualities and more to our clients in Commerce, CA and surrounding areas. If you're looking for janitorial service in Commerce, CA, contact us today to request a quote and learn more about how we can help you keep your facility spotless.