The Benefits of Commercial Carpet Cleaning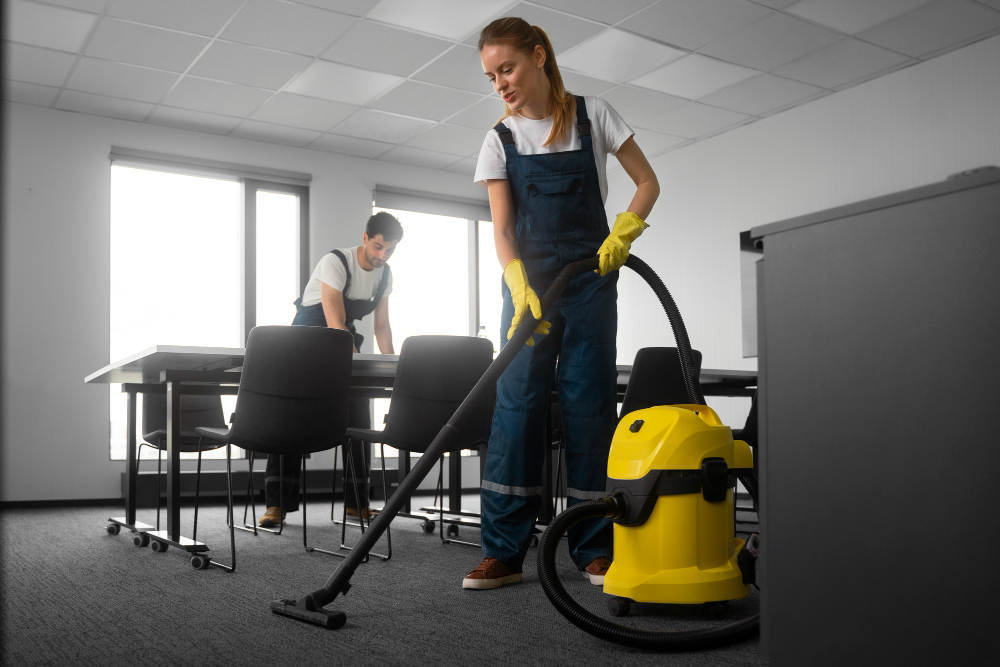 Carpet cleaning should always be considered a necessary task to keep your commercial space clean and safe. Everybody who enters your building leaves debris, dust, and other particles on the floors. These particles can accumulate quickly, leaving an unclean and unhealthy indoor environment. If you are a business owner or manager, you know how important it is to create a clean and healthy environment for your employees and customers. Here are some of the benefits of commercial carpet cleaning and why you should consider scheduling professional carpet cleaning services regularly.

1. Extended Lifespan of Carpets
The carpets in your commercial space are a significant investment, and you will want to protect them to extend their lifespan. When you have your carpets professionally cleaned, you can extract deep-down dirt, debris, and other contaminants, which leads to renewed carpets. Regular carpet cleaning can help prevent matting, tearing, and other similar issues that can damage the carpets.
2. Improved Indoor Air Quality
Dirty carpets can impact the air quality inside your building. Over time, carpets can accumulate allergens, bacteria, and other harmful substances that can harm your health, leading to respiratory problems and other health concerns. Regular carpet cleaning will help remove these contaminants, which can improve the overall indoor air quality.
3. Remove Stains and Unsightly Marks
If your business has high foot traffic or often receives visitors, you may face hard-to-remove stains or dirty marks. Regular vacuuming may not always help you to get rid of these unsightly marks. Professional carpet cleaning services can help get the carpets looking fresh and clean again, making your business look welcoming and professional.
4. Enhance Work Productivity
A comfortable workspace can have a positive impact on the motivation, productivity, and health of your employees. A clean and fresh workspace can help enhance the performance of your staff, which can lead to improved profitability and customer satisfaction. Additionally, employees are less likely to take sick days when the indoor air quality is improved and the workplace is clean.
5. Save Time and Increase Efficiency
Hiring professional janitorial services to handle your commercial carpet cleaning saves your time and effort. Experienced technicians know the best practices when it comes to carpet cleaning, thus making the process efficient and speedy. Additionally, you won't have to worry about the maintenance and repair of cleaning equipment and supplies, saving you money and time.
Conclusion
In summary, regular commercial carpet cleaning is an essential part of maintaining a clean and healthy environment for your business's staff, visitors, and customers, leading to a better bottom line. It's worth the investment to hire professional janitorial services to help you keep your carpeted areas clean. S&W Janitorial Services is ready to take that burden off your shoulders. If you're looking for janitorial service in Los Angeles, CA, contact S&W Janitorial Service today to request a quote.