The Advantages of Outsourcing Your Business Cleaning Needs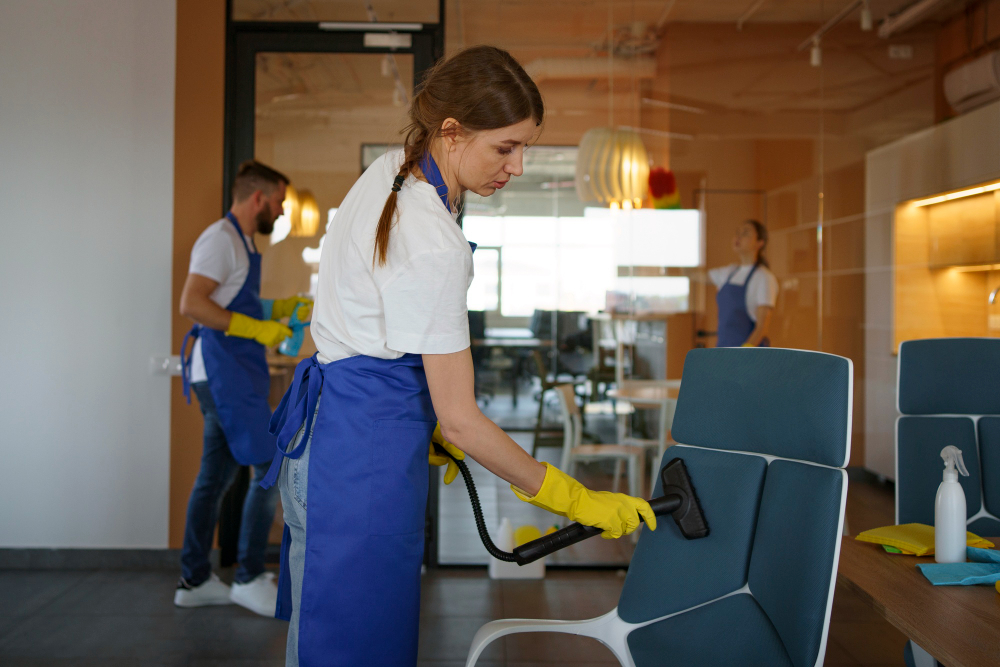 Keeping up a clean and presentable workspace is an essential aspect of running a successful business. However, managing the cleaning of your commercial space can be too much to handle. It's always a balancing act between your job duties and making sure your office remains spotless. This is where outsourcing comes in handy. Outsourcing your business cleaning needs has countless benefits that can save you both time and money in the long run. In this article, we'll discuss the advantages of outsourcing your business cleaning needs.
1. Allows You to Focus on Your Core Business Activities:
Outsourcing your business cleaning needs frees up your time to focus on your key business initiatives. Time saved can be used to focus on more significant, pressing matters, such as running your business.
2. Cost-Effective
Outsourcing cleaning services can be economical in various ways. Firstly, you don't have to make any investments in cleaning equipment, supplies, and tools. Second, by outsourcing, you pay for the services only when you use them. This saves you money since you don't have to spend more on unnecessary labor costs.
3. Expert Services
Professional cleaning companies have trained and skilled cleaners who know how to handle different types of areas effectively. They also know which cleaning products to use on different surfaces. This ensures that your office always retains an impeccable appearance.
4. Good for Employee Health and Morale
Clean environments are known to be essential for a healthy lifestyle. By outsourcing cleaning services, your office will always maintain optimal hygiene conditions, fostering employee health and boosting morale.
5. Customizable Services
Outsourcing cleaning services means that you can have customized cleaning packages tailored to meet your business's specific cleaning needs. Cleaning service companies can create a cleaning plan that matches your working schedule, budget, and cleaning requirements.
Conclusion
In conclusion, outsourcing your business cleaning needs can help you save time, effort, and money. It allows you to focus on your core business activities while leaving the cleaning to the experts. It's not just good for your employees' health and morale, but it also gives your business a professional appearance that can attract clients and customers. If you're looking for a reliable office cleaning in Commerce, CA, consider S&W Janitorial Services today! Contact us today to request a quote and learn more about our services.