Reasons Why You Should Choose a Professional Cleaning Service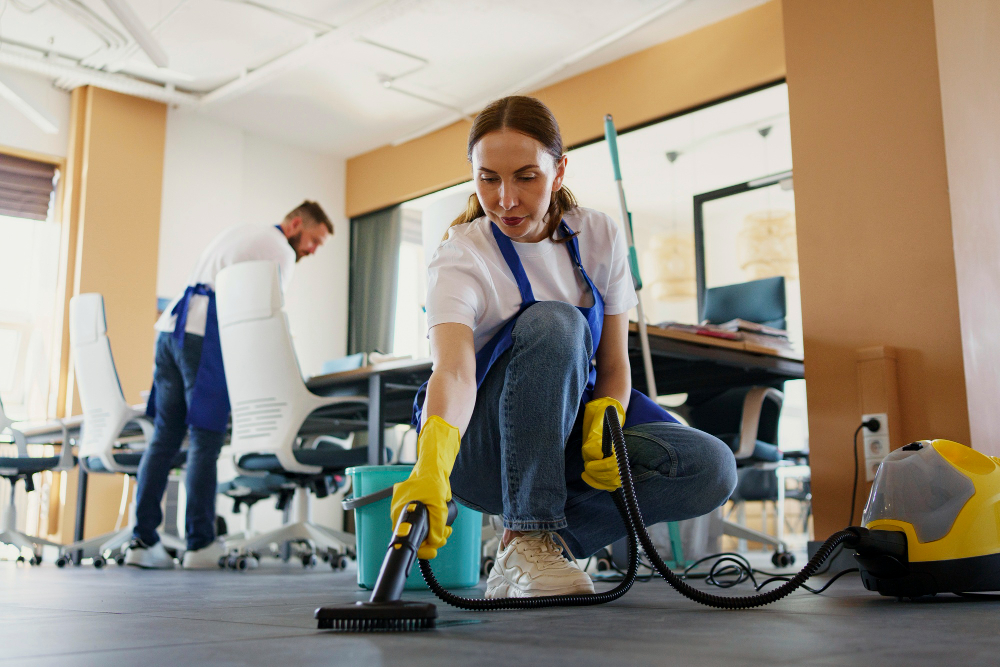 Keeping your premises clean is essential, whether you're in the healthcare or hospitality industry. It is the first impression your visitors experience and also promotes an environment that is safe and comfortable. However, keeping up with your daily cleaning routines can be time-consuming, especially when you have a business to run. As such, it would be best to look for a professional cleaning service. In this blog post, we'll be discussing reasons why you should choose a professional cleaning service.

1. Saves Time and Increases Productivity
By hiring a professional cleaning service, you can focus on your core business activities and the bottom line. You'll be able to maximize the time you spend on what matters the most while leaving the cleaning to the experts. The professional cleaners are experienced and efficient in their job, allowing them to complete their tasks quickly and effectively. This, in turn, increases the productivity of your employees and promotes a healthy work atmosphere.
2. Customized Cleaning Plans
A professional cleaning service can create a customized plan to meet your specific cleaning needs. They have a team of experts who can assess your workplace and tailor a cleaning program that is designed to your building's unique requirements. This ensures that you receive a cleaning service that is tailored to your needs and budget.
3. Professionally Trained Staff
Professional cleaning companies invest in their staff by providing them with regular training. This ensures that their staff is up to date with the latest cleaning techniques and equipment. Professional cleaners are trained to handle specialized equipment, use cleaning chemicals safely, and follow sustainable cleaning practices that offer you a healthier and cleaner work environment.
4. Access to Specialized Equipment
Professional cleaning services have access to specialized cleaning equipment that allows them to handle a wide range of cleaning tasks effectively. They have access to state-of-the-art equipment that can thoroughly clean carpets, windows, and large hard surfaces. Professional cleaners also have access to the latest cleaning products that are designed to clean effectively while being environmentally friendly.
5. Quality Results
When you hire a professional cleaning service, you can expect a superior level of cleaning that is unmatched. They have been trained to execute their duty to a high standard, leaving your workspace cleaner, healthier and safer. Professional cleaning services guarantee consistent results, ensuring that your building is always clean and well-maintained.
Conclusion
There you have it, the top five reasons why you should choose a professional cleaning service. Professional cleaning services offer customized cleaning plans, professionally trained staff, access to specialized equipment and quality results, saving you time and increasing your productivity. At the end of the day, a professional cleaning service is your best bet - allowing you and your team to have peace of mind, focus on the work you do best, and have a clean work environment. If you're looking for a janitorial service in Los Angeles, CA, do not hesitate to get in touch with S&W Janitorial Services today for a quote on your cleaning services needs.