Preparing Your Office Space with Professional Janitorial Services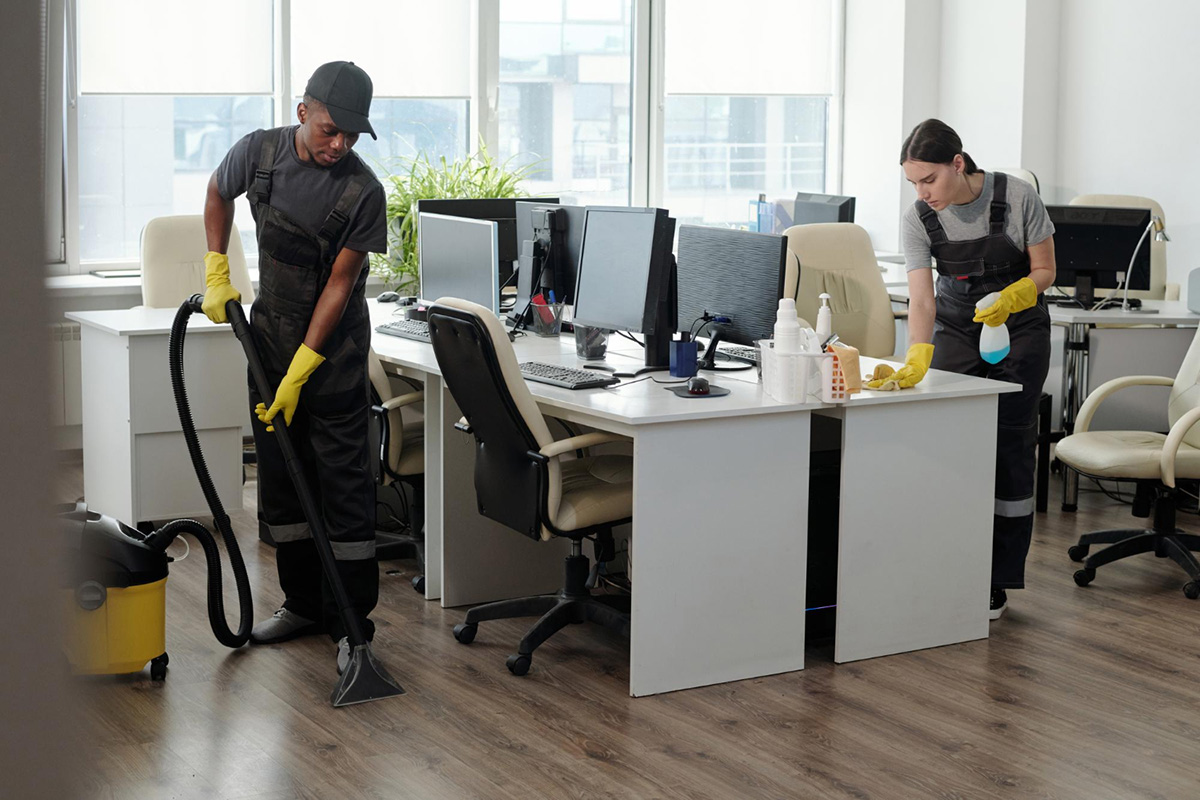 Moving into a new office space is an exciting time for any business. But before you can settle in, there's one important task that needs to be completed – cleaning! Cleaning your new office space may seem daunting, but luckily, you don't have to do it alone. At S&W Janitorial Services Inc., we provide professional janitorial services in Commerce, CA that will make sure your office is move-in ready. Let's take a look at how our services help you prepare for the big move.

Cleaning Supplies and Equipment
At S&W Janitorial Services Inc., we come equipped with all the necessary cleaning supplies and equipment to get the job done right. We understand that every space is different and requires its own special attention, which is why we bring our own materials onsite to make sure that no stone is left unturned when it comes to cleaning your new office space. In addition to specialized cleaning supplies, our staff also comes with an arsenal of state-of-the-art industrial strength vacuums and floor scrubbers so that no corner or crevice goes untouched during the cleaning process.
Deep Cleaning of Office Space
When it comes to deep cleaning an office space, S&W Janitorial Services Inc. goes beyond just wiping down surfaces and taking out the trash. We also clean carpets, furniture, windows and walls so that your move-in day is stress free and enjoyable. No matter what type of office space you need cleaned – retail stores, warehouses or corporate offices – our experienced professionals are well trained in using the best techniques for each unique situation. Plus, we specialize in green cleaning solutions so that you can ensure your new office environment is safe for employees and customers alike.

Conclusion
Moving into a new office space doesn't have to be stressful if you have the right team on your side! With S&W Janitorial Services Inc., you can rest assured knowing that your workspace will be clean and move-in ready before you even step foot inside it. Our deep cleaning services provide all of the necessary tools and supplies needed for a successful transition from one workspace to another! Contact us today for more information about our janitorial services in Commerce, CA!