Office Cleaning Tips After a Party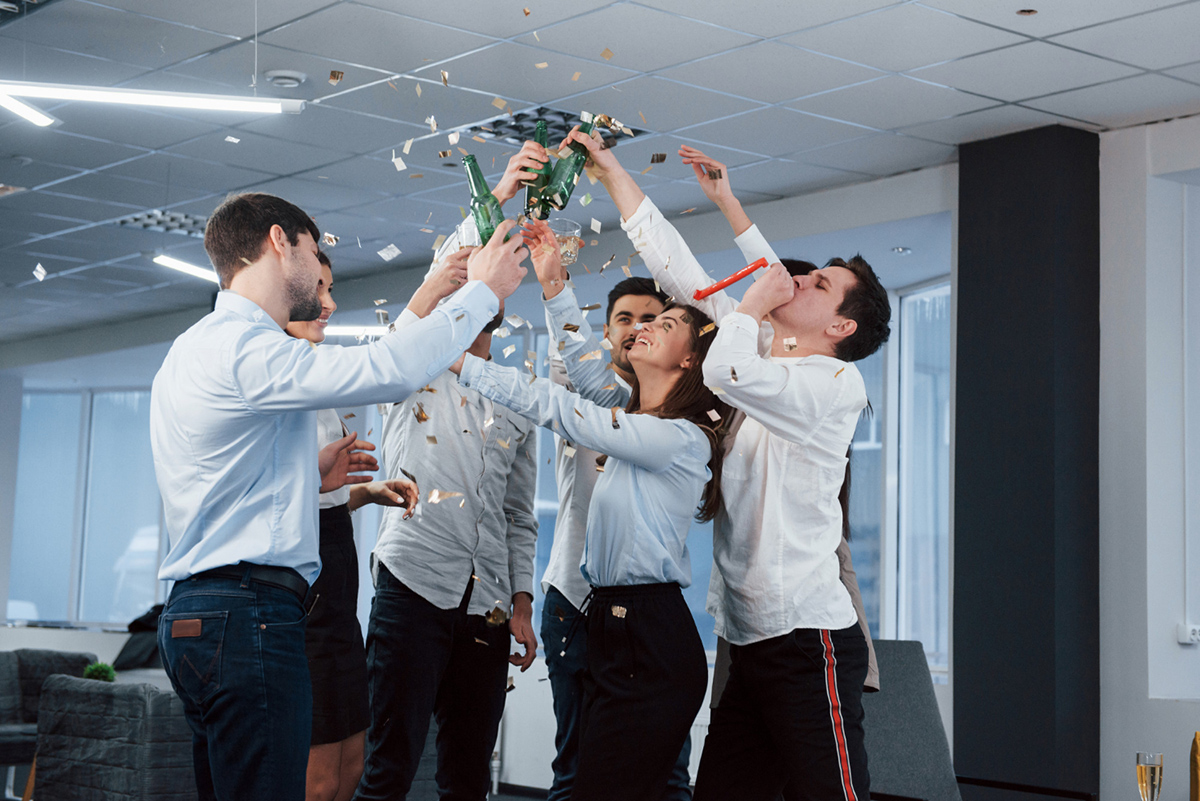 Parties in the office can be fun and exciting, but the aftermath can be a nightmare for the cleaning crew. As a professional cleaning service, we've seen firsthand the mess that can be left behind after a party in the office. In this blog post, we'll share with you five office cleaning tips to help you get your space back in order and looking great in no time.
Start with the trash
Before tackling anything else, start with the trash. Empty all the trash cans and recycling bins in the office, making sure to dispose of any leftover food, plastic cups, and bottles. This will make it easier to focus on cleaning up the rest of the space.
Focus on common areas
Next, focus on the areas where people spent the most time during the party. This includes the kitchen, break room, and any conference rooms that were used for the party. Sweep and wipe down all surfaces and appliances, including the refrigerator, microwave, and stovetop. This will help get rid of any crumbs or spills that may have been left behind.
Clean up spills and stains
Spills are inevitable during a party, and it's important to clean them up as soon as possible. Use a damp cloth or paper towel to clean up any spills or stains on the carpet or furniture. If a stain is stubborn, consider using a commercial cleaner specifically designed for the surface you're cleaning.
Organize clutter
Parties can create a lot of clutter, including extra chairs, tables, and decorations. Take the time to put everything back in its proper place, organizing any extra items in a storage space or closet to keep them out of the way.
Do a final sweep
Once you've cleaned everything up, do a final sweep of the office to make sure nothing has been missed. Check drawers, shelves, and other areas where people may have left something behind. This will help ensure the office is ready for use the next day.
Conclusion
Cleaning up after a party in the office can be a daunting task, but with the right approach, it can be done quickly and efficiently. By following these five office cleaning tips, you can get your space back to its pre-party state in no time. And if you need help with your office cleaning needs in Los Angeles, CA, don't hesitate to contact S & W Janitorial Services Inc. today to request a quote. We're here to help make your space clean and comfortable for everyone.