How To Ensure A Healthy Environment In Your Office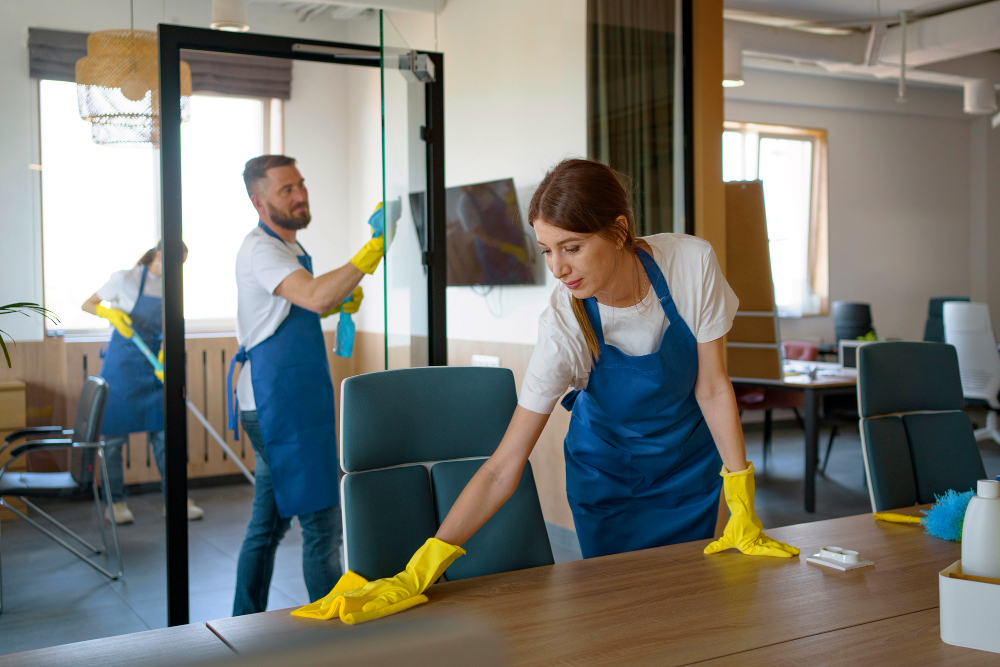 As a business owner, the health and wellness of your employees should be of utmost priority. A healthy environment plays a significant role in ensuring employees' safety, productivity, and overall happiness. But with the ongoing pandemic, it has become increasingly necessary to take significant measures to keep the workspace clean and healthy. In this blog post, we'll explore various ways of ensuring a clean and healthy environment in your office.
1. Keep the workplace clean
The first step to maintaining a healthy work environment is to create a clean space. Regular cleaning schedules are necessary to keep the office space free from dust, dirt, and other impurities. It's essential to ensure that all surfaces, including desks, chairs, and keyboards, are regularly wiped down with disinfectant solutions. You can always hire a reliable janitorial service to handle this task, so you don't have to bear the burden of cleaning on your own.
2. Increase ventilation
Fresh air circulation in the office helps reduce the risk of airborne diseases. It's essential to ensure the ventilation system runs efficiently to allow the flow of clean outdoor air into the workspace. This can be achieved by opening windows, installing air purifiers, or having a well-managed HVAC system.
3. Encourage proper hygiene practices
It's essential to provide the necessary equipment to promote good hygiene practices. Make provisions for hand sanitizers, disinfectant wipes, and tissues in strategic locations around the office space to encourage regular hand washing and personal sanitation. Educate employees on hand hygiene and cough etiquette to prevent the spread of illnesses.
4. Promote social distancing
With the ongoing pandemic, it's important to maintain social distancing practices to reduce the spread of the virus. Ensure that all employees are spaced out during work hours, and install clear protective barriers within the workspace. Discourage handshakes and hugs and encourage the use of electronic communication tools, especially during meetings.
5. Regularly inspect the workspace
It's essential to conduct regular inspections to ensure the workspace is always safe and healthy. Always be on the lookout for mold growth, leaking pipes, or any structural issues that could pose a health hazard. Promptly address any issues that could compromise the safety and health of your employees.
Conclusion
Creating a healthy work environment is not just about maintaining cleanliness and hygiene practices. It's essential to prioritize employee wellness, safety, and productivity. By implementing the above tips, you can help ensure a healthy and safe environment for your employees. And if you need help with office cleaning in Commerce, CA, S&W Janitorial Service is always available to provide exceptional janitorial services to keep your workspace sparkling clean.