How To Disinfect And Protect Your Facility The Right Way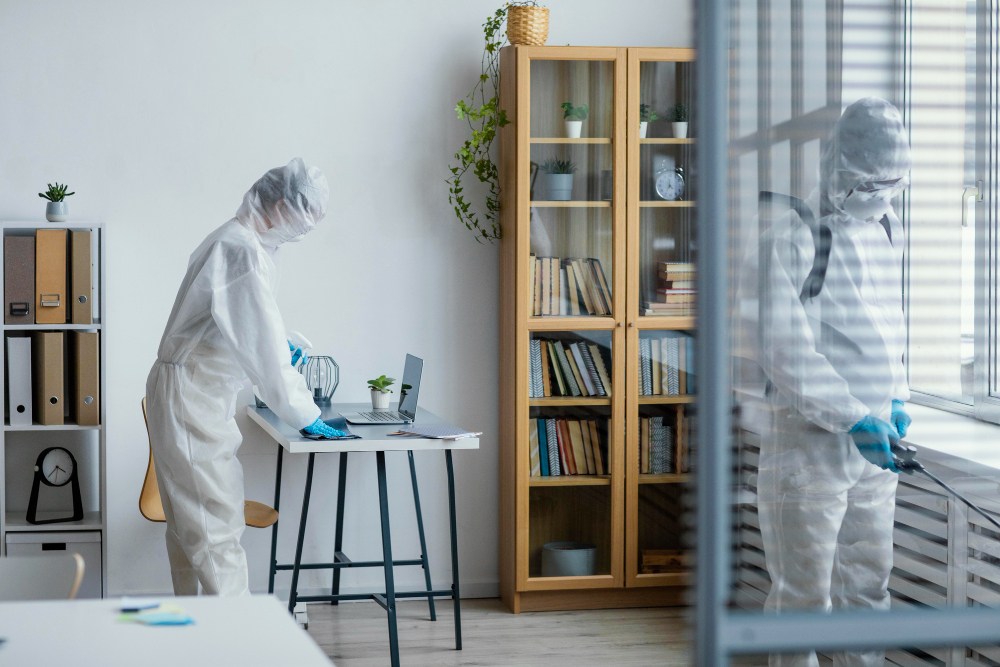 The importance of proper sanitation and disinfection cannot be overstated, especially during the current times of the pandemic. As businesses and facilities are gradually reopening, it is imperative that they take the necessary steps to keep their environment safe and healthy for their employees, customers, and visitors. The process of disinfecting a facility involves more than just cleaning surfaces; it requires a combination of knowledge, skills, and the right equipment. In this blog post, we will guide you through the steps of disinfecting and protecting your facility the right way.
1. Develop A Sanitizing Plan
Before anything else, you need to establish a comprehensive sanitizing plan. The plan needs to provide guidelines on how to handle different areas, surfaces, equipment, and level of exposure. The plan should also identify all the cleaning tools and solutions required, and the frequency of cleaning different areas. A well-executed plan will help you to cover all aspects of sanitization and avoid missing any critical areas.
2. Use The Right Chemicals
Different surfaces and equipment require different types of cleaning chemicals. Using the wrong chemicals can be detrimental to the surface being cleaned and may not eliminate the risks associated with exposure to harmful microorganisms. Ensure that you use Environmental Protection Agency (EPA) approved disinfectants and follow the manufacturer's instructions when it comes to concentration and application method. Disinfectants should be applied carefully and given enough time to dry before touching the surface.
3. Train Your Cleaning Staff
It is crucial to ensure that your cleaning staff knows how to handle the equipment and substances used on a daily basis. Training should cover different areas, such as identifying different types of surfaces, how to use cleaning solutions and equipment, and overall safety precautions. Ensure that the staff follows protocols for hand washing, handling of cleaning equipment, and use of PPE (Personal Protective Equipment) such as gloves and face masks.
4. Use Modern Cleaning Techniques
With modern technology, cleaning has become more efficient, and we can now sanitize a larger area with minimal effort. Using the right cleaning equipment such as electrostatic sprayers, UV light disinfectant, and HEPA filtration can help kill germs and viruses efficiently. Now you can save time and increase the effectiveness of your cleaning tasks by using smart cleaning techniques.
5. Focus On High-Touch Surfaces
Certain surfaces, such as doorknobs, light switches, and countertops, are used frequently and are more likely to have germs and bacteria. Make sure that these areas are given more attention than other areas in your facility. No surface should be left out, whether public or private; taking small steps can significantly reduce the spread of germs and viruses.
Conclusion
Disinfecting and sanitizing your facility is now more critical than ever. With the right guidance and tools, you can take control of the environment around you. At S&W Janitorial Service, we offer efficient and effective cleaning services that meet your facility's needs. We use approved cleaning methods and techniques that ensure your facility is a clean and safe environment for everyone. If you need a janitorial service in Commerce, CA, contact us today to request a quote.