A Guide to the Common Services Offered by Commercial Janitorial Services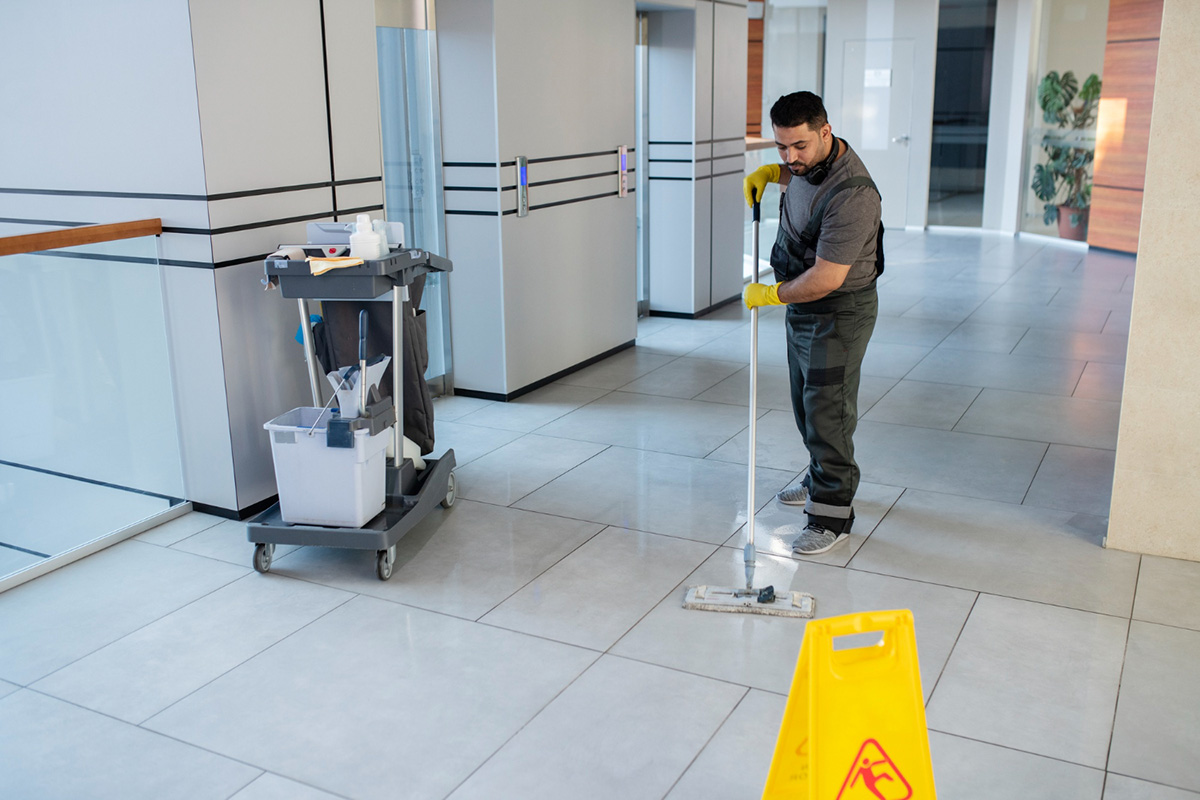 Maintaining a clean and hygienic workplace is important, not only for the health and safety of employees and customers, but also for the overall impression of your business. Commercial janitorial services are essential in keeping your office or facility in pristine condition. Professional cleaning companies provide a wide range of services that can be customized to meet your specific needs. In this blog post, we'll be exploring the common services offered by commercial janitorial services and how they can benefit your business.
1. General Cleaning Services
The most basic service offered by commercial janitorial companies is general cleaning, which includes dusting, vacuuming, mopping, and wiping down surfaces. This type of service is usually performed on a daily or weekly basis depending on your specific needs. General cleaning services ensure that your facility remains clean and orderly for employees and visitors.
2. Restroom Cleaning Services
Restroom cleaning can be a challenging task that requires specialized equipment and expertise. Commercial janitorial services can offer comprehensive restroom cleaning solutions including cleaning and sanitizing toilets, sinks, tiles, and floors. This service ensures that your restrooms remain clean and hygienic for your employees and customers, while also reducing the risk of illness and infection.
3. Window Cleaning Services
Commercial buildings often have large windows that require professional cleaning to maintain their appearance and functionality. Professional window cleaning services involve cleaning both the inside and outside of windows using specialized equipment and cleaning solutions. This service can be scheduled on a regular basis or as needed.
4. Floor Cleaning Services
The floors of your facility require regular cleaning to keep them looking good and to avoid slips and falls. Commercial janitorial companies offer a wide range of floor cleaning services including carpet cleaning, floor waxing, and polishing. These services ensure that your floors are clean and safe for your employees and customers.
5. Specialized Cleaning Services
Commercial janitorial services can also provide specialized cleaning services, including medical cleaning, biohazard cleanup, and disaster cleanup. These services require specialized knowledge and expertise to ensure that the job is done safely and effectively. These services are provided on an as-needed basis and can be customized to meet your specific needs.
Conclusion
Partnering with a professional commercial janitorial service in Los Angeles, CA can benefit your business in numerous ways. These services not only maintain the cleanliness and hygiene of your workplace but also enhance the overall image of your business. From general cleaning to specialized services, commercial janitorial companies offer a wide range of options that can be customized to your specific needs. Don't hesitate to contact LA Janitorial Service today to request a quote and enjoy a clean and healthy workplace.