Eco-Friendly Cleaning Solutions for Your Business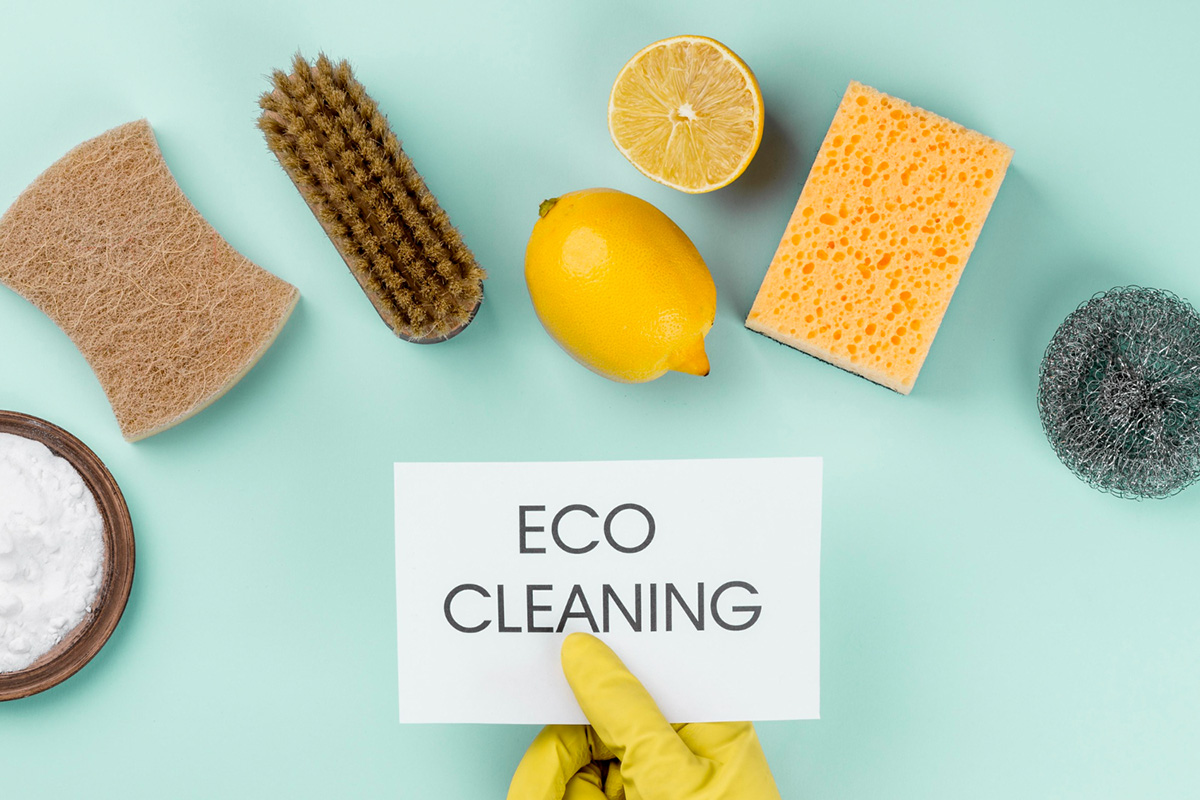 In today's world, companies are becoming increasingly conscious of their environmental impact. A key component of this is by using eco-friendly products when cleaning. Using such green cleaning products helps not only in protecting the environment but also in ensuring a healthier workspace for your employees and customers. In this blog, we will discuss eco-friendly cleaning solutions for your business, with a focus on janitorial services in Los Angeles, CA. If you're looking for a professional and reliable cleaning service, reach out to S&W Janitorial Service for a quote.

1. Use Organic Cleaning Products
Organic cleaning products usually have natural and eco-friendly ingredients, which makes them an excellent choice for businesses that are looking into sustainable cleaning solutions. Organic cleaning products also help in reducing toxic substances and pollutants in the air. S&W Janitorial Service takes this into consideration by using green cleaning products made from natural ingredients like lemon or vinegar.
2. Switch to Microfiber Cloths
Microfiber cleaning cloths help in reducing the waste created by typical disposable paper towels. These towels are reusable, durable and can be used for a long time. Cleaning services use them to clean everything from glass to ordinary surfaces.
3. Install Hand Dryers
Traditional paper towels can significantly increase waste in your workplace. If your business has high traffic areas such as restrooms, it might be wise to consider switching to hand dryers. S&W Janitorial Service recommends the installation of high-quality hand dryers to reduce your environmental footprint and lower costs.
4. Use Green Cleaning Equipment
Choose cleaning equipment that is energy-efficient and sustainable. In addition, be sure the equipment has received positive environmental ratings, such as Energy Star certification. This will ensure that the environmental impact of the equipment is limited and can help reduce your company's carbon footprint. By using energy-efficient equipment, you can reduce the energy consumption of your business, leading to significant savings on your energy costs.
5. Choose an Eco-Friendly Cleaning Service
The cleaning service you choose should be just as conscious of your company's environmental impact as you are. At S&W Janitorial Services, the products and processes we use are designed to minimize our carbon footprint. We make it a goal to lower our environmental impact by using eco-friendly products and equipment.
Conclusion
Deciding to adopt eco-friendly cleaning solutions in your company shows a significant commitment to sustainability. S&W Janitorial Service is a reliable and professional cleaning service that offers eco-friendly cleaning solutions in Los Angeles, CA. Choosing to work with us guarantees that your workplace is clean and healthy in an environmentally sustainable way. If you're looking for janitorial service in Los Angeles, CA, contact us today for a quote.