The Advantages of Commercial Cleaning Services for Business Owners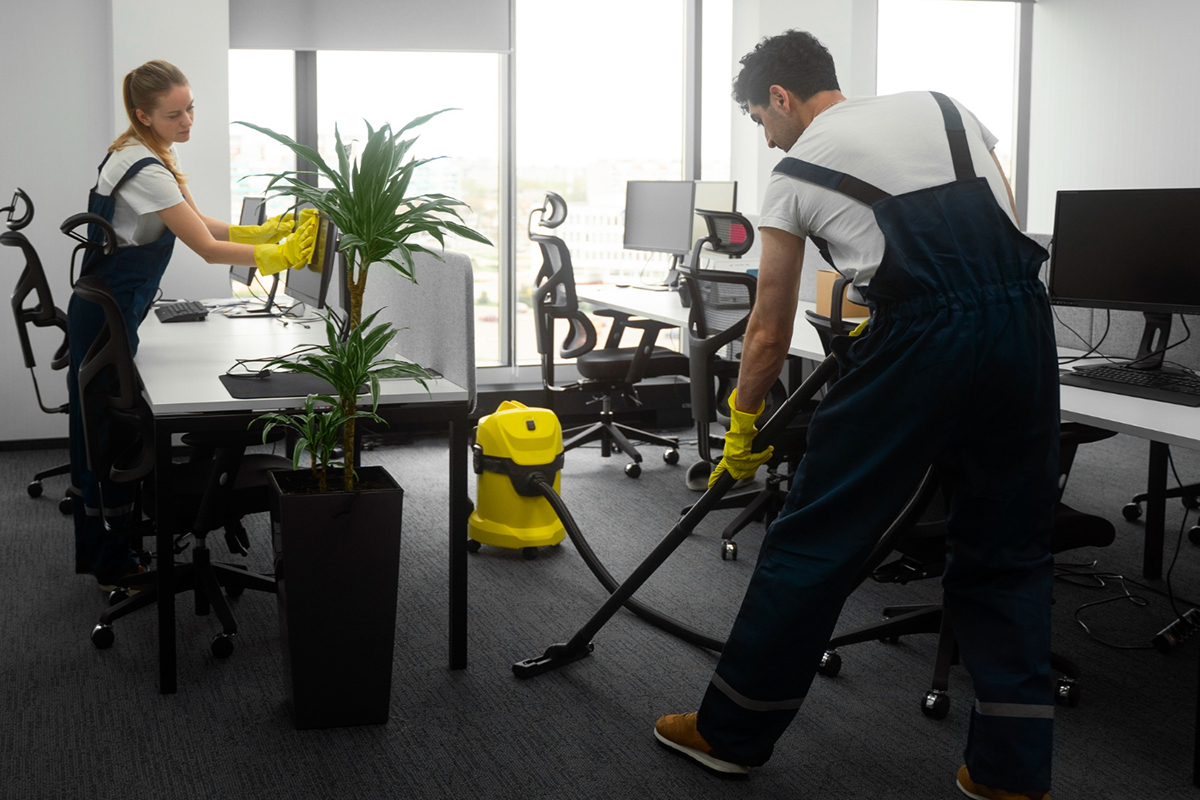 When it comes to running a business, keeping your facilities clean and well-maintained is crucial. Not only does it create a pleasant and professional environment for employees and customers alike, but it also plays a big role in health, safety, and productivity. However, managing a clean workspace requires time, effort, and resources that many business owners might not have. That's where commercial cleaning services come in. In this blog post, we'll explore the advantages of hiring a professional cleaning crew to handle your janitorial needs.
Improved Health and Safety
In any workplace, there are many surfaces and areas that can easily collect germs, bacteria, and other harmful contaminants. A clean and sanitised environment helps to reduce the spread of illnesses which will then reduce employee absenteeism, increase employee morale and productivity, and help to boost your reputation as a business. A commercial cleaning service will use professional-grade equipment and products to thoroughly clean and disinfect your workplace.
Increased Efficiency and Productivity
When employees are responsible for cleaning and maintenance tasks, it can take away from their primary job responsibilities and cause distractions. Hiring a commercial cleaning service allows your employees to focus on their work while the professionals handle the cleaning. As a result, your business will experience smoother operations and increased efficiency.
Improved Appearance and Impression
First impressions count, especially in business. Your office or storefront should always look its best as it will reflect the image and reputation of your company. A clean and well-maintained environment will give visitors and customers a positive perception of your company, and in turn, help to attract and retain customers.
Customizable Services
Businesses have different cleaning needs, depending on their industry, size, and location. A commercial cleaning service will work with you to design a custom cleaning plan that meets your unique needs and budget. They can provide daily, weekly, or monthly services, and can also offer specialized services such as carpet cleaning, window washing, and floor waxing.
Cost-Effective Solution
Some business owners might think that hiring a commercial cleaning service is an unnecessary expense, but in fact, it can actually save you money in the long run. By outsourcing your cleaning needs, you can avoid the costs of equipment, supplies, training, and payroll for in-house cleaning staff. Additionally, a professional cleaning crew can help to extend the lifespan of your equipment and furnishings by keeping them clean and well-maintained.
Conclusion
As you can see, there are many benefits to hiring a commercial cleaning service for your business. Not only does it provide a clean and healthy environment for employees and visitors, but it can also help to boost productivity and save you money in the long run. So why not invest in the professional and reliable services of a commercial cleaning company today? Contact S&W Janitorial Services for the best janitorial service in commerce ca and take the first step towards a cleaner and more successful business.