A Post Construction Cleaning Checklist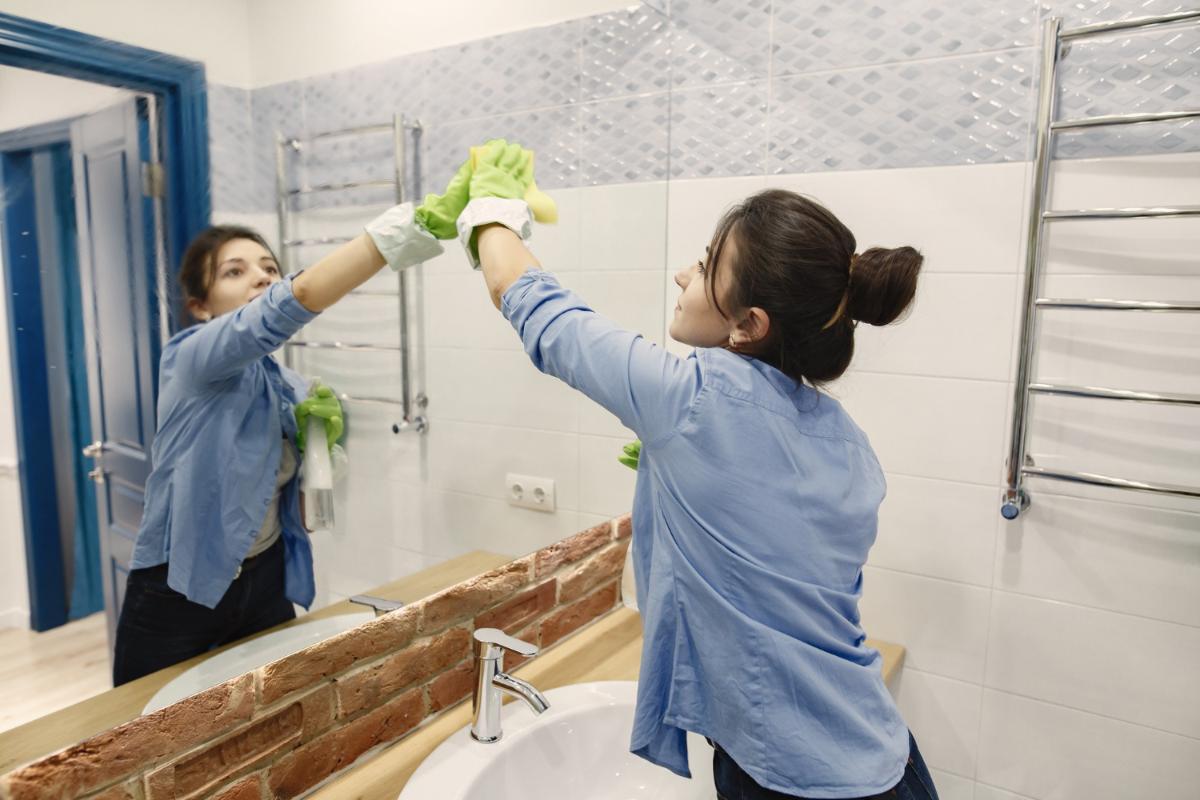 After your construction job is complete, you will likely have a beautiful building to offer to its new owner. Whether you have constructed a residential or commercial property, you have also probably left quite a mess behind. Construction is a difficult job that generates a lot of dust, dirt, and debris. As professional janitorial service in Commerce, CA that cleans up after construction is complete, we have all the tips and tricks you need to follow to transform that building to its next phase: turning over the keys. These are a few essential cleaning tasks you need to do after construction is complete.
Clean Carpets and Floors
Floor care is essential when you are cleaning a building after construction. The floor will likely be one of the dirtiest places in the home after the crews have walked on these surfaces with dirty boots, left dust and debris from drilling holes in the wall or installing cabinetry. Take the time to familiarize yourself with the materials in the floors so you use the proper cleaning supplies to care for these materials.
Clean Light Fixtures
When you are cleaning, it may seem obvious to mop and scrub floors, but you also do not want to neglect the fixtures. When crews paint the ceilings or install the fixtures themselves, they may leave dusting or debris to collect on these items. Take a wet cloth and polish each lighting fixture to ensure that it is clean and ready for its new owners.
Clean Windows
Cleaning windows will leave them shiny and smudge-free. When you clean the windows, you also need to pay close attention to the windowsills, trim, and hinges. Be sure that you are also removing any dirt that may get stuck in these hard-to-reach areas, as they can often go unlooked and cause eyesores when the new owners move in. You should clean both the inside and outside the windows.
Wipe All Mirrors
Mirrors can also become easily smudged during the construction process. Although these items are often not hung until close to the end of the project, you will be surprised how quickly they can develop blemishes. Polish all of the mirrors to give the bathrooms and walls a finalized, clean look.
Scrub Toilets, Bathtubs, and Sinks
You should also aim to deep clean all of the bathroom amenities to keep them clean for their new owners. This involves scrubbing toilets, wiping down sinks, and disinfecting bathtubs and shower units. Although these elements have never been used before, they will still collect dust over the weeks of construction. Polish all of the faucets and fixtures inside bathrooms so that they are shining when you are complete.
Dust Staircases and Banisters
Wooden stairs, banisters, and handrails can easily collect dust over time. When the home is being constructed, this can happen at a much more rapid pace. Take the time to dust and polish these surfaces to leave staircases looking great before leaving the jobsite.
Wipe Tables and Chairs
Some homes may have some furniture already installed into the home, especially if these are built-in features. If the home has furniture, like tables and chairs, you also need to properly wipe these surfaces with the proper cleaning solutions. It will leave them looking great and ready for use upon moving in.
These are a few essential jobs that need to be done when you are cleaning after a construction job. If you are looking for a quality janitorial service in Commerce, CA to help with your post-construction cleaning, contact us to hear more about our team today.