Why You Should Hire a Professional Cleaning Company for Your Fitness Center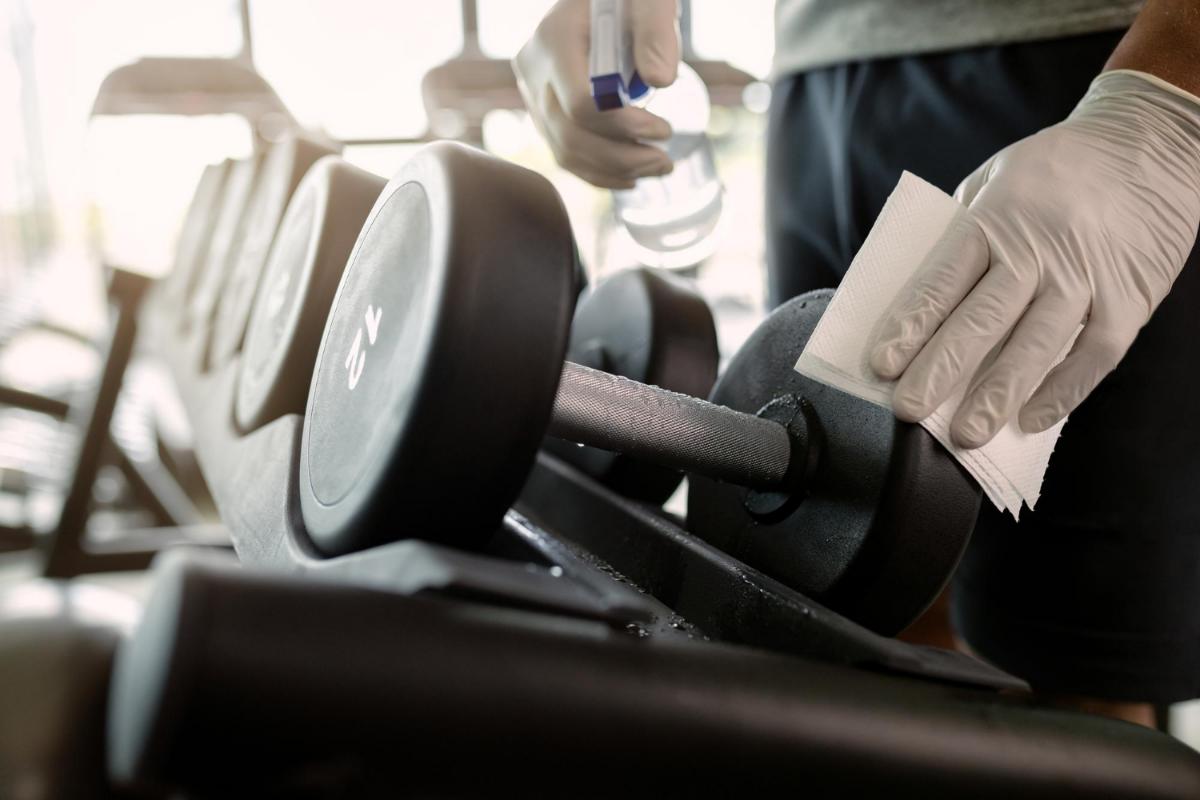 If you have a fitness center and you are worried about cleaning service, then you should choose a professional cleaning service for your fitness center. Nowadays there is a lot of competition in gym facilities. Every gym owner wants to make his gym the best and favorably facilitate its customers. Physical cleaning such as bathrooms, types of equipment, and training space, is also necessary to become one of the best gyms. Your customers will not be happy if you own a dirty gym; instead, a clean and fresh gyms attract more customers. These are just a few reasons why you should hire a professional janitorial service in Commerce, CA to clean your fitness center.
Quick, Reliable Service
Professional gyms hire professional cleaners to have a well-organized and clean gym. They are professional so they can perform their task very quickly, and your gym will stay neat and clean for a whole day. You don't need to worry about cleanliness and wait for your customers. Instead, professional cleaners will come on time and gently clean the gym.
Keeps Your Gym Bacteria Free
The aim of coming to the gym is to stay healthy and maintain body shape, but they don't know that bacteria in the equipment will make them sick. So, it is necessary to clean the gym of bacteria, and professional gym cleaners could perform this task. They will use sprays and showers that will clean the bacteria and give the equipment a shine.
Keeping Equipment in Good Condition
Gyms are open 24 hours a day, so it is possible that these types of equipment will be destroyed after some time. But if you have professional gym cleaners, they will help protect the equipment from rusting and maintain the quality of the equipment. Hiring professional gym cleaners is undoubtedly a good idea because they also save money by keeping the equipment in good condition.
Avoid Moisture
If your gym has excessive moisture, then it could damage your equipment. Also, the showers and pools could increase the moisture in the gym, which could cause many skin issues. Customers will prefer to leave the gym in the summer season due to excessive moisture. So it is important to avoid excessive moisture, and gym cleaners could help to reduce the moisture in the gym.
Saves You Time
It is impossible to clean the gym by yourself as it will take a lot of time, and you will get tired before providing services to your customer. The gym cleaner will save you time by cleaning the gym and equipment. Professional cleaners will help you to keep your fitness center up and running without you needing to hire additional staff or sacrifice the quality of your facility.
A professional janitorial service in Commerce, CA is important to make your gym clean and fresh. If you hire a professional cleaning service, they know how to find hidden dirt, keep your gym free of bacteria, and keep the equipment in running position. Contact us to hear more about our cleaning services today.