Straightforward Ways to Enhance Your Business Image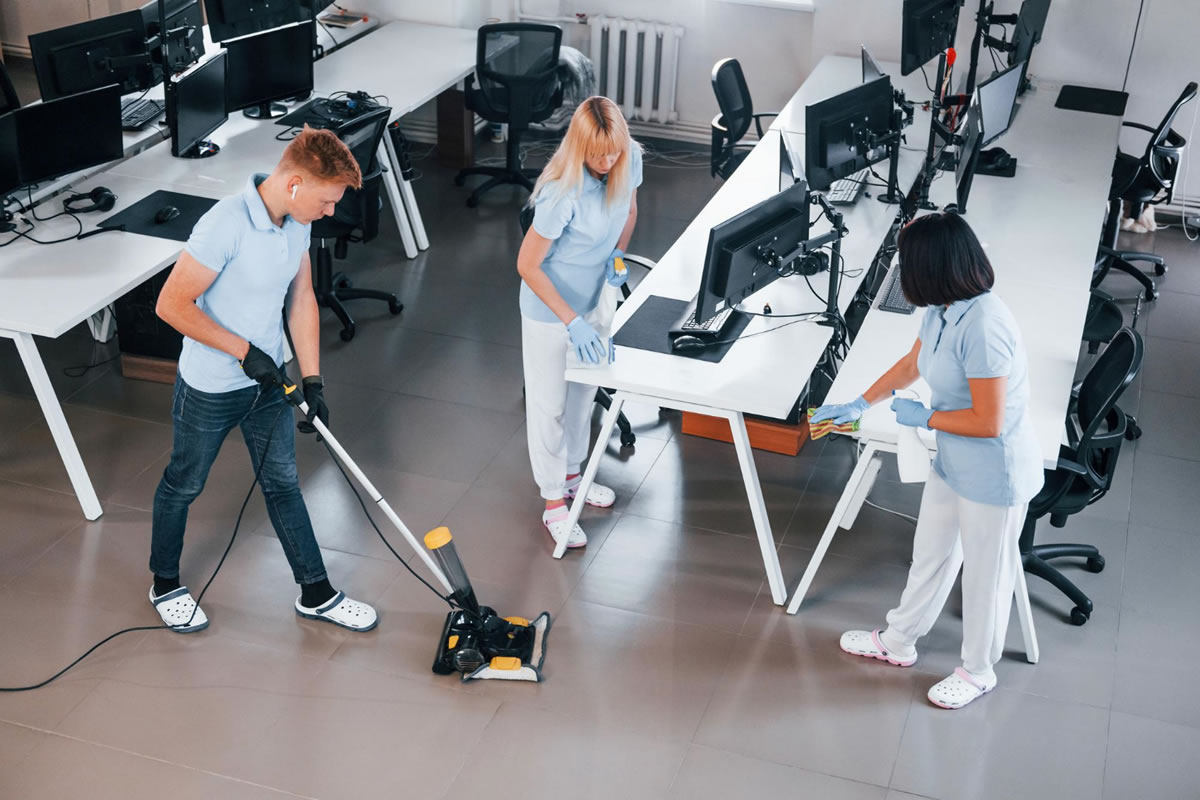 Leaving a fantastic first impression on possible employees and consumers is critical for growing your company. Likewise, your business's image is essential for recruiting and keeping a solid client base. There are a combination of ways to boost your firm's image. Our experts on office cleaning in Los Angeles offer the following things you can do to leave possible customers and workers with the most pleasing first impression and enhance the overall appearance of your firm.
Power washing your facility exterior, parking area, and sidewalks
Power washing the surface of your building can keep it looking fresh and inviting. But unfortunately, dirt, filth, bird droppings, and other pollutants can take a toll on your facility's structure over time. These pollutants can leave the surface looking old and dingy and even induce structural damage when not properly addressed. Power washing services can effortlessly extract these contaminants from your facility, leading to improved curb appeal, less need for costly restorations, and improved health conditions for guests, customers, and workers.
A dirty parking lot is a spectacle and a threat to the health and well-being of anybody who uses it. Power washing your parking lot regularly will help it seem more appealing and permit you to examine it for any damages that need to be addressed to decrease the possibility of accidents, injuries, and expensive repairs in the future. In addition, it will make parking area markings more visible to enhance traffic flow and safety. Power washing your parking area also prepares the exterior for regular maintenance practices that keep it safer for workers and customers alike.
Every day, sidewalks are inundated with dirt, food particles, and climate elements. When these surfaces are not routinely cleaned, contaminants can make them look unattractive. In addition, the build-up of oil, grime, and mold can cause a sidewalk to be slick and potentially
dangerous to individuals on your property. Regularly power washing these surfaces will make them seem new and safer for individuals to use.
Commercial cleaning services
Keeping your building clean and inviting should consistently be a top priority. Employ a company specializing in office cleaning in Los Angeles to deep clean your company regularly. Regular cleaning should be addressed daily, like disinfecting surfaces, carrying away trash, sweeping, vacuuming, sanitizing restroom surfaces, and scouring your kitchen area. However, even when this is accomplished daily, it is not sufficient. Office deep cleaning will concentrate on hard-to-reach and forgotten regions that are not a part of an everyday cleaning regimen.
Including your ceilings, ducts, walls, baseboards, fans, light fixtures, furnishings, windows, flooring, and more in deep cleaning will enhance the look of your company and promote a healthier atmosphere for you, your clients, and your team. Commercial cleaning firms can regularly complete these tasks to keep your building looking clean and inviting for anyone who enters your front door. In addition, deep cleaning assistance can enhance profits because individuals will be more likely to take advantage of your assistance if your interior spaces are hygienic. It also makes your surroundings healthier, leading to workers using less sick time and feeling more satisfied in their workspace, leading to improved productivity.
These are two great ways to boost your business image. Contact us today for office cleaning in Los Angeles. We are here to help!