Reasons Your Business Needs a Janitorial Service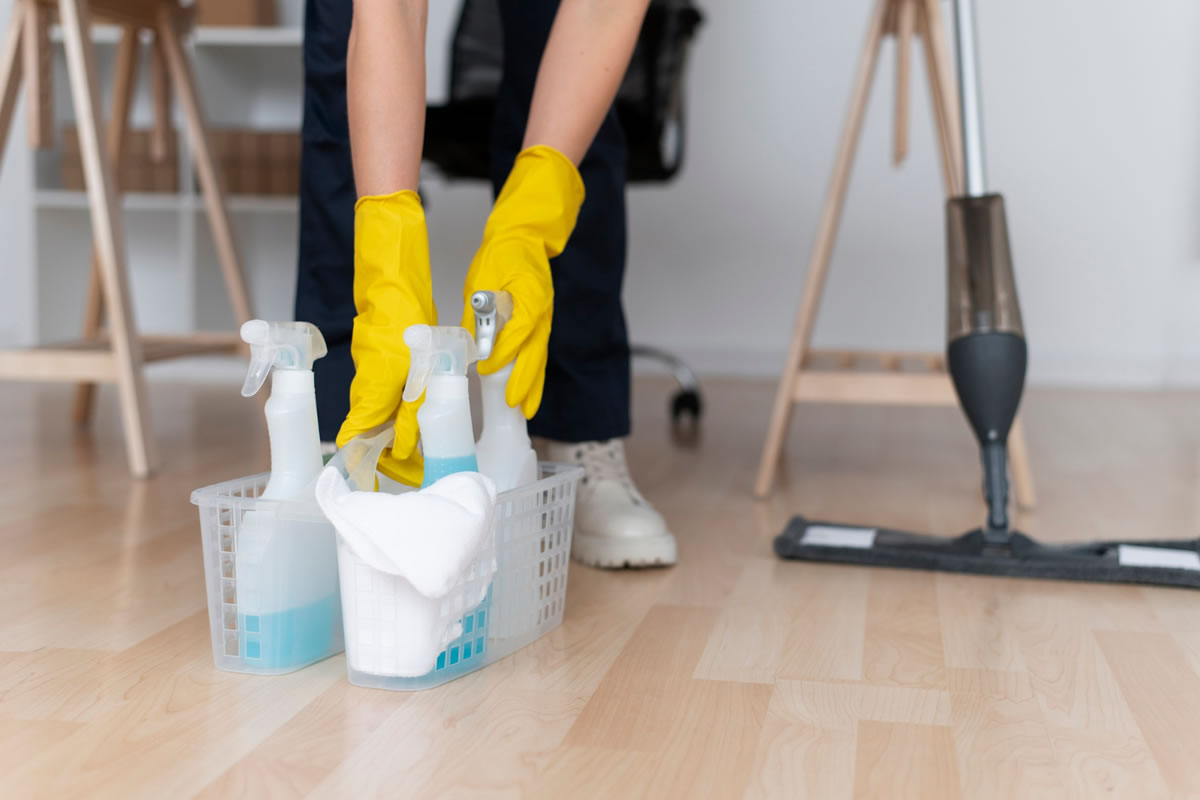 For decades, companies across the United States have outsourced their janitorial services to third-party service companies. But, what makes a company turn to this assistance when they can simply employ in-house staff to manage those tasks?
There are many reasons for doing this. However, first and foremost, we should probably summarize exactly what janitorial services entail, as there is a distinction between general janitorial services and those offered by a professional full-service cleaning company.
Janitorial Services vs. Full Service Cleaning Company
In general, janitorial services normally handle more of the day-to-day kinds of cleaning. Some of this assistance includes (but is not limited to):
General cleaning of central areas, bathrooms, and dining or kitchen spaces
Sweeping and mopping floors
Dusting shelves, desks, and additional surfaces
Removing trash and emptying bins.
A full-service cleaning business generally performs more in-depth cleanings. However, when your company partners with a company like ours, we are able to furnish the best of both worlds to our consumers with a combination of additional benefits, which we will discuss throughout this article. Our janitorial service in Commwerce, CA, includes cleaning and facility maintenance experts. We have put together a checklist of the top four reasons why your business should outsource its janitorial service to a skilled full-service cleaning firm.
Lower Employee Productivity Failure and Absenteeism
A clean, healthy work atmosphere can lead to improved attitudes, increased attendance, and increased employee productivity. And, considering that the U.S. Environmental Protection Agency says that most Americans spend nearly 90% of their time inside and many spend most of their work hours in an office setting, it's extremely important to guarantee that they are able to function in that type of environment.
Businesses can effectively battle the reduced productivity that results from illness-related absenteeism by supporting building cleanliness. Part of this involves the reduction of dirt and sanitization of other pollutants to help to decrease occurrences of sick building syndrome (SBS).
Appreciate More Cost-Effective Cleaning Services
Likely one of the most significant advantages of hiring a janitorial service to handle your office's cleaning and sanitizing procedures is that it will help your bottom line. In addition to keeping workers healthy and sustaining high levels of productivity, these services also are more cost-effective than employing staff in-house to do the job.
When you engage in-house employees, you have to not only cover their salaries and benefits, but you also need to budget for cleaning supplies, tools, equipment, and training to guarantee that employees are preserving quality standards. One of the most significant advantages is that you are able to continue to concentrate on your essential responsibilities. In addition, when you engage a third party to assume care of these functions, you only pay a set charge for the services you buy.
These are just a few reasons we believe your business should invest in our janitorial service in Commerce, CA. So contact us today for a free estimate, and let us keep your office clean for you!