Motivations for Hiring Green Cleaning Services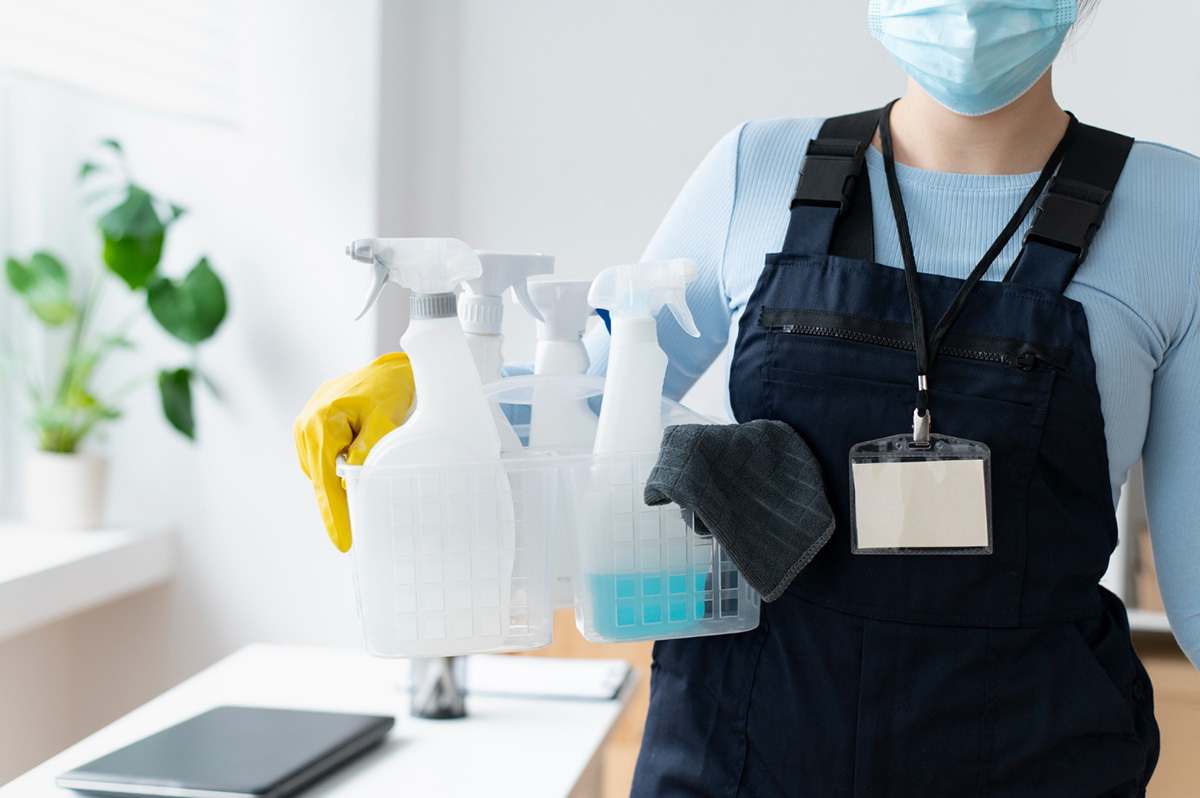 If you are hiring a janitorial service in Los Angeles to help you preserve or improve cleanliness in your office, you may want to contemplate hiring an eco-friendly firm specializing in office cleaning. Green cleaning firms minimize any adverse impact their assistance has on the environment, and they help keep your space safe and healthy while ensuring it looks and smells sanitary. Here are some motivations to find the right green cleaning company worth the time and effort.
Make Your Company Healthier
Many commercial cleaning derivatives include volatile organic compounds (VOCs), which provoke many health issues like headaches, respiratory distress, and more. A green outfit will not employ any products with VOCs, so you can guarantee that the solutions used to cleanse your space will not leave you feeling sick or irritated.
Decrease Waste
A cleaning firm can potentially render a lot of trash since they employ materials and products to conduct their duties. If you select a green cleaning service, however, you can confirm that the company will work its hardest to eradicate the quantity of waste produced by a cleaning assignment. This suggests they utilize reusable items, like cloths, instead of paper towels, and they also use recyclable items where possible.
Satisfy Government Regulations
The government has rules about what products companies can use for cleaning jobs. So when you employ a green commercial cleaning business, you won't have to stress about the components in their cleaning products. Instead, you can rest well knowing that everything they use to clean satisfies the proper government ordinances.
Make It Easier To Breathe
Green cleaning firms often employ HEPA Vacuums, which eliminate dust and dirt and make the air more sanitary and healthy to breathe. HEPA vacuums extract pollen, dust, mildew, bacteria, and more, so you are sure you're spending your time in a wholesome and safe place.
Paperless Billing
Not only do green cleaning companies think about staying green while they clean, but they also concentrate on eco-friendliness in all aspects of the operation. For example, green cleaning businesses accomplish billing, marketing, invoicing, and more digitally, so they don't squander paper or overuse the environment. This is good for the planet and also convenient for businesses that don't want to add to their already massive stack of paperwork.
Employing Less Natural Resources
Green cleaning firms often use eco-friendly, potent cleaning chemicals. These chemicals demand less packaging and transportation to get to where they need to be, so you can guarantee that the business is not overusing natural resources or damaging the earth.
Employing a green cleaning company might not be as straightforward as hiring any random cleaning firm available. Nevertheless, if you take the time to locate one who is environmentally aware, you can help keep the Planet safe while prioritizing your health and wellness. One excellent option for a cleaning company is our janitorial service in Los Angeles. We are experts in cleaning commercial facilities. If you seek out a company like ours, you can help promote eco-friendly methods and enjoy an office that is sparkling clean. Call us today to learn more or get a free quote for our assistance.