How Green Commercial Cleaning Makes Healthier Workers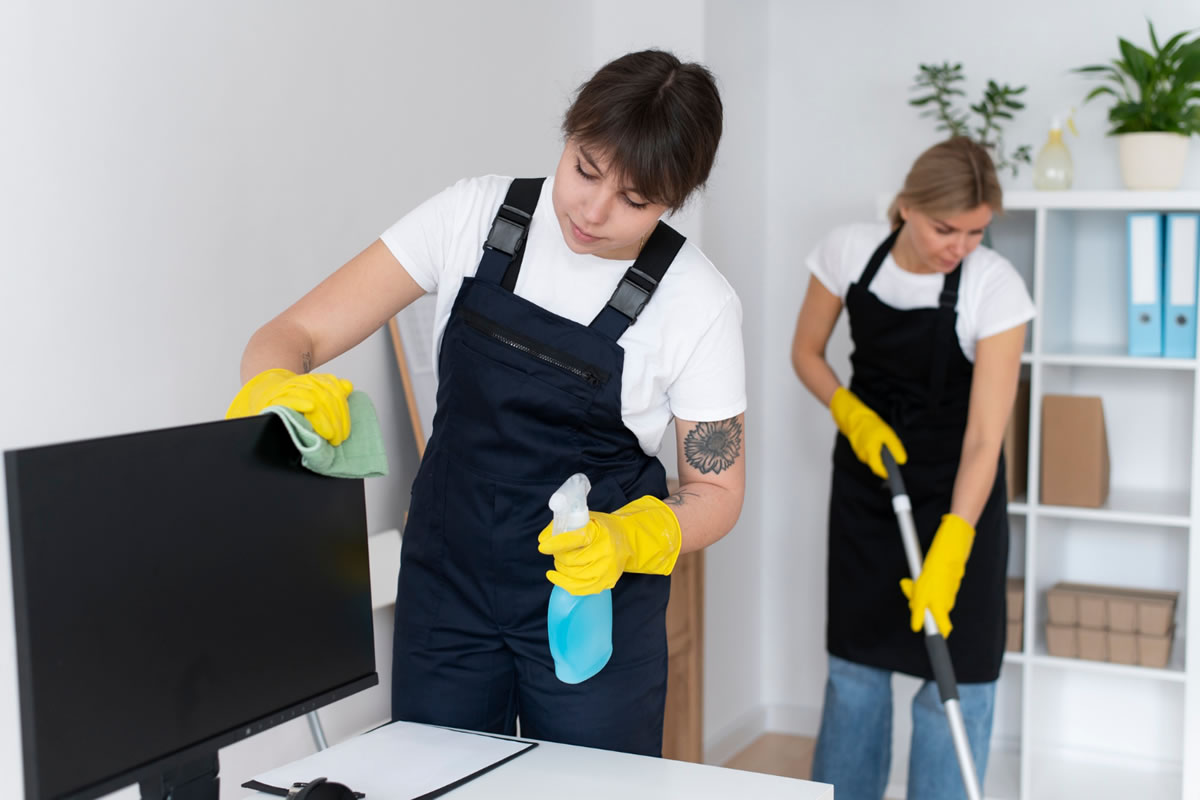 According to a recent study by Mercer, Half of your employees would appreciate seeing a greater focus on well-being (physical, psychological, and economic). Still, only 14% of employers list health & well-being as a top priority for their company. One of the ways that institutions can focus on improving employee well-being is by developing a healthy work environment that places their health first.
Whether an employer or a building manager, you must furnish a safe and healthy work environment for your workers or residents. One of the best ways to maintain this responsibility is to clean your building using green commercial cleaning services. Green cleaning involves a combination of environmentally responsible and industry-approved techniques for cleaning. Green cleaning services concentrate on improving and protecting health by physically extracting contaminants from an indoor environment. Delivering a clean and healthy work environment looks good and makes your employees feel valued. In addition, it can help encourage them to modify their behaviors to help preserve their clean and comfortable environment. Ultimately, utilizing green cleaning services and cleaning with health foremost in mind factors into your business's success and bottom line. Our janitorial service in Los Angeles offers these ways your institution and workers will profit from green commercial cleaning:
Green Cleaning Services Contribute to Less Sick Employees
Absenteeism and good attendance are both elements that affect the productivity of your company as well as its worker healthcare expenses. When somebody is absent, they aren't performing, and your productivity level decreases as a result. When they are present while ill, they aren't as effective and are more inclined to make mistakes due to attention problems. Sick employees risk forcing other workers to become sick by circulating germs and other bacteria about the office.
The U.S. Centers for Disease Control and Prevention (CDC) conveys that productivity casualties from missed work cost businesses around 225 billion dollars or $1,685 per employee annually. Moreover, these numbers are likely to grow over time.
Indoor Air Quality Plays a Part in Employee Happiness & Productivity
In addition to contributing to a beneficial work environment, having clean air and appropriate ventilation are among the principal components of indoor air quality (IAQ). Clean air not only represents an environment free from dust, filth, and bacteria; it also refers to one unrestricted by harsh chemicals. The U.S. Environmental Protection Agency (EPA) expresses that numerous cleaning products degrade indoor air quality. This is why selecting safer cleaning agents to sterilize, disinfect, or sanitize your work atmosphere, like green commercial cleaning products.
From a worker's perspective, these irritants can spark their allergies and result in various symptoms, including headaches, sinus problems, respiratory difficulties, and rashes. However, from an employer's perspective, satisfied workers are effective workers, and working in a polluted environment, or inferior IAQ results in decreased employee engagement and productivity.
These are just some of the ways that green cleaning leads to healthier workers. Contact us today if you need a janitorial service in Los Angeles. We are here for you.