Four Reasons to Hire a Commercial Cleaning Service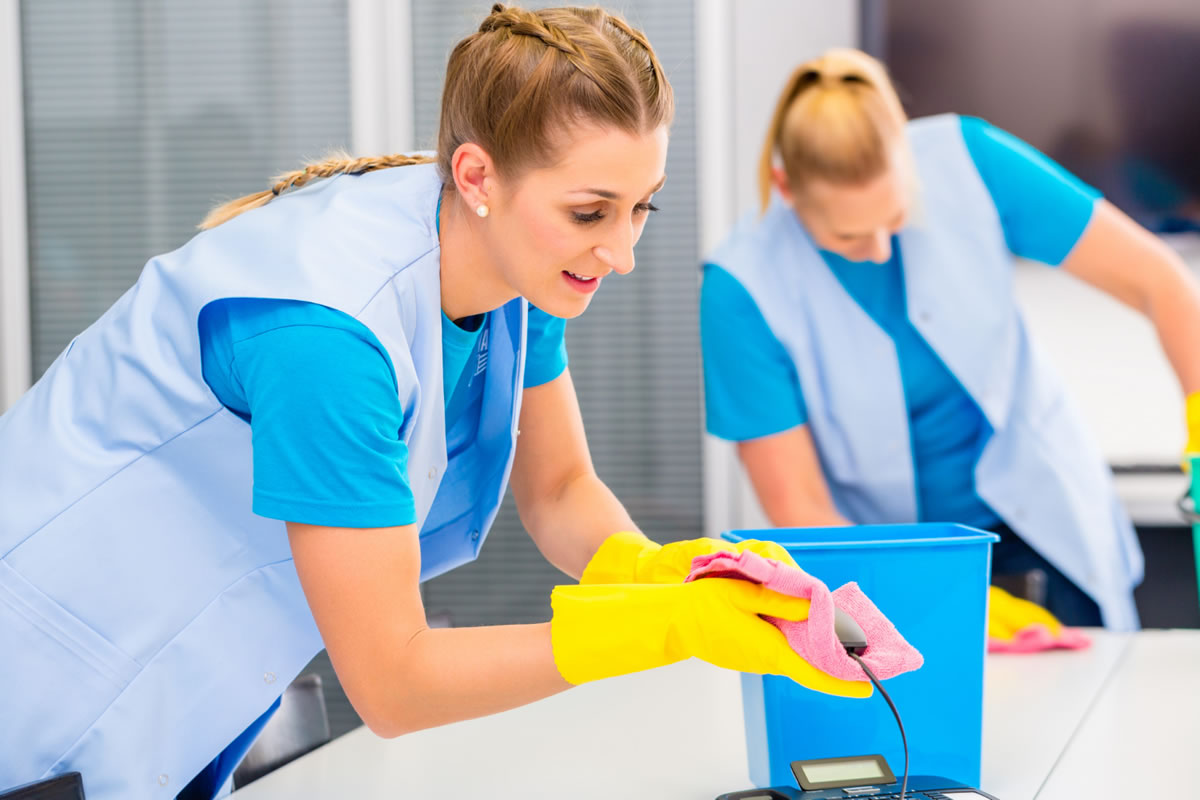 No matter what business you run, your workplace is likely your home-away-from-home. It is where you spend nearly a third of your time during the day with your workers. Your office location is your company's core, so you must keep the work environment clean and healthy. Commercial office cleaning in Commerce, CA, is one of your most substantial business-related investments.
You may want to save capital, particularly if you are a new business. One way to save a buck here and there is by cleaning your facility yourself or enlisting the assistance of your employees. This might seem appropriate in your mind, but it will inevitably fail. Nevertheless, there are critical reasons companies turn to commercial cleaning services. Having a janitorial company at your disposal is necessary and not an option if you intend to function and run a thriving business. Here are just a few reasons you should invest in commercial cleaning services:
Develops a Safe Work Environment
A clean workplace immediately becomes a safe space. Any time you have a considerable group of people assembled indoors in one place, it becomes a germ breeding environment. Bacteria, viruses, and fungal conditions thrive. They can easily spread from worker to worker. This translates into sick days and loss of production for your business. A dirty workplace is teeming with the potential to spread illnesses. You must call in a professional cleaning crew to help sanitize the space, so everyone is safer.
Decreases Your Workload
Your workers are not janitors. They did not agree to work for your company to clean (unless you are a janitorial service). Most likely only do a modest job cleaning the floors, tables, restrooms, or workspace daily. Honestly, they have more significant things to do than scrub the work setting. Why not employ your employees' skills doing what they specialize in and engage an outside cleaning crew to maintain your business's cleanliness? You will likely save money because your workers will function better and expand their productivity. In addition, your employees will probably breathe a huge sigh of relief when they discover that they no longer have to clean in addition to their other duties.
Improve Mental Well-Being
Studies show that employees have more significant mental well-being in a clean atmosphere. If your employees feel more comfortable and happier, their minds will be in the game, and your business productivity will flourish. Therefore, a workplace must look and smell clean. This might not seem necessary on the surface, but for the mental well-being of your workers, you must provide such balance.
Quality Matters
Some workplaces might seem clean but peek in the corners or underneath the rugs. Hidden spaces display dirt and grime. A commercial cleaning crew is qualified to clean the area from top to bottom. They will sanitize even hidden places. All instruments, supplies, and gear will experience the highest level of cleanliness. Honestly, quality matters when it comes to the cleanliness of your office.
These are just some of the reasons to hire us for office cleaning in Commerce, CA. Contact us today for a free quote, and let us make your life cleaner.