Commercial Cleaning Services Your Office Needs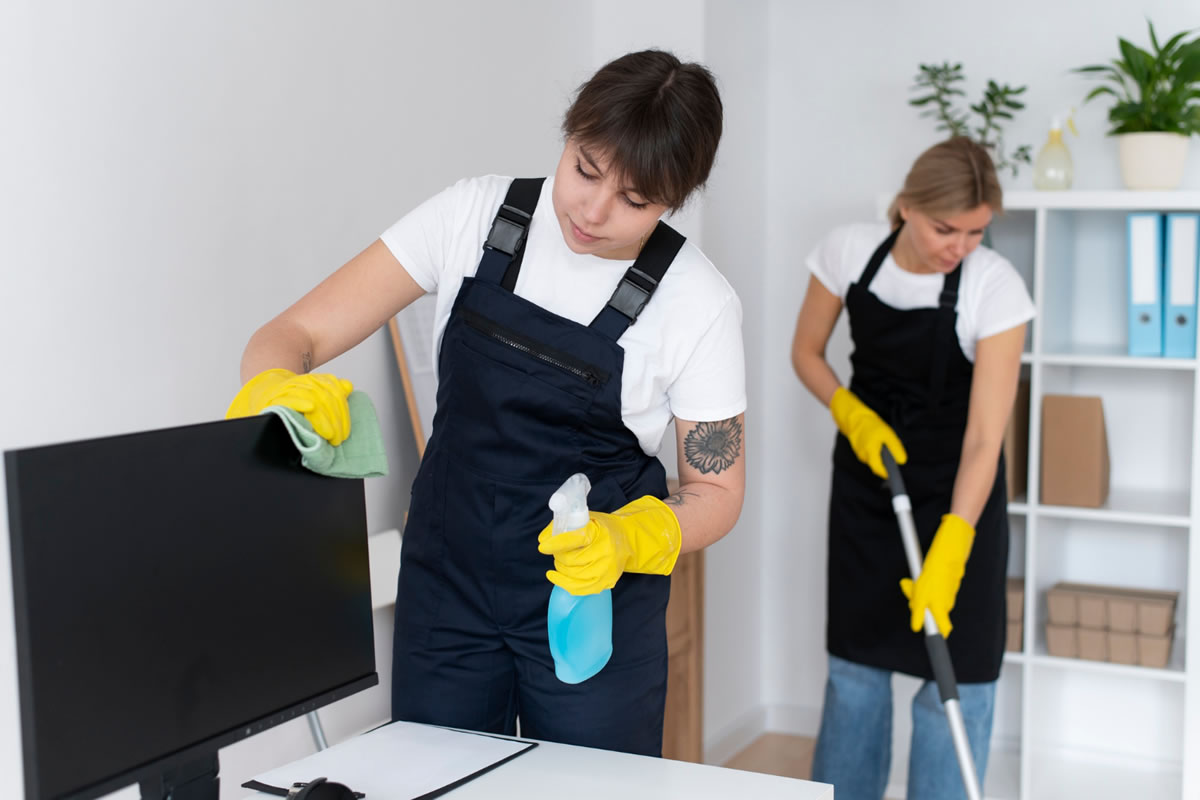 We've heard the question a million times. "Why should I hire a janitorial service in Commerce, CA, for my office or building?" Unfortunately, Americans spend the majority of their waking hours at work. While many businesses employ a commercial cleaning service, the amount of cleaning performed is often minimal, with a fast vacuum and emptying trash. As a business owner, you should always ask yourself what services and companies you can enlist to help your organization thrive.
Janitorial services clean a variety of facilities. From schools and churches to stadiums and commercial offices, commercial cleaning services tackle many projects like daily janitorial work, floor care, and other cleaning assistance. The best janitorial services are flexible and ready to take care of your building's cleaning needs.
Commercial cleaning services for your facility
Here are commercial cleaning services your business likely needs right now.
Daily Janitorial Care- we understand that maintaining a business is a full-time position. That is why our professional team guarantees that our professional janitorial services include any and everything needed to care for your building. Typical daily services include things like disposal of trash and vacuuming to sweeping. You know, the basic stuff.
Move-in and Move-out Cleaning- Nobody enjoys moving with how demanding it can be. Moving offices can become a nightmare with all the equipment and staff belongings, making it challenging to know how much dust and dirt has collected over the years. We offer move-in and move-out cleaning services for commercial properties that make moving as easy as possible and leave your facility spotless.
Floor Maintenance- Have you ever stepped into a business and been turned off by filthy floors? Cleaning a floor requires much more than a simple, fast sweep to make the proper first impression for your business. The cleanliness and appearance of your floors influence not only the safety of your workers but also the perception of the professionalism of your company. Make your floors look new again with our floor maintenance services. We've got the talents to keep your floors looking their best. We handle a variety of floor maintenance needs.
Sanitation Audits- Continuous progress requires continuous evaluation, which is precisely where sanitation audits come into play. Sanitation audits are necessary for any commercial business serving meals to the public. They are a fundamental tool for evaluating services and communicating with clients and stakeholders. Sanitation audits help set a baseline to measure whether sanitation is improving, remaining about the same, or declining, permitting you to use that information to fix issues.
Benefits of hiring a janitorial service in Commerce, CA
You can count on our reliable, professional, and stress-free commercial cleaning. We deliver superior janitorial and building maintenance services and experiences and insist on delivering cleaner and healthier environments for all our clients. We specialize in commercial, office, warehouse, industrial, educational, food service, and retail spaces throughout the entire Commerce, CA, metro area. Contact us now for your free cleaning quote and let us make your life cleaner.