6 Tips to Encourage Your Employees to Stay Healthy in the Office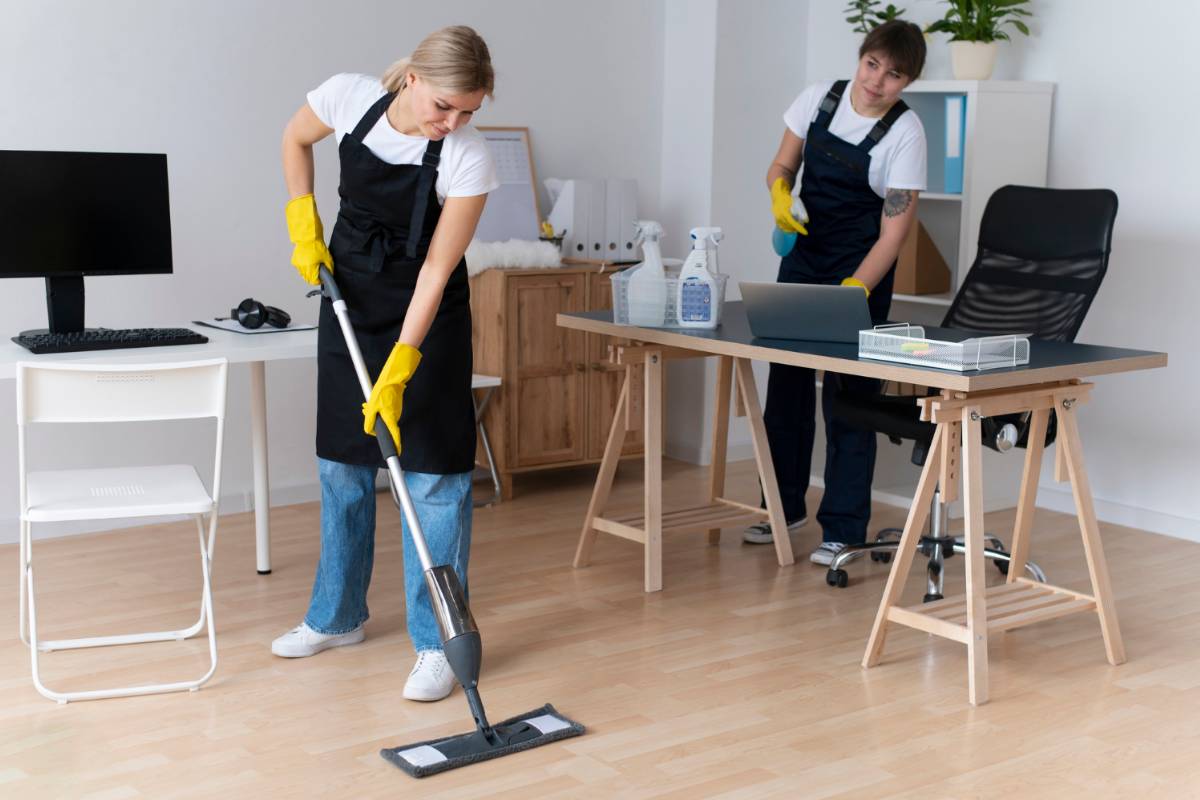 It is said that "health is wealth." If you are healthy, you can perform all your daily routine work efficiently, and if you are sick, you will find it very difficult to do anything. Similarly, if you are running an office, you must encourage your staff to stay healthy by giving them some unique tips. A healthy worker will be happy and productive for the company. There are a few ways that you can keep your office clean and promote a healthy lifestyle for your employees.
Ask Them to Avoid Unhealthy Snacks
You must stop providing your workers with soda and snack machines producing unhealthy snacks that fail to provide essential nutrients and lead to midday crashes. It will do the best if you provide your workers with fresh fruits, veggies, or packages of nuts that provide your workers with healthy snack options and essential energy-providing nutrients.
Order Meals from Restaurants Providing Healthy Food Options
If you are having an office meeting or annual dinner for your employees, you must set an example by ordering food from well-known restaurants offering healthy food options. You must avoid ordering fast food, sugar-loaded donuts, and muffins.
Manage a Smoke-Free Workplace
You must also encourage or motivate your workers to quit smoking. This will benefit their health, and they will love to work in the office. You must also make policies to make your workplace smoking-free.
Start a Wellness Program
You must arrange a wellness program by incentivizing your workers to stay active and healthy. For example, you can provide them with wearable fitness trackers to maintain track of healthy stats that will give information about steps taken, miles walked, and calories burned. This data will motivate your employees to stay active and healthy.
Hire a Cleaning Company
When you take the steps to keep your office space clean, you show your employees that you value their health. Proper sanitization and disinfection of your office will help to prevent the spread of germs in your office. However, these jobs can be time-consuming and difficult to tackle on top of your other responsibilities. Keeping up with them are much simpler when you hire professionals in office cleaning in Commerce, CA. Our team fully understands the proper cleaning techniques, has the right equipment, and is reliable to stay on your schedule.
Work to Improve Your Employees' Mental Health
Though improving the physical health of your workers should be your main priority; but, you must also be concerned about your employees' mental health. Offer them flexible working hours and assign them jobs they can handle. Don't overburden them, as this will disturb them physically and mentally, and they will not be able to do the job excellently.
Motivating your workers to stay healthy in the office is the key to the success of your office. The reason is simple; a healthy worker can do the assigned job efficiently. Therefore, you must motivate your workers to stay healthy, calm, and active by giving them unique health tips.
If you are looking for a professional cleaning company to help keep your office clean and safe, contact S & W Janitorial Services Inc to hear more about our office cleaning in Commerce, CA today.