5 Tips to Keep Your Office Clean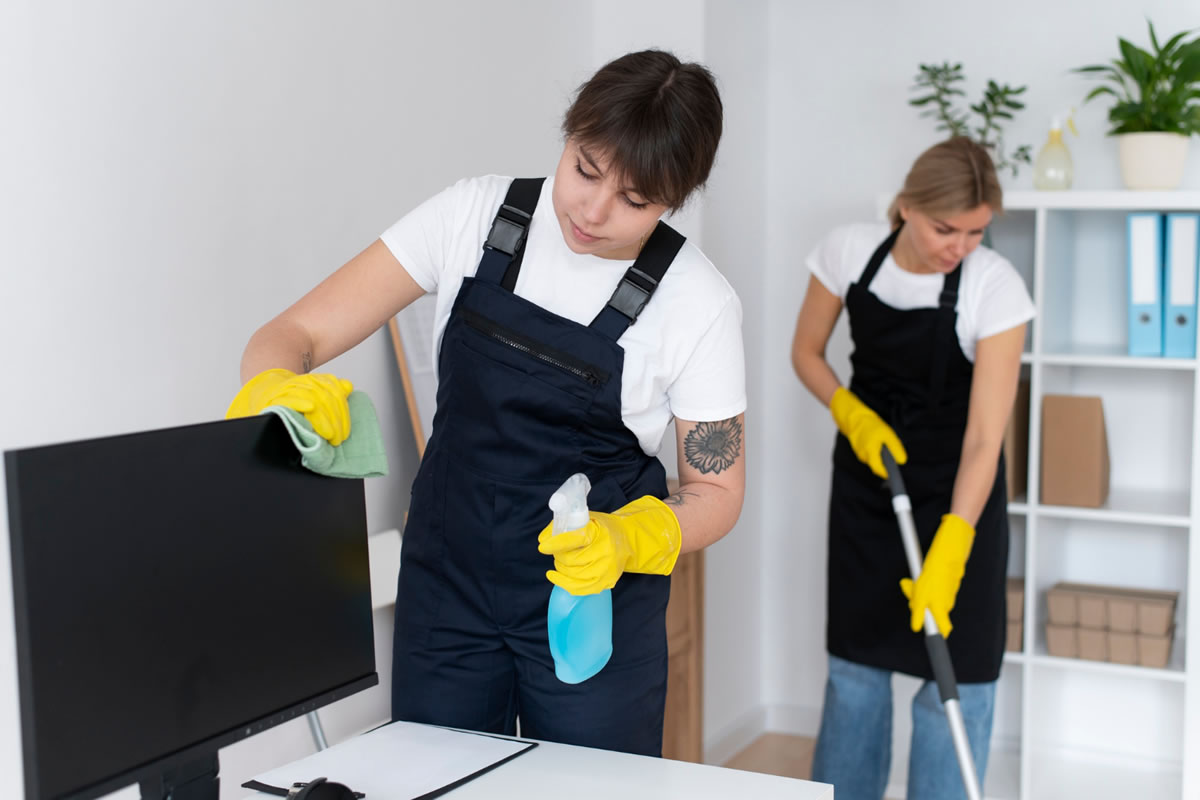 Your employees will love a clean workplace. In fact, they may even expect it. When you take the time and effort to keep your office environment clean and healthy, you show your employees that you value their dedication, efforts, and safety. You can also benefit as an office manager, as you will experience less employee turnover, more employee satisfaction, and just overall positive work culture. With upgraded office cleaning in Commerce, CA, you can keep your office clean all the time. These are a few tips for office cleaning.
Stock Cleaning Supplies
Take the time to designate a particular area or closet to storing cleaning supplies. When you have cleaning supplies readily available in your office, you can take care of messes as they occur. You can also make it much simpler to perform daily cleaning tasks or encourage employees to take care of their own spaces. Buy cleaning supplies in bulk to save money, and then you'll always have the supplies you need to keep your facility in great condition.
Increase Storage Solutions
Without the proper storage solutions in place, you may have a cluttered mess of office space. Instead of keeping things disorganized, consider implementing storage solutions. Add storage shelves to the desk areas, and consider constructing additional closets for supplies, like printer paper, file folders, and more. Taking the time to implement storage solutions can not only save you from clutter, but it can also improve productivity at work.
Manage Cords
Offices are full of electronics that can lead to a mess of cables and cords. Consider ways to implement electrical safety tips into the workplace and also hide the cords from view. This will create a more attractive appearance in the office, and it can prevent hazards as well. Purchase surge protectors and desks that work well with hiding cables.
Hire Cleaners
Instead of assigning your employees to perform your work tasks, you should consider outsourcing these jobs. Professional cleaners can perform the job properly, safely, and efficiently so that you do not have to worry about the condition of your office. Keeping your employees happy may involve taking extra steps to hire cleaners to perform these jobs.
Disinfect Frequently
High touch surfaces should be disinfected on a regular basis. In fact, these surfaces should actually be cleaned multiple times throughout the day. When you have lobby spaces, shared work areas, conference rooms, kitchens, elevators, or restrooms in your office, you need to spend extra time cleaning these areas. Since they are typically highly trafficked, they will often get dirtier and spread germs quicker than other spaces.
By following these tips, you can keep your office clean all the time. When you are looking to outsource your office cleaning in Commerce, CA, trust S & W Janitorial Services Inc with all of your needs.