5 Reasons to Keep Your Fitness Center Clean This Winter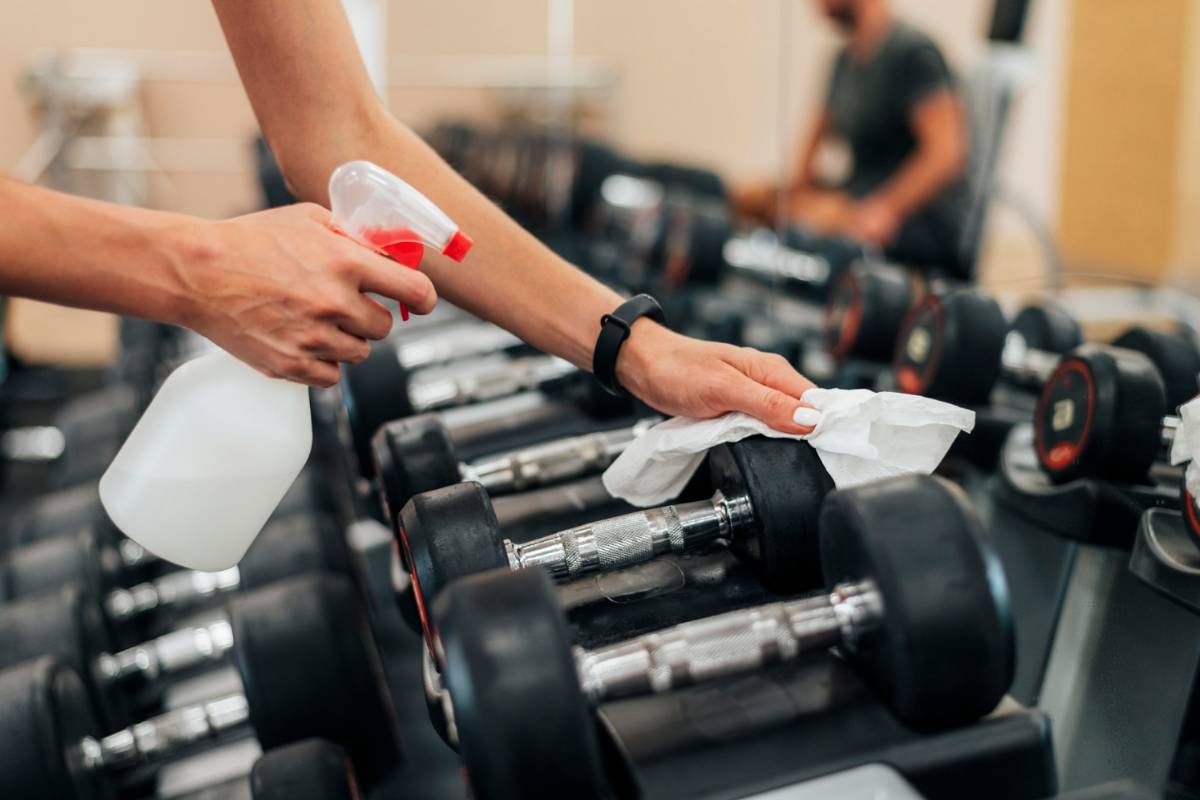 When people go to the fitness center, they expect to burn calories and improve their health and fitness. But your fitness center needs to be hygienic; otherwise, they will leave it. To provide a clean environment for your customers and improve the member experience. Fitness centers are often large facilities with many different areas for working out all of the muscle groups. All of these areas need to be kept clean, including the exercise space, changing rooms, locker rooms, and more.
In the winter months, it is important to take extra care of your fitness center, keeping it clean and sanitized to ensure the health and safety of the customers. As a professional janitorial service in Los Angeles, we work with many fitness centers to maintain their facilities all year round. There are some reasons your fitness center's cleanliness is important in winter.
Promote Health and Safety
As you know, winter months are the season for colds and flu, so the Fitness Center cleaning is important in the winter because it reduces the germs and bacteria. Keep your fitness club clean, reduce the risk of illness, and keep your staff members and customers healthy. The risk of accidents in the dirty Fitness Center increases if you don't regularly clean your center. You are cleaning your fitness center and reducing the chance of safety hazards for your members.
Maintain Your Equipment
Regular cleaning and maintenance of the equipment are essential for its smooth functionality. A workout with dirty equipment breaks down sooner, makes costly repairs, and is awkward for the member. So, keep your costly equipment clean and enhance the life of your equipment.
Increase Member Satisfaction
Regular cleaning increases customer satisfaction because people feel more comfortable exercising in a clean environment. The clean and well-maintained fitness center gives a professional look that attracts more members and improves your reputation. But if your fitness center is dirty and poorly maintained, the members can't use it, which leads to a decrease in customer satisfaction and the loss of business.
Save Money
The regular cleaning and maintenance of equipment of your fitness center's equipment helps reduce the repair and replacement cost of equipment. By cleaning, you can reduce the maintenance cost and increase your revenue.
Professional Appearance
A clean and well-maintained center improve your reputation. On the other hand, dirty fitness centers reduce your members and give negative impressions of the business. In the winter season, people stay at home and turn on the fitness center for their fitness; providing a clean and well-maintained environment and attracting more members leads to enhanced revenue.
There are many reasons to keep your fitness center clean this winter because a dirty gym may tarnish your brand and reputation. Moreover, it will only attract new members when your equipment is clean and may cause severe injuries if someone falls or slips from a wet or oily surface.
If you are looking for a quality janitorial service in Los Angeles to help maintain and clean your facility, contact S & W Janitorial Services Inc to hear more today.