5 Reasons a Clean Office is Essential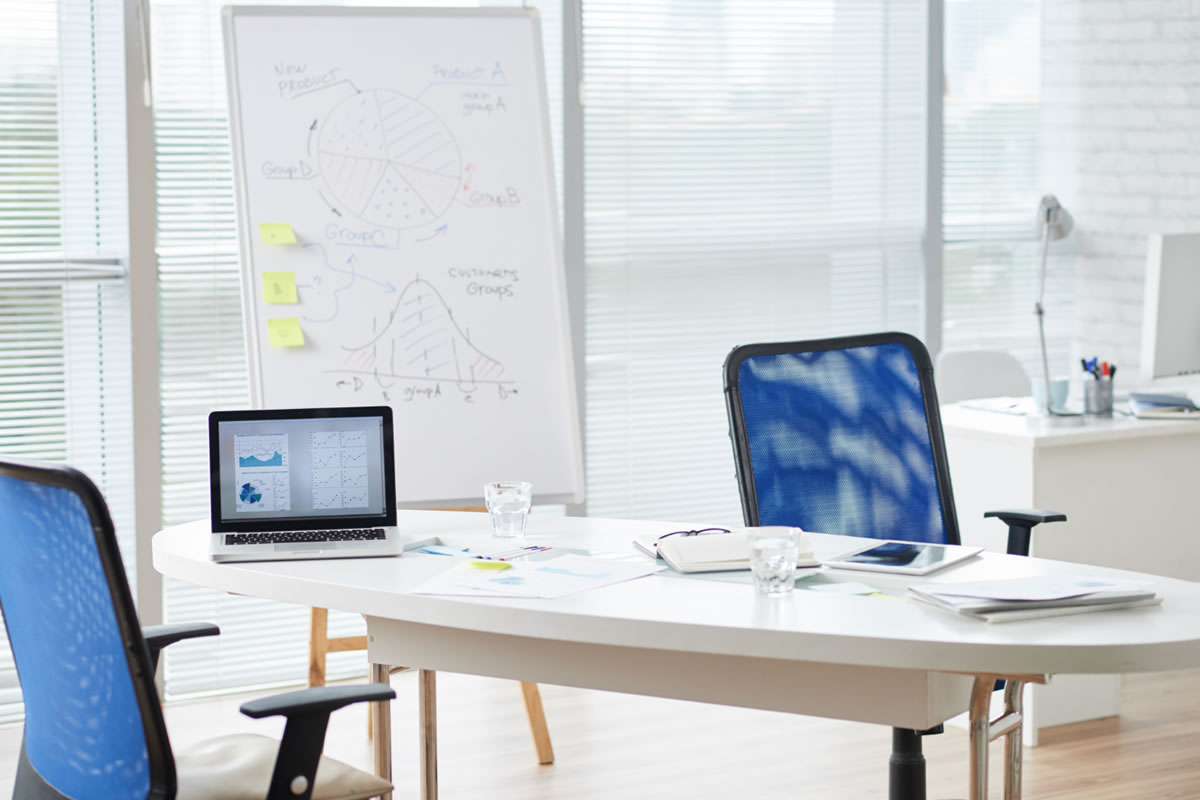 In workplaces, office hygiene is a common topic of discussion, and it is becoming more common to discuss office cleaning procedures in the modern world. This is because it can be a source of heated arguments or constructive criticism. While there is no doubt that keeping your office space clean is essential for employees, it is also vital for the health and safety of any visitors to your office. Our experts on janitorial service in Los Angeles offer the following reasons you should always strive to keep your office clean.
First impressions matter.
Your office's impression to potential customers and clients is an essential aspect of your business relationships. Your office's overall look will determine how partners, customers, and clients view your company and brand. Whether you're an employee or a business owner, the appearance of your office can often determine whether customers decide to continue doing business with your company. A clean office is an odorless office. You will provide visitors with a great first impression if you avoid having terrible smells around your office space. Conversely, if your office smells unclean, it can create a bad image for clients, visitors, and partners and reduce the amount of business people do with you. Having clean office spaces reflects the overall values of your business or brand and suggests that you value your image and are disciplined.
A clean office is a healthy office.
You and your employees spend many hours in your office spaces. Because of this, you are particularly susceptible to any consequences of keeping a dirty office space like mildew or mold buildup in certain areas because of bacteria or humidity. The side effects of these problems can include:
Inflammation
Eczema breakouts
Asthma attacks
Watery eyes
Rashes
Keeping your office clean can help you to avoid these common health problems. It will also help you to prevent cross-contamination during cold and flu season. Keeping your office clean ensures that you can easily eliminate any bacteria responsible for cross-contamination. In addition, such actions will improve employee productivity because workers are less likely to become sick and take time off.
Stress-free is the way to be.
Dirty office space can cause feelings of stress for clients and employees and indicate an unorganized office where you can readily lose paperwork and files. Likewise, your office's atmosphere can cause stress if it is too dirty or cluttered. This is because many distractions are present in an office that has things like unorganized paperwork or food crumbs lying around.
Send pests packing.
Pest prevention is an essential benefit of a clean office. Office spaces that aren't regularly cleaned can have insect and pest problems. This is often because dirt and food crumbs will collect and contribute to Termite and conch roach infestation. The presence of pests can negatively impact the overall well-being of your employees and visitors. Your office's structure can also be negatively affected by termites or insects because they will eat away at your building's foundation. Pests can also damage your business's assets, like servers and computers. Considering the repair cost required when these elements are not working correctly, it is crucial to avoid these problems by keeping your office clean and tidy.
Breathe easy.
Your office's air quality is affected by its cleanliness. If you fail to keep your office clean, the buildup of dirt and grime on floors and surfaces can cause issues for people with respiratory problems like asthma. Carpets can also be a source of dust and bacteria. Over time, particles and spores can be released from your carpeting and inhaled by visitors to your office space. Keeping your office clean provides better air quality and eliminates the risk of irritation due to contaminants. The way your office looks says a lot about you and your business. For example, when your office is dirty, you are likely to experience various complications associated with having a smelly or unappealing workspace. Conversely, you will benefit from enhanced productivity and improved health by providing a clean office for your customers, clients, and employees.
These are just a few of the reasons that a clean office matters. Contact us today if you need janitorial service in Los Angeles.