4 Types of Businesses That our Janitorial Services Serve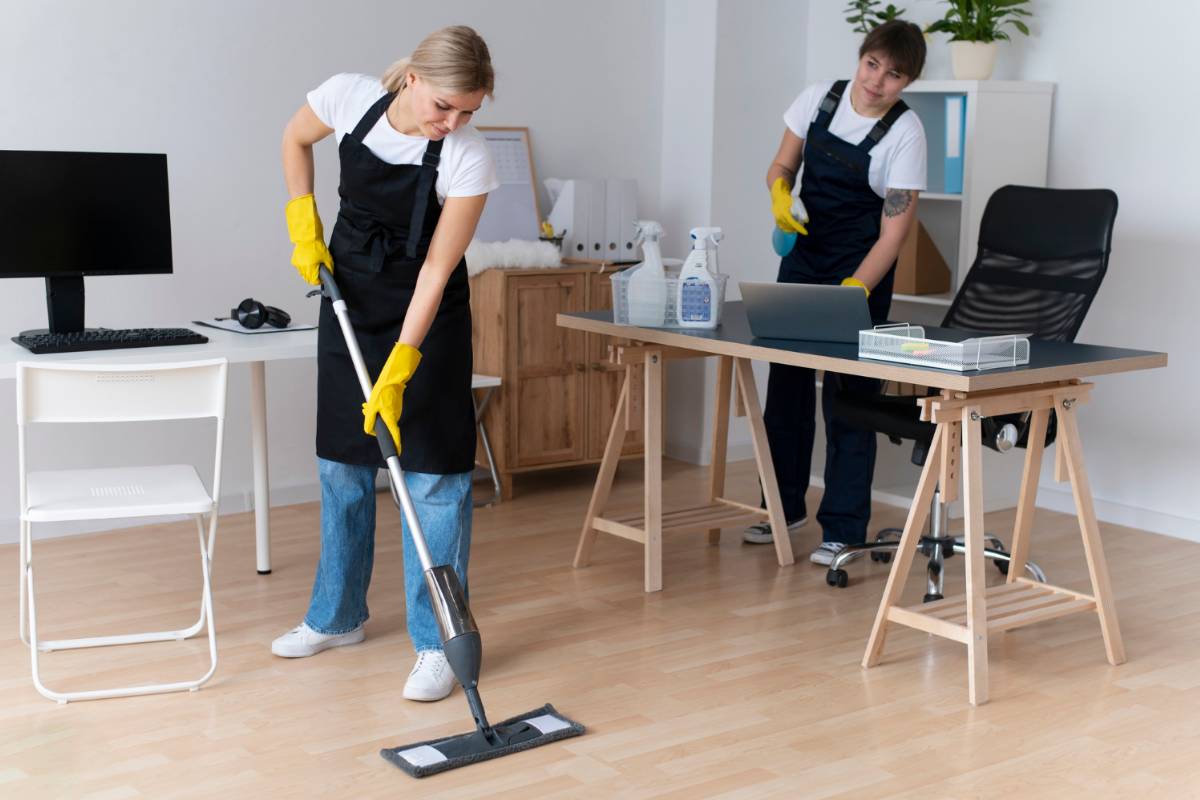 Professional cleaning services can benefit your business in many ways. It can not only boost the appearance and safety of your facility, but it can also leave customers with a great first impression and keep them returning for more. When you keep your facility safe and healthy, you also encourage a positive work environment that shows value to your employees. As a janitorial service in Los Angeles, we work with many types of businesses to ensure their cleaning needs are fully satisfied. These are a few of the types of businesses we serve.
Medical Facilities
Doctors' offices, private practices, hospitals, and lab facilities are just a few of the many types of medical businesses that we serve. When your patients walk into your building, you want them to be greeted with a clean, sanitized lobby, waiting room, and exam rooms. Because these buildings are often large and subdivided, you will want to upgrade your cleaning practices to promote hygiene, safety, and health by trusting the pros with everything from sanitizing surfaces to waxing floors.
Retail Stores
Retail stores need to take extra steps to keep customers interested in their business. This involves offering wonderful customer service and also keeping up with the curb appeal and appearance of the store itself. Because this can take a lot of effort, especially if you operate a busy store, you will want to trust a cleaning company to tackle all of these needs. We can perform everything from window washing to restroom cleaning to ensure your retail location stays in tip top shape.
Office Buildings
Office buildings are often hosts to illnesses. When many people work in a tight space, it is easy to spread illnesses and germs. To combat these challenges, you will want to upgrade your cleaning practices and create a routine sanitizing schedule. Instead of assigning the cleaning tasks to your employees, who may not understand how to properly disinfect or sanitize, you should trust a professional service. We can keep bathrooms updated, perform daily porter services, and do any other cleaning to keep your office functional and healthy.
Schools
Schools are also breeding grounds for many diseases. Children spend their days hunched over a desk surrounded by 20 or more other children, and this can create an environment that dirties quickly and is difficult to maintain. When you trust a professional janitorial service, you can keep your schools as clean as possible. You can tend to any bathroom messes or accidents that can occur in schools, like sicknesses or cafeteria spills. Teachers have enough going on, so you may want to find ways to outsource your cleaning needs.
These are just a few of the many types of businesses that we serve. When you own a business that needs some extra cleaning or just routine cleaning services, trust our janitorial service in Los Angeles. Contact S & W Janitorial Services to get on our schedule today.