4 Great Reasons to Hire a Cleaning Company for Your Fitness Center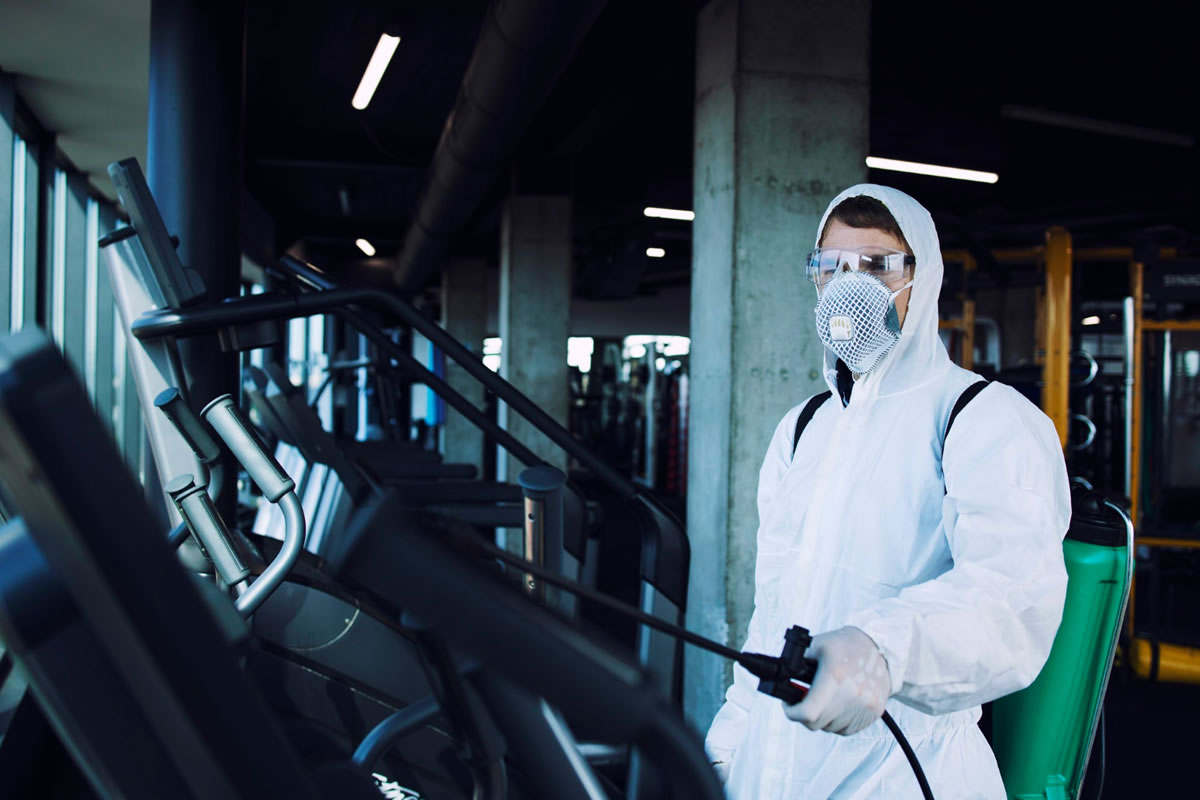 Maintaining a fitness center requires constant attention and awareness to hygienic and safe practices. When you take the time to thoroughly clean and maintain your gym, your guests will take notice, and they will be more likely to return and tell their friends. By hiring a professional cleaning service, you can keep up with all the fitness center cleaning demands without any hassle. These are a few reasons why you should hire a cleaning company for your fitness center.
Quick, Reliable Cleaning Services
Cleaning professionals follow a rigid schedule that maintains all your gym surfaces, equipment, and materials in a safe and timely manner. Unlike in-house cleaning, your company will come in and tackle all the cleaning responsibilities at one time so that you know your facility is completely clean and safe. You work with your janitorial service in Commerce, CA to create a cleaning schedule and assign tasks that are customized to your needs. Their competency and experience ensure that top cleaning procedures are being used for your facility.
Increases Customer Retention
By increasing the amount of cleaning that occurs in your gym, you show your customers that you value their safety and the cleanliness of your environment. Without properly keeping up with your cleaning, your customers will start to notice messes, dust, or dirt in your facilities, and this can cause them to take their business elsewhere. To keep customers happy and coming back for more, you want to have an exceptionally clean facility.
Sanitizes Gym Equipment
Fitness centers are also breeding grounds for germs and bacteria. Gyms have equipment that is touched and utilized by many people in just one hour, which increases the amount of germ exposure each handle, knob, and weight have. Because every piece of equipment is a high-touch surface, you need to upgrade your sanitizing practices. When you hire a professional, you ensure that the right cleaning solutions are used on the right equipment and that they are kept clean and safe for your customers.
Keep Your Gym Safe
People want to trust that their gyms are kept clean and properly sanitized to keep them safe. To prevent the spread of illnesses and germs, you need to keep all your equipment, restrooms, and other amenities clean and sanitized properly each and every day. In fact, you should be cleaning these areas multiple times a day if you have a highly trafficked gym. When you keep your gym safe, people will take notice and feel comfortable returning for their next workout.
These are just a few of the benefits of hiring a professional cleaning company for your fitness center needs. When you are looking for a quality janitorial service in Commerce, CA, trust S & W Janitorial Services Inc. to hear how we can help you keep your gym in tip-top shape. Contact us to hear about our cleaning services today.