4 Benefits of Hiring a Janitorial Service in Commerce, CA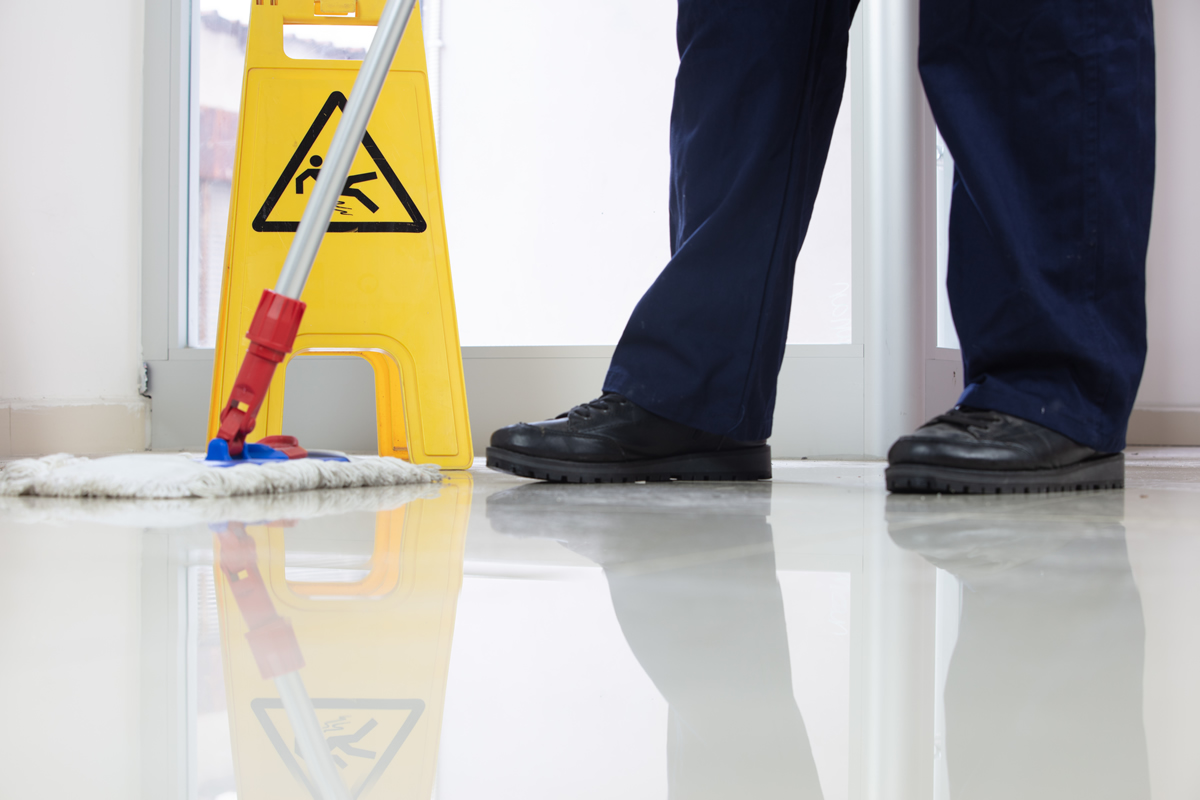 Janitorial work is meaningful, not menial. Unfortunately, not all businesses can spare employees to handle deeper cleanup tasks during the workweek. There is usually only enough time in the workweek to take care of assigned tasks. However, keeping your business clean can benefit you in many ways. Our experts explain the following benefits of hiring a janitorial service to care for some or all of your business cleaning needs.
Peace of mind
Studies show that people are influenced by the physical environment they work in. Peace of mind improves productivity. When you hire a janitorial service, your employees can focus on their assigned tasks without the extra stress of keeping the office clean. Your cleaning service will clean your office to the highest standards possible, taking the pressure off your staff and reducing the risk that they will get injured on the job doing tasks they were not trained to do. Keep in mind that your team will still need to be courteous and clean up after themselves where they can, making your office a better environment for you, your customers, your staff, and your new cleaning crew.
Added storage space
You can repurpose the area if you have closet space for cleaning supplies and equipment. Janitorial services come equipped with everything needed to get the job done right. Organize your cleaning storage and use it for something more beneficial to your business. You can rid yourself of filthy rags, dusty brooms, mop buckets, and smelly mops. Janitorial services have top-of-the-line equipment and cleaning solutions to clean your space better than an average cleaning service.
Save money and time
While hiring a janitorial service will be an added expense, it is well worth the investment. You will not need to hire employees to care for the office, saving your business costs on salary and benefits. Your employees will be thrilled with how clean and inviting your office space becomes with professional janitors. Employees will not have to take time out of their schedules to clean, meaning increased office productivity and increased profits. The clean environment will help retain staff, leading to fewer costs in training new employees. You will also save money on future replacements and repairs, like carpeting, because a janitorial service will clean out dirt and stains that most people cannot manage.
Healthier office space
A janitorial service will help eliminate bacteria and germs, helping to reduce employee sick days and saving you money on medical insurance premiums and time lost. These services will also improve air quality and decrease allergens in your business. Janitors are equipped with the proper tools to eliminate allergens, bacteria, and germs that you likely could not stop on your own, leading to a healthier, happier office setting for everyone involved.
These are just some of the benefits of hiring a janitorial service in Commerce, CA. Contact us today about the services we offer and how we can make your business better. We have the experience and expertise to get the job done right!