Why You Should Hire Professional Cleaners for Your Shopping Mall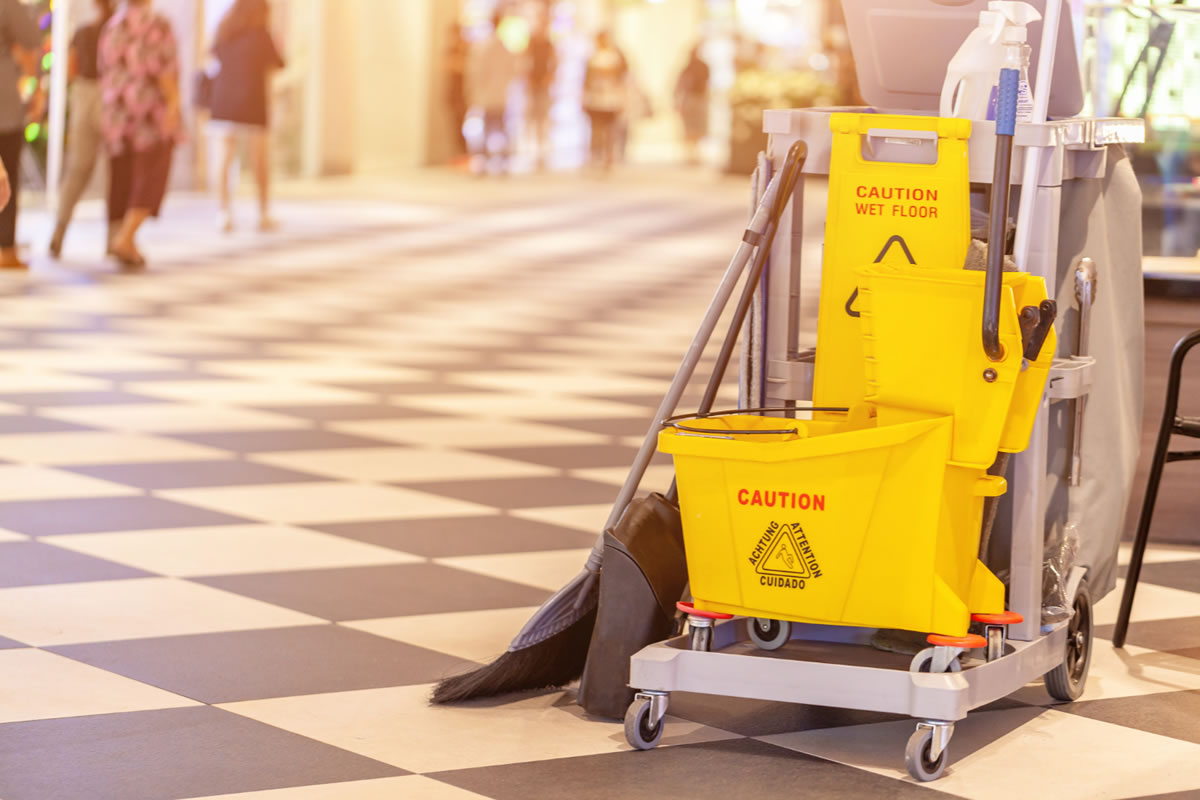 Are you concerned with the cleanliness and sanitizing practices at your retail center? Do you have a thorough cleaning plan to keep your guests safe when they are shopping at your mall? Sure, you can hire employees and train them proper cleaning habits. You can easily pay someone minimum wage to cover the basic sweeping and mopping of your facility. However, you have to ask yourself, is that really the best for business? Yeah, that employee may be reliable and responsible, but it doesn't mean they are the best for the job. Our janitorial service in Los Angeles, on the other hand, is the best for the job. There are many great reasons why you should invest in commercial cleaning companies to keep your shopping mall much cleaner and safer for your guests on an everyday basis.
We Have the Right Tools
Professional cleaners come equipped with tools and cleaning supplies that you will not find in your broom closet. Their equipment is all sanitized, and they always take safety precautions and sanitation techniques that make your environment as clean as possible. Sanitizing is very important in the midst of the COVID-19 pandemic. It is important to invest into actual cleaning services for the safety of your employees, customers, visitors, and yourself.
We are Reliable
You will find a stronger sense of reliability with a professional cleaner for your shopping mall. While it is possible to rely on an in-house employee trained to do the cleaning, you can rely on a professional cleaner to show up and do the job on a higher level of effort. When it comes down to it, that 19 year old doesn't want to change trash bags or clean toilets. However, someone who has dedicated themselves to the profession of sanitation and cleanliness is more likely to produce quality results and really get the job done right each time.
We Make It Easy for You
While you may see it to be a minor headache to hire an out-of-house cleaning company to handle the sanitation of your business, but in reality, you are saving yourself a headache. While everyday tasks of running a business prevent you from helping on the floor, your employees have their own tasks that they need to see to. Hiring a professional cleaner for your mall will free up their time and yours while erasing the worry of cleanliness in your facility. Not only that, but a cleaner environment will result in less sick days spent on employees. If they are in healthier environments, they are less likely to get sick. A majority of the week, they are at work. Help keep them healthy with a professional cleaning service.
These are just a few of the main reasons why you will want to trust a professional cleaning company to take care of the cleaning practices at your shopping mall. Your guests will take notice of your clean facilities, and they will be more likely to return for more. If you are looking for a quality janitorial service in Los Angeles, contact us to hear about our range of quality cleaning services today.