Four Mistakes to Avoid When Performing Office Cleaning in Commerce, CA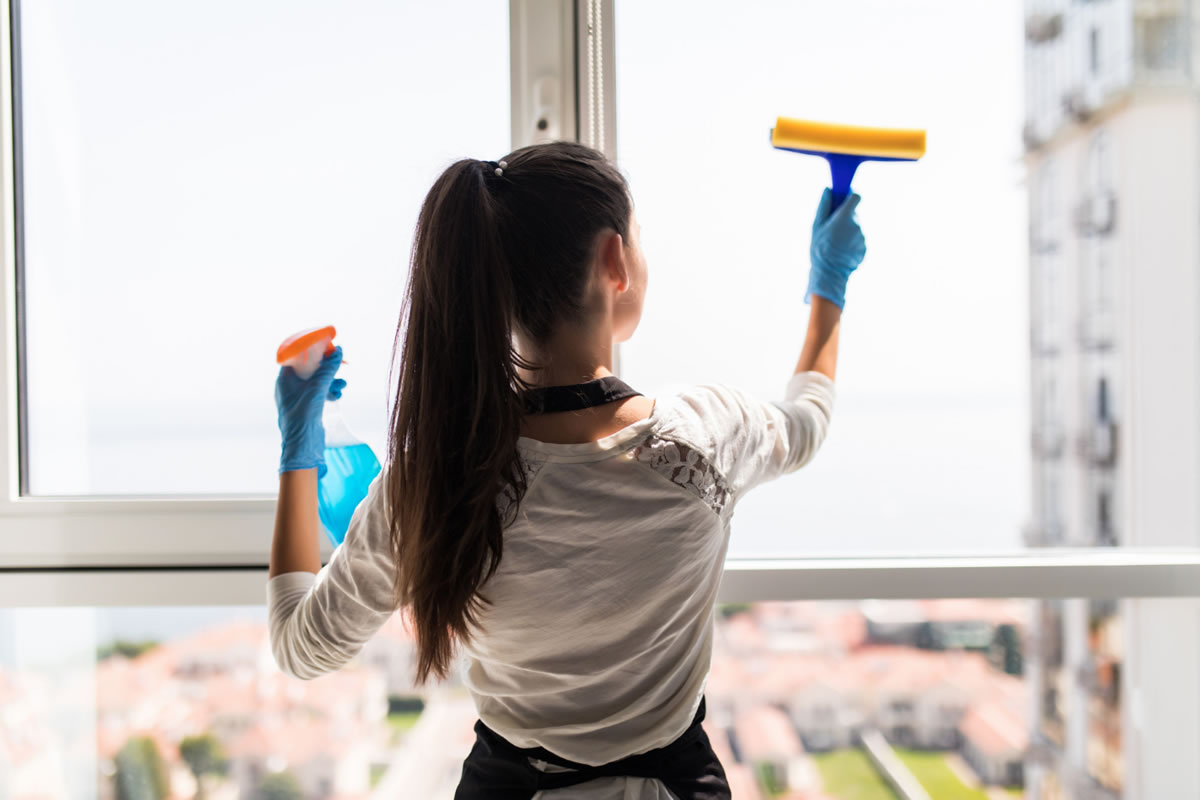 Are you concerned that your office space isn't being fully disinfected, sanitized, or deep cleaned on a daily basis? Do you want to ensure that your work space offers employees and clients a safe and healthy environment each day? Office cleaning in Commerce, CA is more important now than ever before. With people returning back to work in their office spaces, cleaning procedures have enhanced to show our employees and clients that we value their hard work by taking care of their safety and health. However, when we don't change much about the way we clean, we risk improper cleaning. There are a few mistakes to avoid when performing office cleaning.
Spot Cleaning Only
Wiping down your desk with a Lysol wipe or drying the cafeteria sink with a paper towel is not a proper way to fully clean your office. Instead, you should be doing more thorough cleaning practices to ensure that the space is thoroughly and deeply cleaned, sanitized, and disinfected. This includes frequently sanitizing high-touch surfaces, vacuuming to remove dust and pollen, wiping down windows, and using the right cleaning practices and supplies. Avoid spot cleaning only.
Neglecting Specific Areas
It may be easy to forget about cleaning common areas because you may assume that someone else is taking care of these places. However, when everyone has this mindset, it means that the area is never being cleaned. Be sure to take every square inch of your office into account when you are cleaning. Corners, small cracks between office cubbies, bookshelves, and elevator buttons are commonly missed in daily cleaning routines.
Using the Wrong Products
One of the best ways that you can ensure that your surfaces are being truly sanitized and disinfected is to use the right cleaning products. This is also a way to protect your technology, surfaces, and materials. Read the labels to follow proper instructions and ensure that the products you are using will kill the pathogens and germs that you are targeting. Getting a good deal is not the same thing as getting the right products.
Relying on Employees to Clean
By relying on your employees to do the cleaning, you expect them to perform these jobs on top of their other responsibilities. This means that they will likely not get them done after a busy work day or a chaotic work schedule. Instead, consider hiring professionals to take care of your cleaning so that you show your employees how much they are valued. Not only will this provide your office with a boost in morale, but it also ensures that the job gets done right each and every time.
These are just a few of the mistakes you will want to avoid when it comes to cleaning your office building or retail center. By not hiring professionals who are trained to perform thorough office cleaning in Commerce, CA, you may not fully clean your space, which can lead to decreased productivity, rampant illnesses, and discontent employees. Contact the professionals at S & W Janitorial Services to hear about our office cleaning packages today.