Four Great Reasons You Need Professional Office Cleaning in Commerce, CA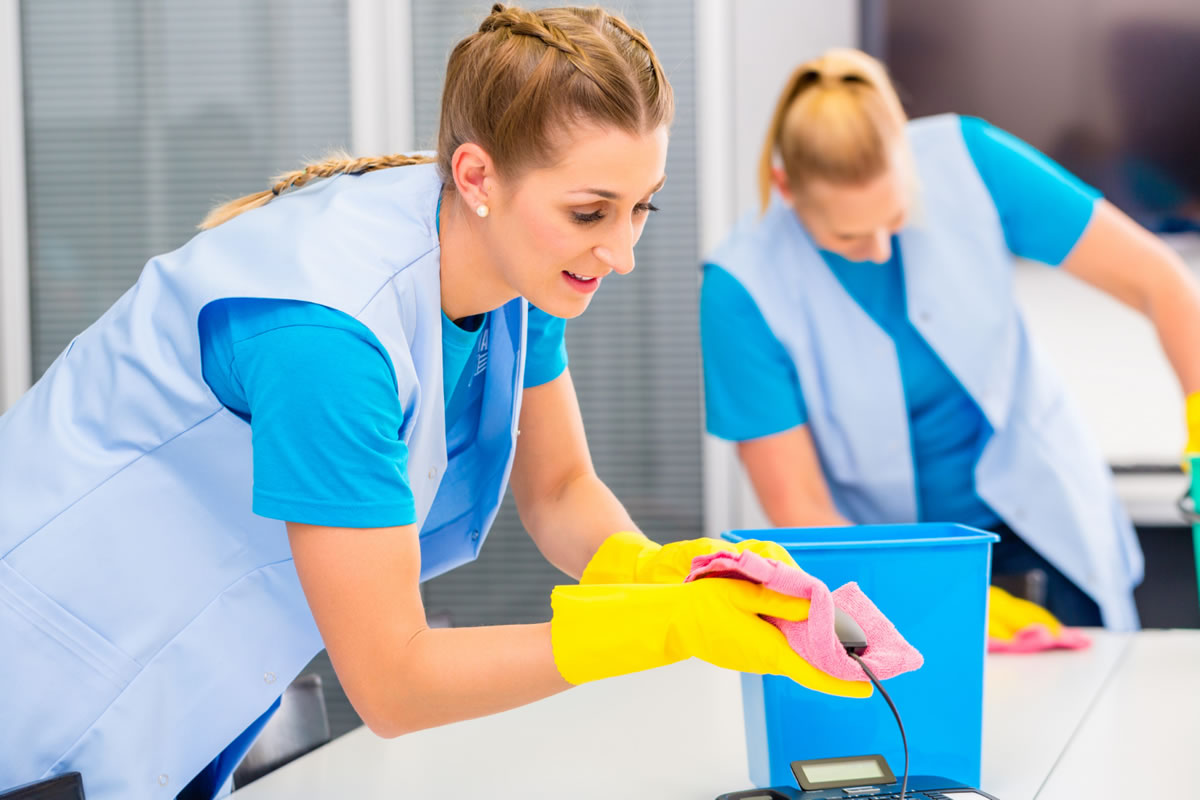 Are you looking for ways to boost employee morale during the continued pandemic? Do you want to improve the cleaning practices in your office to keep your employees safe at work? By taking the extra steps to increase your office cleaning in Commerce, CA, you show your employees that you value their commitment to working during these difficult times. These are a few reasons why you should consider hiring a professional cleaning company to sanitize, clean, and disinfect your office.
We Prevent the Spread of Illness at Work
When you do not properly sanitize or clean your office space, you will allow germs to spread more rapidly throughout the workplace. This means that more employees will get sick, and they will not be able to come into work. During a pandemic, this is an especially serious problem. With COVID-19, the rate of infection is much higher than many other viruses, and the effects are much more serious. To minimize the number of sick days your staff members need to take, keep the space clean and sanitized on a routine basis.
We Help Reduce Employee Stress
Clutter and dirt can make someone overwhelmed or stress when they are at work. If your desk has many piles of papers or you lack disorganization in your workspace, you may struggle to stay focused on your tasks. This is also true for dirty spaces in the office. When employees notice that the community kitchen or bathrooms are disgusting, they may shy away from using these resources. Over time, this can cause stress as they need to figure out other, safer places to take care of their needs.
We Improve Your Employee Morale
When your employees walk into a clean and sanitized workspace, they will feel more valued and appreciated by their employer. This will boost employee morale by making work a place that they feel comfortable and safe. By neglecting the cleaning and care of your facility, you will allow grime, dirt, germs, and clutter to take over, and this can not only cause eyesores, but it can also decrease your employees' desire to come to work.
We Encourage Employee Productivity
To have a more productive workday, you need to keep your facility clean and clutter-free. Polished surfaces, organized bookshelves, and sanitized meeting rooms provide a safe and comfortable environment to perform work, which will promote focus and concentration o the task at hand. When you allow dirt and grime to take over, you create distractions that take away from employee productivity. Eventually this will lead to issues in employee turnover and decreased completion of tasks.
These are just a few of the benefits of hiring a professional company for your office cleaning in Commerce, CA. Taking the extra steps to protect your employees when they enter the workplace is more important now than every before. Contact us to hear about our office cleaning packages and get on our schedule today.