Five Ways to Tell that Your Cleaning Company is Doing Their Job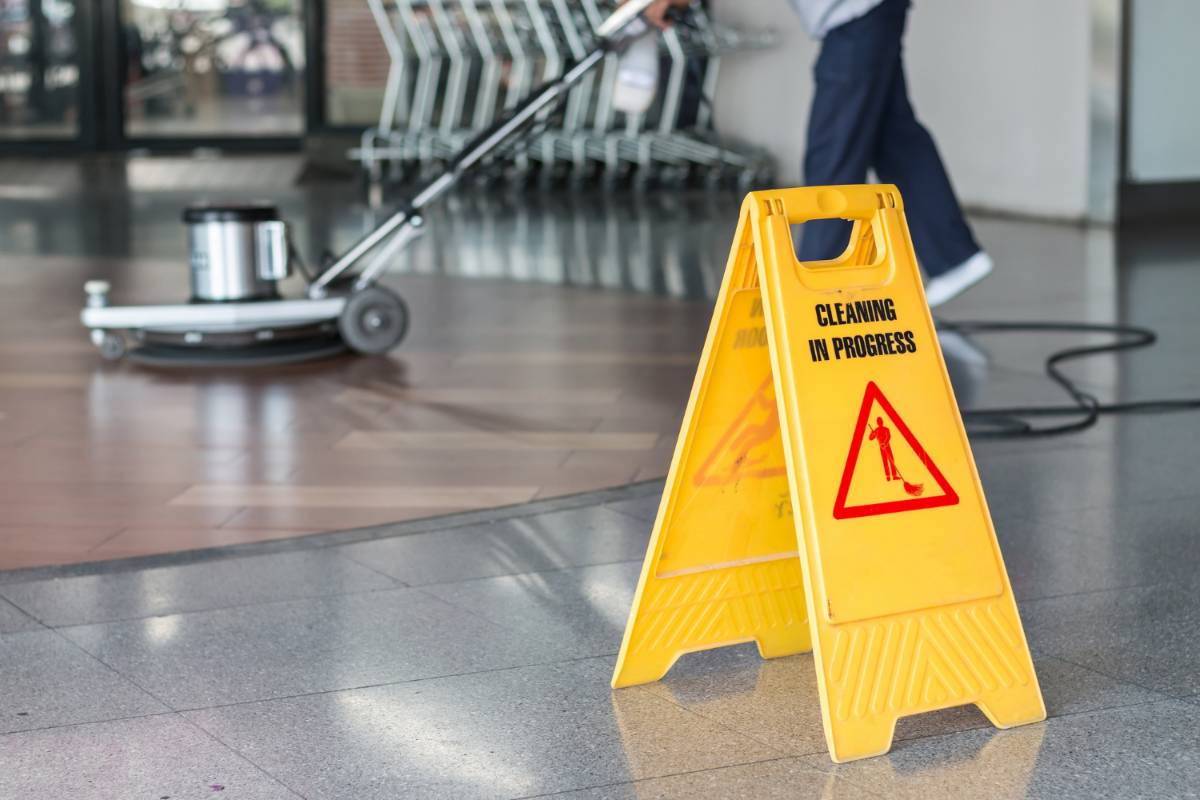 Does your cleaning company come in to clean after hours? Are you wondering whether the cleaning company you've hired is doing their job? When you aren't actually present to watch your cleaning company do the cleaning that you've hired them for, you may want to do a few other things to make sure that they are doing their job. As a company that provides many services, including floor care, bathroom cleaning, janitorial services, and sanitizing in Commerce, CA, we pride ourselves in our responsive and reliable services we provide to office buildings, retail centers, schools, fitness center, and much more. There are a few ways that you can always tell that your cleaning company is doing their job right.
You Can Touch Areas
The first thing you'll want to do is to make sure that they are cleaning high-touch surfaces very well. Touch doorknobs, faucets, stair rails, keyboards, and other frequently touched surfaces to make sure they aren't dusty, stained, or dirty. This is the easiest method to check on the quality of the cleaning company. Keep your eye on the details of the job to ensure that everything looks polished and fresh.
They Have Been Consistent
Have you noticed that everything is kept organized and orderly? Sometimes one of the best ways to tell that your cleaning company is doing their job is when nothing is out of place and nothing looks strange. If you notice chairs aren't pushed in, windows are smudged, or carpets are collecting dust, these are clues that the cleaning company isn't up to par.
They Don't Rush
When your cleaning company performs their job, you want them to take their time and provide attention to detail. This is especially true now, when sanitizing in Commerce, CA is essential to workplace safety and health. If you notice that the cleaning crew's van has been parked outside your office or building for a long period of time, this is a good sign that they are doing exactly what they should be.
You Notice Safety Signs
When your cleaning company is tending to floor care and maintenance, you should know this because they place safety signs around wet or dangerous areas. If you notice "wet floor" or "don't walk" signs, that means they've done their jobs.
They Follow a Schedule
Getting your cleaning company on a schedule is one of the best practices to ensure that they provide quality cleaning services on a routine basis. This will prevent the buildup of dirt, pollutants, contaminants, and germs. Have them complete a chart of their weekly or daily responsibilities so you have a clear understanding and established communication log detailing their cleaning tasks.
These are some of the quick ways that you can tell that your cleaning company is doing their job. When you hire someone to take care of your cleaning tasks, like taking out the trash, vacuuming carpets, mopping floors, and sanitizing in Commerce, CA, you want to trust that they are doing their job. At S & W Janitorial Services, we provide the utmost care to each job we perform. Contact us to hear about our professional cleaning services today.