Five Office Cleaning Mistakes You Need to Avoid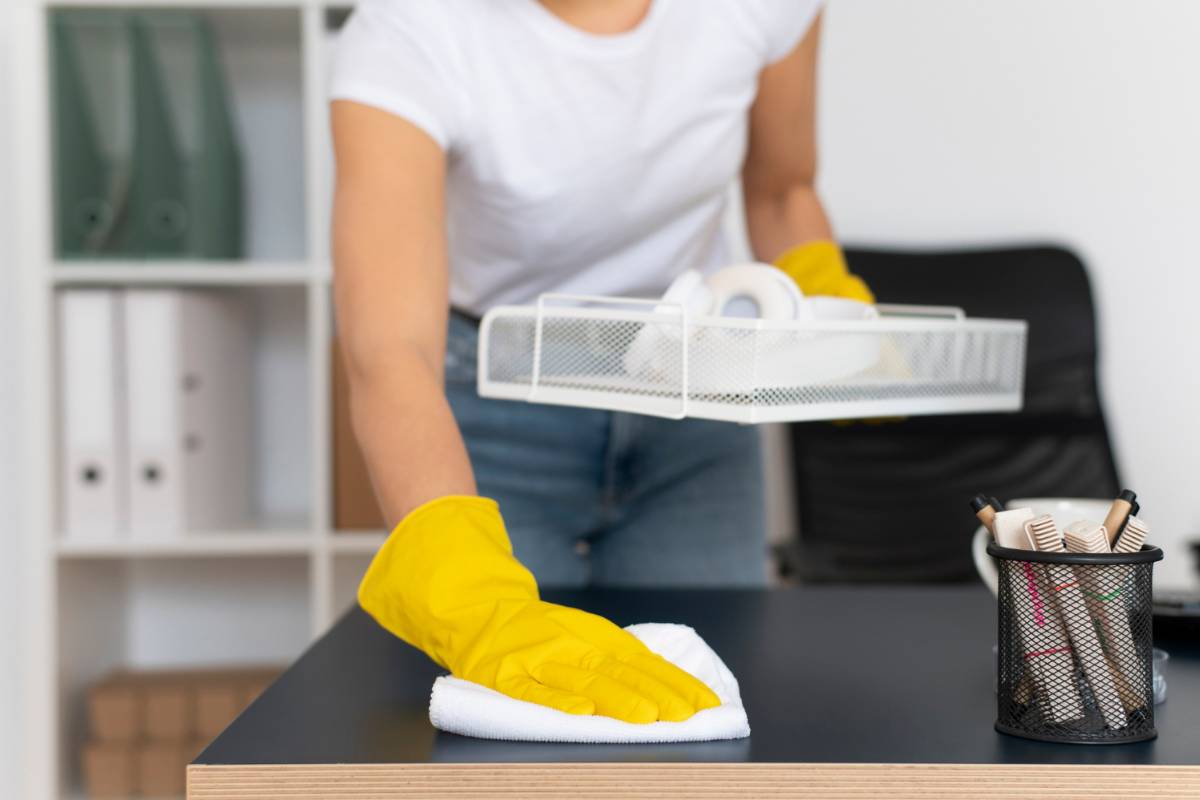 Do you hear your employees complaining about dirty bathrooms? Have you been hearing whispers about overflowing trash cans in the lobby? Keeping your office clean takes extra effort, reminders, and a strict cleaning regimen. Cleaning your office is an important task that should not be neglected, as it can lead to unsafe work conditions and leave a negative impression on anyone that comes through your doors. As a janitorial service in Orlando, we can help you avoid some of the cleaning pitfalls that many offices fall into. These are some of the cleaning mistakes that you need to avoid to make sure you are cleaning your office properly.
Using the Wrong Products
Many offices will buy their cleaning supplies in bulk off a wholesaler's website. While this may be cost-effective, it may not be the best way to get the right cleaning supplies into your office. As a manager, you may not know the specific cleaning supplies required to fully and safely clean your office. As a rule of thumb, you should avoid buying too many commercial cleaning products, as these often carry strong odors for small spaces.
Guessing Which Jobs Need Done
Another mistake that many business managers make when it comes to cleaning is not setting up a schedule or a to-do list. This means that they are going to be guessing which tasks need done based on the state of the office. Avoid this by coming up with a cleaning routine or schedule that works.
Using the Wrong Tools and Equipment
Many offices do not have all the right cleaning supplies and equipment on hand to perform all the necessary tasks. For example, they may have some mops, but they may not have the right floor wax machines for deep cleaning and scuff prevention. Take the time to research the equipment that you need to deep clean and maintain all the surfaces in your office.
Cleaning at the Wrong Time
Cleaning when it is convenient for you or your employees is the wrong approach to cleaning your office. You need to clean when it is best for the office space. For example, you should avoid cleaning first thing in the morning, as the area will only continue to get dirty. Cleaning at the end of the workday is a great idea to remove germs, bacteria, and other contaminants that may only worsen overnight.
Cleaning Too Little
To put it frankly, many offices do not do enough cleaning daily. This leads to a buildup of issues that can cause odors, illness, safety hazards, eyesores, and more issues at your workplace. Even though it may not seem like a money-making responsibility, it is necessary to prioritize cleaning to boost morale, productivity, and profits.
These are a few office cleaning mistakes that you need to avoid to protect your employees and customers. By keeping a clean office, you can boost employee morale and keep your customers safe and happy, which will boost productivity and profits. To make a great impression on everyone, contact our janitorial service in Los Angeles to hear about our range of daily office cleaning services today.