Five Cleaning Tips to Boost Work Productivity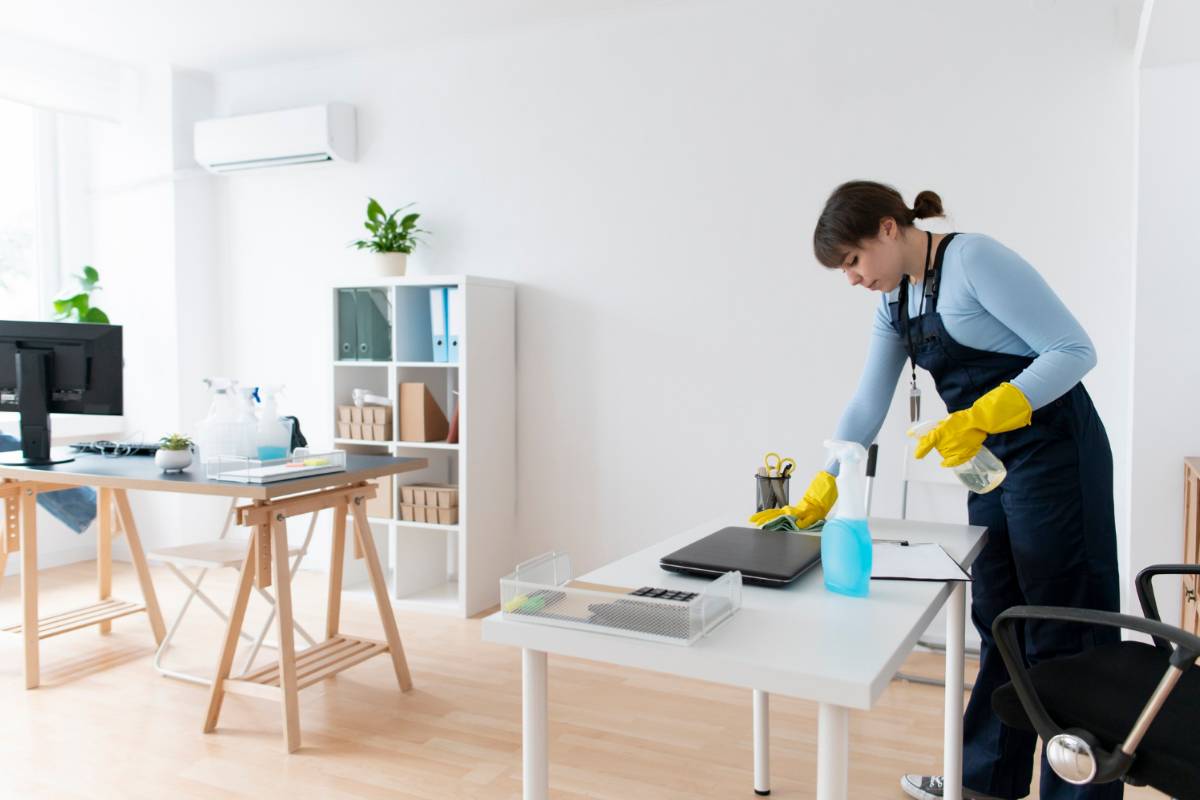 Did you know that a clean workspace also leads to a productive workspace? By taking the time to sanitize, dust, and remove litter from your office space, you will be able to encourage more productive and attention to tasks. This is one of the main reasons why every office or business should hire the professionals for office cleaning in Los Angeles. When you trust the experts, you know that your jobs are getting done right each time.
Remove Odors
When you neglect the smell of your facility, you may not only have a foul-smelling office, but you will also make employees and customers sick when they are here for an extended period of time. If you operate a business that produces a foul-smelling odor, you will want to implement odor control to remove this scent from the environment. Also, if you notice a smell from the bathroom or kitchen area, you will want to tackle this right away.
Clear Your Workspace of Distractions
Every desk and office table should be kept clean and clear. Not only should your office provide organizational materials for each workspace, but you should also keep these areas fully cleaned and sanitized. When you have dust, blemishes, litter, or just dirty workspaces, your employees can become easily distracted. This even includes having dirty windows in the office.
Dust Frequently
Dusting in an office facility is often neglected. Many employers assume that each employee will take care of cleaning their own workspace. Making this assumption leaves you vulnerable to a dirty and dusty workspace that can only worsen over time. Neglecting the dusting tasks will allow dust to accumulate on every desk, table, shelf, ceiling fan, windowsill, and trim. Don't overlook this small step in your cleaning regimen, as it can decrease air quality and produce many eyesores.
Don't Neglect Floor Care
Floor care is also essential in keeping the entire office clean. If you struggle to find time to clean your floors, you may want to hire a cleaning company to take care of this. To maintain the appearance of your facility, you will want to sweep, mop, and wax your floors on a routine basis. Areas that have more traffic, like restrooms or lobby areas, should be mopped every single day.
Take Out the Trash
Taking out the trash every single day is another way to keep the area clean, remove odors from the workplace, and improve the appearance of your area. Each employee can be responsible for emptying their trash contents on a routine basis, or you can have a janitor take care of these tasks to ensure they get done each day.
These are a few everyday cleaning tips that can boost your productivity when you are at work. Instead of worrying about your employees taking care of these daily tasks, it may be time to consider hiring professionals for office cleaning in Los Angeles. Contact S & W Janitorial Services to schedule your first cleaning today.