How to Prevent the Spread of Germs in Office Restrooms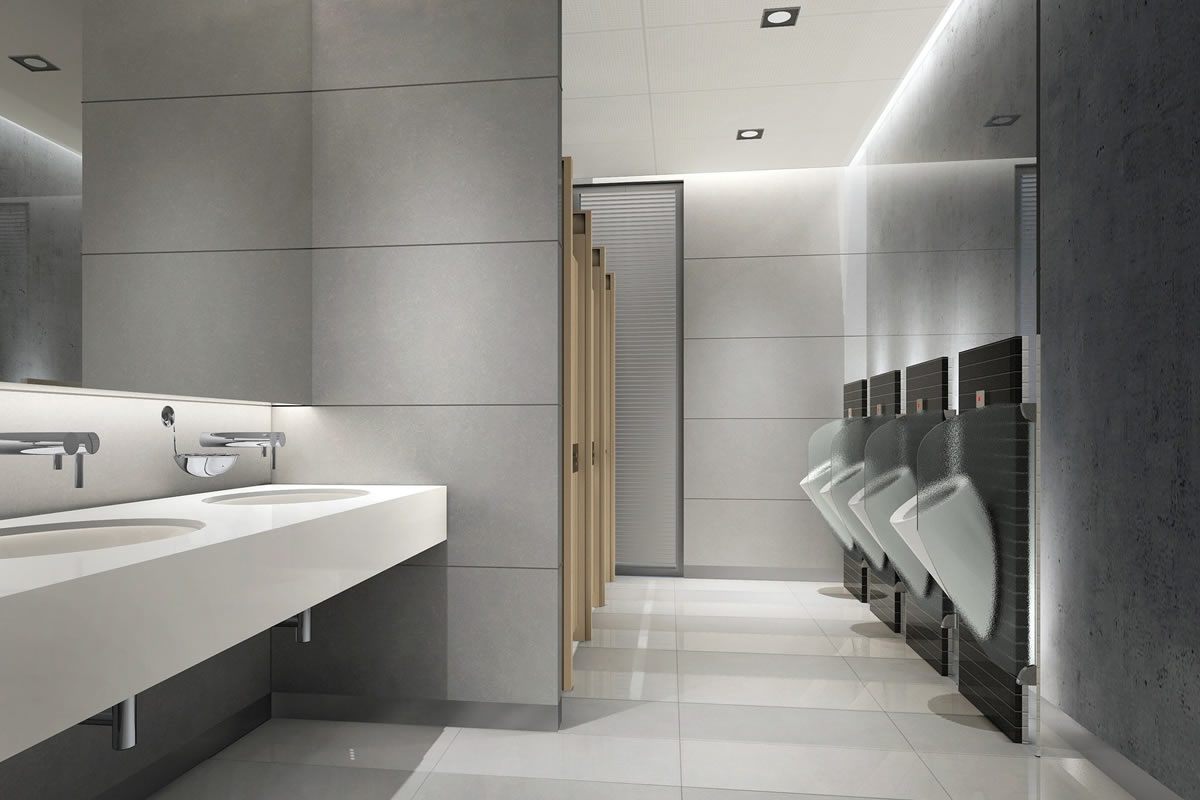 Public restrooms may not be your favorite place in the world, but they are necessary in times of need. Many office buildings, malls, retail stores, gyms, schools, and event venues have public restrooms that need to be kept clean in order to keep sanitary and safe for their guests. By keeping your work bathroom clean with the use of office cleaning in Commerce, CA, you help to prevent the spread of germs and bacteria that can be so easily spread on public bathroom surfaces. There are a few ways you can prevent the spread of germs in your public office restrooms.
Always Wash Your Hands
You hear this everywhere you go. Washing your hands is always the best line of defense against germs and illnesses. This is especially true when you are using the public restroom. Because of the easy spread of germs on bathroom surfaces, it is critical to thoroughly wash your hands after using the restroom. When you are done washing your hands, avoid touching anything else in the bathroom. Exit the bathroom immediately after washing your hands. This will prevent the spread of germs to other areas in the office.
Implement a Daily Cleaning Regimen
Implementing a daily cleaning regimen for your office restroom may seem like a challenging task. Who has the time to routinely clean the restroom with a pile of other responsibilities sitting on your desk? If this is the case, hire quality office cleaning in Commerce, CA. A trusted cleaning company can ensure that your restrooms stay clean throughout the day. They will perform inspections to stock supplies, sanitize surfaces, clean toilets, and mop floors. This way, you won't have to worry about the spread of germs because your cleaning schedule is set in stone.
Use the Right Cleaning Products
Whenever you clean your office restroom, you'll want to use the most effective cleaning products that specifically target restroom surfaces. Sanitizing products that remove bacteria and germs will keep the high touch surfaces clean. Using these repeatedly throughout the day ensures that the bathroom will not be contaminated. Cleaning services will be able to provide you with the most professional, high quality cleaning products to keep your restrooms germ-free.
These are just a few of the ways you can prevent the spread of germs in your workplace restroom. Our office cleaning in Commerce, CA will leave your employees feeling refreshed instead of grossed out after they use your restrooms. This provides them with a good experience and relieves your concerns about spreading illnesses and germs throughout your office. Keeping your office clean and sanitized is the best line of defense against germs. Contact us today to get started on the healthy, clean path your business deserves.