You Never Get a Second Chance to Make a First Impression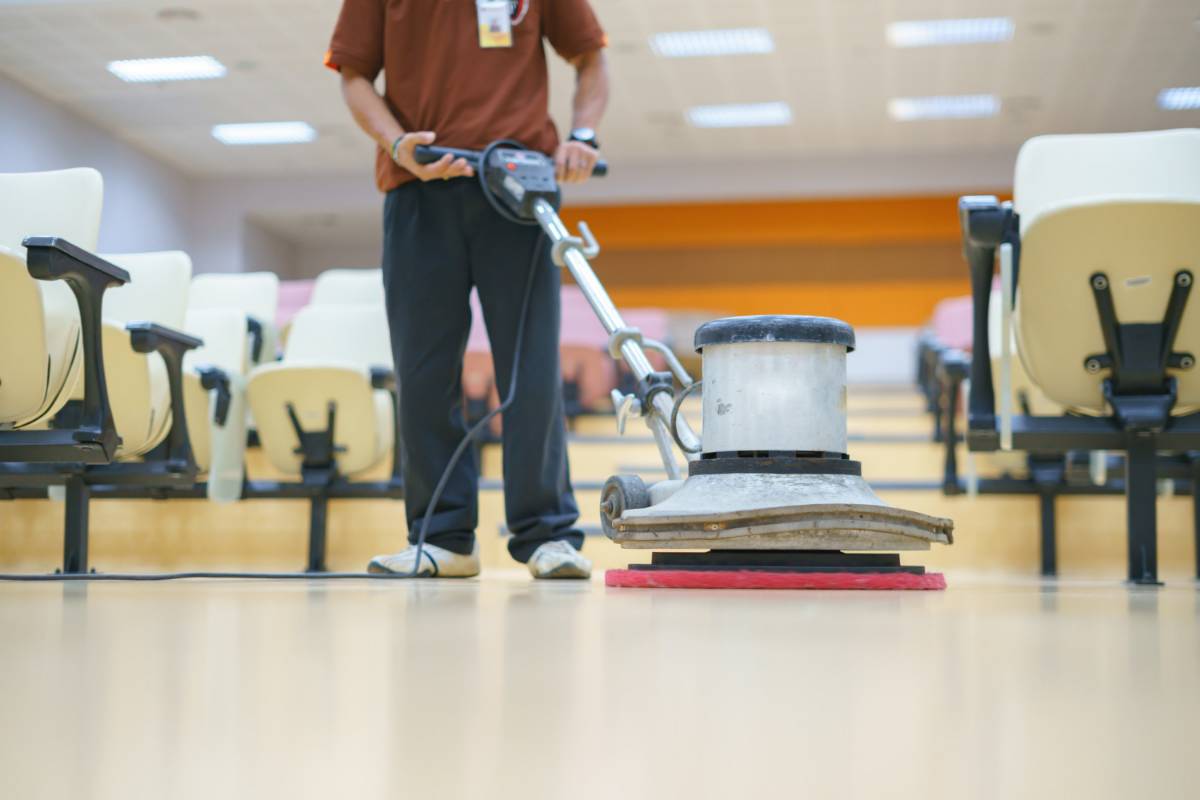 When someone enters your office complex, it is natural to look down to see if there are any obstructions in the way. Therefore, it naturally follows that the first impression visitors get of your office is the floor. Since you never get a second chance to make a first impression, make sure that your floors are beautiful and spotless by following these three procedures regularly.
Strip and Wax
Think about the last time that you entered a beautiful lobby. One thing that your mind probably quickly recalls is how luxurious the floors looked. The first step in making the floors in your office complex look that way is a quality strip and wax. The first step is to remove grime and the old wax with a stripper. Usually, the chemical is put down on the floor with a microfiber mop, but other techniques can be employed. Then, a floor scrubbing machine scrubs the floor. After ensuring that the area has proper air circulation, the worker will then apply more stripper. They will then concentrate on removing the old wax from any trouble spots. Finally, the worker uses at least three coats of wax with each layer being allowed to dry completely before the new one is applied.
Burnishing
While it is essential to strip and wax your floors regularly, burnishing them helps them stay looking luxurious in between wax jobs. A quality burnishing job is not a technique that workers learn overnight, so it is vital to work with an experienced office cleaning in Commerce, CA company to get this job completed well. Many variables can affect how the finished floor looks, including the type of equipment used, the RPMs of the machine, and how well workers cleaned the floor before burnishing. It is especially vital to remove any dirt or grime before beginning, or it can find its way into the wax remaining on your floor.
Floor Scrubbing
While you may need your employees to spot clean your floor occasionally, you need an experienced operator to use a floor scrubbing machine on it regularly. Concrete, vinyl, and tile look exceptionally beautiful after cleaning them they with an auto scrubbing machine. An added advantage of using a floor scrubbing machine as opposed to a mop is that the tool puts down the cleaner and picks it back up in one process. The process significantly reduces the amount of time that your office floors are wet, which can lead to fewer slip-and-fall accidents.
Having clean floors is a great way to impress visitors to your office complex, and they may help raise workers' morale. They are, however, just a start to making a great impression. For an immaculate office that is sure to impress, contact S & W Janitorial Service. They want to be your office cleaning in Commerce CA service.