Why Do I Need to Have My Office Windows Cleaned?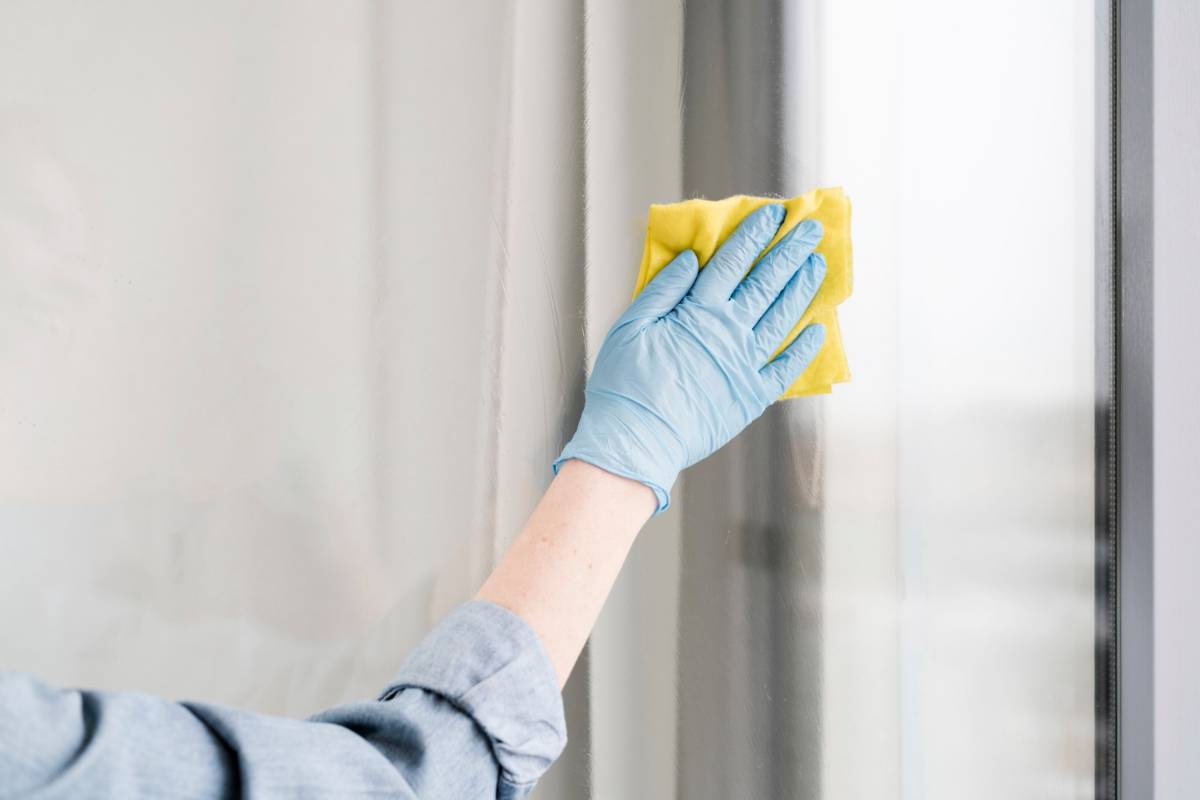 Have you noticed fingerprints, smudges, or dirt appearing on the windows of your business? It might be time to consider a professional window cleaning service to regularly wash your windows. At S & W Janitorial Services, we offer window and office cleaning in Commerce, CA that is guaranteed to keep your office shiny, clean, and sparkling. First impressions are everything, and customers who see dust, grime, fingerprints, and other debris on the windows of your business are likely going to turn around instead of enter your business. For many businesses, window cleaning needs to occur multiple times a year to ensure a high quality, clean, or sterile environment.
Improve Employee Productivity
When your employees look out the window, you do not want them to be distracted by smudges or marks on the windows. This distraction could decrease their productivity at the task at hand, which is the task you are paying them to complete. You want them to be able to clearly see the bright California sunshine. By keeping windows clear and void of imperfections, they will not fixate on any marks and instead quickly return to the task at hand. A cleaner environment also leads to more productivity in the workplace. Without clutter or messes, your employees can focus on the task in front of them. In an office building, it is recommended to clean your windows at least twice a year to retain a glossy, shiny appearance. Other public areas, such as lobbies, may need monthly or bimonthly window cleaning in order to retain its appearance. High trafficked areas need more window cleaning services per year than areas that sit high up or untouched by many.
Enhance Appearance of Your Building
When your customers look into the windows of your business, you want them to be able to see the display inside, or what your business offers. If there are fingerprints, dust, or dirt, your windows are no longer transparent. Blocking a customer's view could deter customers, which would result in a loss of business. This is especially important to retail businesses or commercial businesses that offer every day, walk-in services. With crystal clear windows, your business will alert customers to its cleanliness and enhanced appearance. This will instantly make your services or business attractive, which will help to grow your business in the long run.
Promote a Healthier Environment
Many businesses rely on healthy and sterile environments in order to thrive. To maintain this environment, hospitals and other medical facilities require window cleaning services at least twice a year. Public areas that are highly trafficked will require window cleaning on a monthly basis. When patients walk into clinics or medical buildings, they do not want to see any dirt, grime, dust, or fingerprints, so first impression is everything. Also, cleaner windows can brighten rooms, providing a positive environment that can change a person's mood. This is especially important in businesses that want to promote a positive atmosphere and help to retain the customer's business.
Window cleaning services are a great investment for businesses, because it helps give a glowing, shiny first impression. Customers and clients are likely to return to an area with a crystal clear entry way, and employees are able to work smarter in a cleaner office space. The best reason to get your windows cleaned regularly by a trusted, quality company that offers office cleaning in Commerce, CA is simply because dirty windows stick out. Give your customers a great first impression and call us today to get started with our excellent office cleaning services.