Three Benefits to Having Your Office Floors Waxed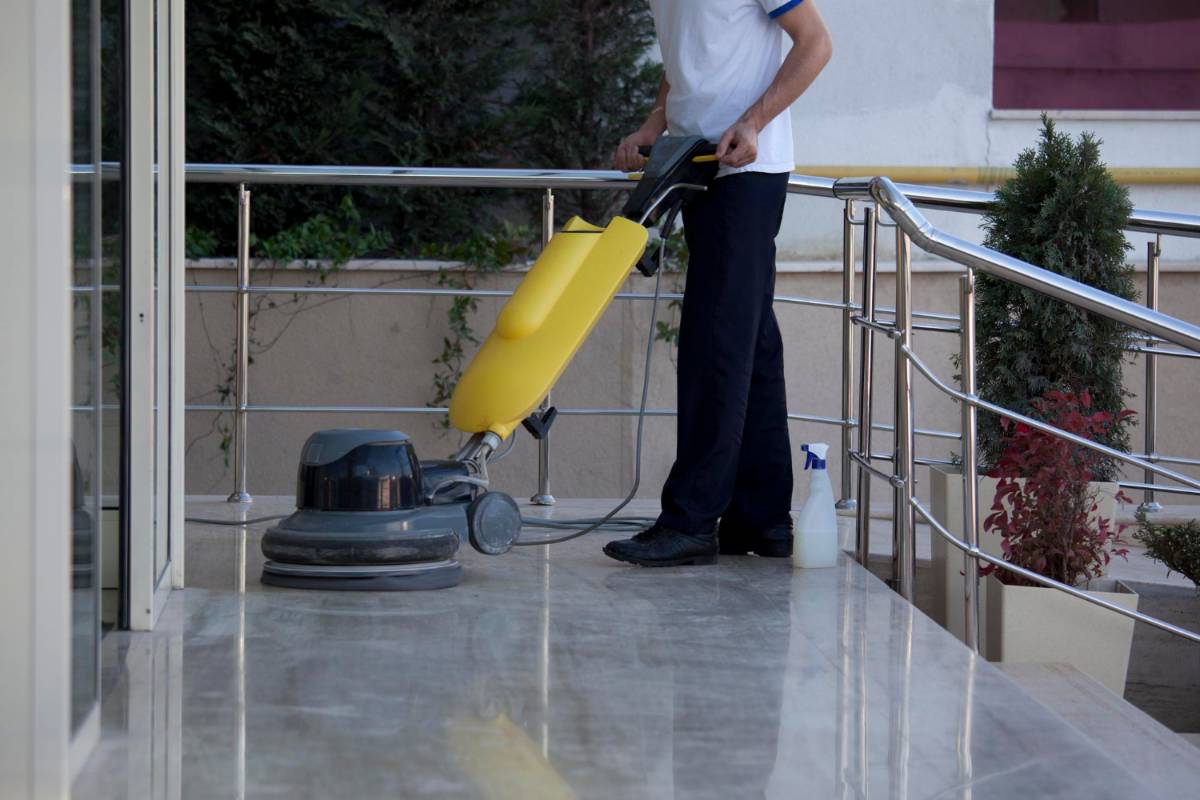 Have you been considering getting your floors waxed but not sure if the service is worth it? As a premiere janitorial service in Commerce, CA, we at S & W Janitorial Services offer a range of office cleaning services to help promote a clean and comfortable work environment, including routine floor waxing. Our popular floor waxing service helps to preserve the floors of your business, protecting it from scratches, marks, nicks, spills, and stains. This service is recommended for many types of flooring, ranging from concrete, ceramic, tile, vinyl, and more. There are three great benefits to having your office floors routinely waxed.
Preserves Floors
Floor waxing coats your flooring with wax, which provides a protective layer that prevents damage. Flooring in busy, high-traffic areas can suffer scratches, dents, and other damage. This can cause them to be worn out quicker and need replaced. Floor waxing will preserve flooring by protecting it from this wear and tear, increasing its longevity. This service will allow you to save money by not having to replace your flooring as frequently.
Adds Safety
Floor waxing also adds safety to those who walk on your floors. It allows floors to maintain their grip and provides traction to the surface, no matter what type of flooring you have. Floor waxing also provides safety against falling even when the floor is wet, because a waxed floor will still retain its grip. This is extremely important to avoid unnecessary falls from customers, which can then have you paying medical bills for any injuries they may suffer.
Gives Professional Appearance
Waxed floors are glossy and shiny in appearance. This is an appealing factor for businesses, because customers often compliment this look. This attractive appearance can help to boost your business and keep customers coming back. Simply put, your floors will be cleaner and look nicer. Floor waxing works to diminish the appearance of grooves, cracks, and faults in the flooring, giving it an overall smooth and sleek look. Regular waxing helps to maintain this appearance. Each time a customer returns, they will continue to compliment your attractive and professional business.
These are three benefits that will help your business stay clean, safe, and attractive. If you are considering a floor waxing service, look no further than S & W Janitorial Services, a top janitorial service in Commerce, CA that ensures high quality cleaning to satisfy our customers. Our success with our floor maintenance and other commercial cleaning services has our customers coming back for more. Contact us today to get your business on a cleaner and healthier path.