Importance of Hiring Professional Janitors for Your Workplace Cleaning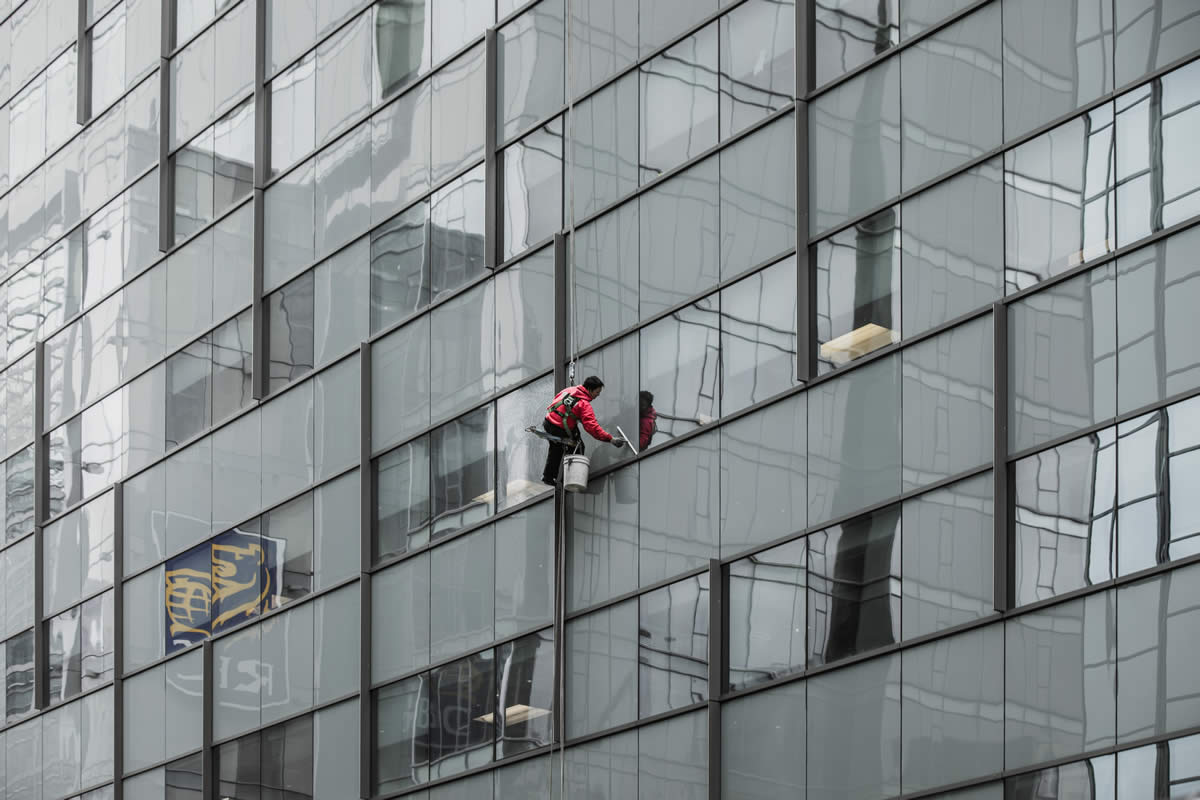 Janitorial services go beyond taking out trash, dusting and vacuuming your office, it is about the health and safety of customers as well as members of staff. Keeping an office clean is not as simple as it seems, your janitors must have the necessary knowledge and skill to offer effective cleaning services. Lack of capable hands to handle your Janitorial cleaning may lead to injuries and accidents to your workers. It will also create unsafe conditions for your customers.
One major cause of accidents during janitorial services is lack of technical knowhow in handling equipment and carrying out cleaning services. Hence, it is important to employ a professional Janitorial service in Commerce CA for your office cleaning.
Here are the major ways by which you reduce risk when you hire professional janitorial service in commerce ca:
Fall prevention
One of the skills that are required for janitorial cleaning include the proper use of ladder, stepstools and scaffolding. This will prevent those involved in janitorial cleaning from falling from height. Apart from that, professional janitorial service in Commerce CA have workers that have been adequately trained on how to use cleaning equipment and how to lift heavy object properly.
Proper handling of chemicals
Some of the products used for cleaning are hazardous and require proper handling. Professional cleaners are equipped with the knowledge of what the chemicals are, how to handle and apply them correctly without causing injury to anyone. Reputable janitorial services in Commerce CA have teams of professionally trained cleaners who know the important things like how long a chemical should stay on a surface for effective disinfection. Apart from that, they know the exact agents to apply on specific surfaces to achieve the best results. Professional cleaners are also trained to recognize chemicals that are hazardous to breathe and their effect in case they come in contact with the eyes or skin.
Trip and Slip Hazards
Another great advantage of hiring the best janitorial services in Commerce CA to clean your workplace is the prevention of accidents due to trip and slip. Janitorial training involves how to keep the area safe from objects that can cause slips and trips for workers and customers. Professional cleaners of the janitorial service in commerce ensure that simple item like trash can are placed at the proper place. Also, they make sure doors and drawers are shut to ensure that no one trips. Wet floor and work in progress signs also help to warn passersby that they should be careful while passing around those areas.
Call LA Janitorial Services for your safe office cleaning services
It is important to have your office cleaning in Commerce CA done by experienced and well-trained janitors. We at LA Janitorial services pride ourselves in having qualified janitors that will help maintain cleanliness and safety at your office. They will also carry out janitorial services without posing a risk to your employees or themselves. Call us today for a free consultation.
LA Janitorial Services is your top choice for professional office cleaning services in Commerce CA. Call us today for all your office cleaning and janitorial services to maintain a clean and hygienic workplace.