Benefits of Hiring a Janitorial Service for Your School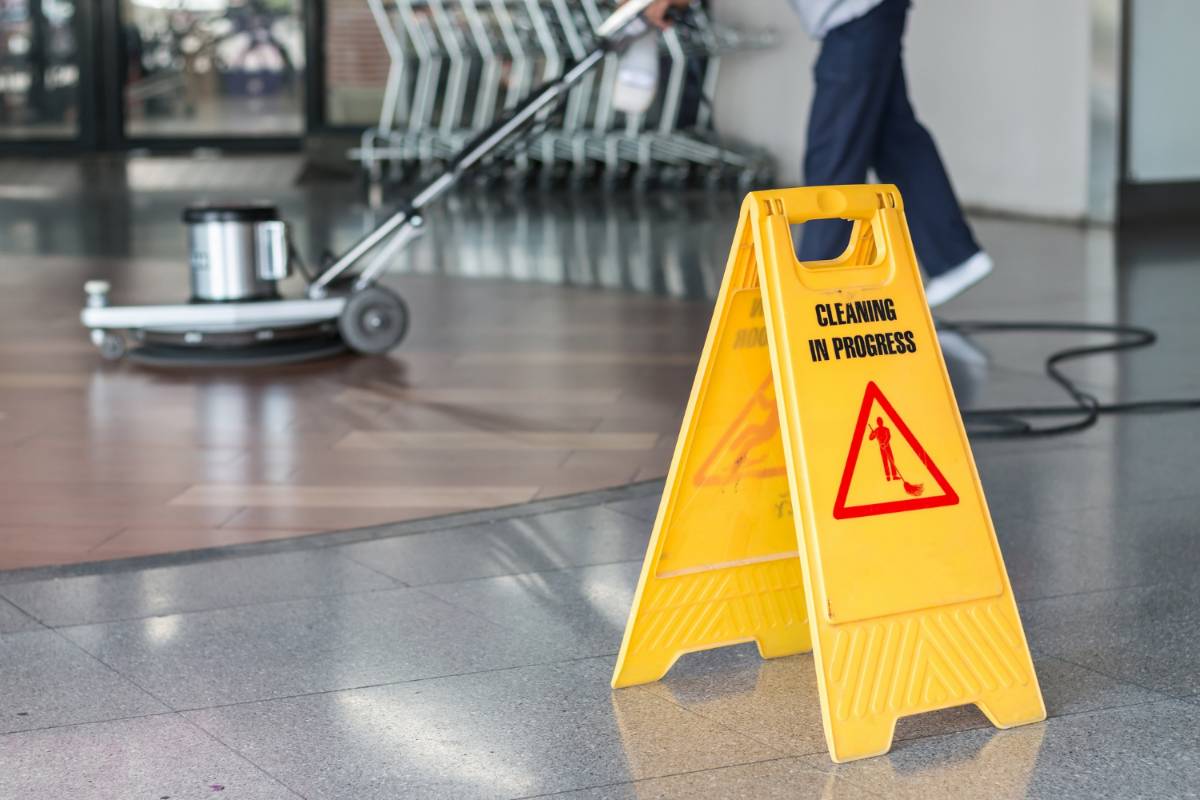 Are you debating on which janitorial service in Commerce, CA to hire to keep your school clean? Look no further than the experts at LA Janitorial Services. We strive to keep all our clients happy, no matter what we are cleaning. We work in schools, office buildings, apartment buildings, medical facilities, and more commercial properties, and we are trained in the best cleaning techniques. If you are tired of looking at dusty corners, pencil marks on your walls, or shoe skids on your tile floors, you need to hire a janitorial service for your school today. There are many benefits of hiring a janitorial service for your school.
Keep Your Schools Safe
By trusting a janitorial service to perform daily cleaning tasks, you will also help to minimize the hazards caused by dirt and grime. Students will be less likely to have accidents, like tripping and falling, and incurring potential injuries. Athletes will have a completely clean gym floor to do their exercises and they won't have to risk injuries posed by a neglected floor. Keeping your students safe by cleaning your school will help you avoid costly medical bills or liabilities associated with student injury.
Prevent Health Issues
By cleaning your school on a routine basis, you will minimize the health issues that can easily run rampant in a close-knit setting like a school. Schools already attract many germs from students with poor hygiene or simply during any flu season. You can minimize the amount of students that get sick by keeping things sanitized and cleaned on a routine basis. Eliminating germs is one of the only ways to ensure that both students and staff don't get sick frequently.
Keep Students Focused
When your schools are full of grime, dust, and dirt, students will have a more difficult time focusing on learning. When students look around a dirty classroom, they may easily become distracted by smudges on the window, overflowing garbage cans, or pencil marks on the wall. In order to create an environment that is conducive to optimal learning, you want to keep a clean school. This will minimize distractions and improve student productivity.
Help the Environment
When you hire a janitorial service in Commerce, CA, you are also helping the environment. Many cleaning companies today have been using environmentally friendly cleaners to help reduce the carbon footprint left behind from conventional cleaning solutions. Eco-friendly cleaners will also help to reduce the smell associated with some pungent cleaners, and they can also lower the risk of allergic reactions in your students.
These are just a few of the benefits of hiring a janitorial service to help keep your school clean and tidy on a daily basis. Trust the professionals at LA Janitorial Services, a premiere janitorial service in Commerce, CA, to keep your hallways and classroom clean day in and day out. Contact us today to help keep your students focused on their schoolwork on their desk and not the skid marks on the floor underneath them.