Why You Need Office Cleaning Service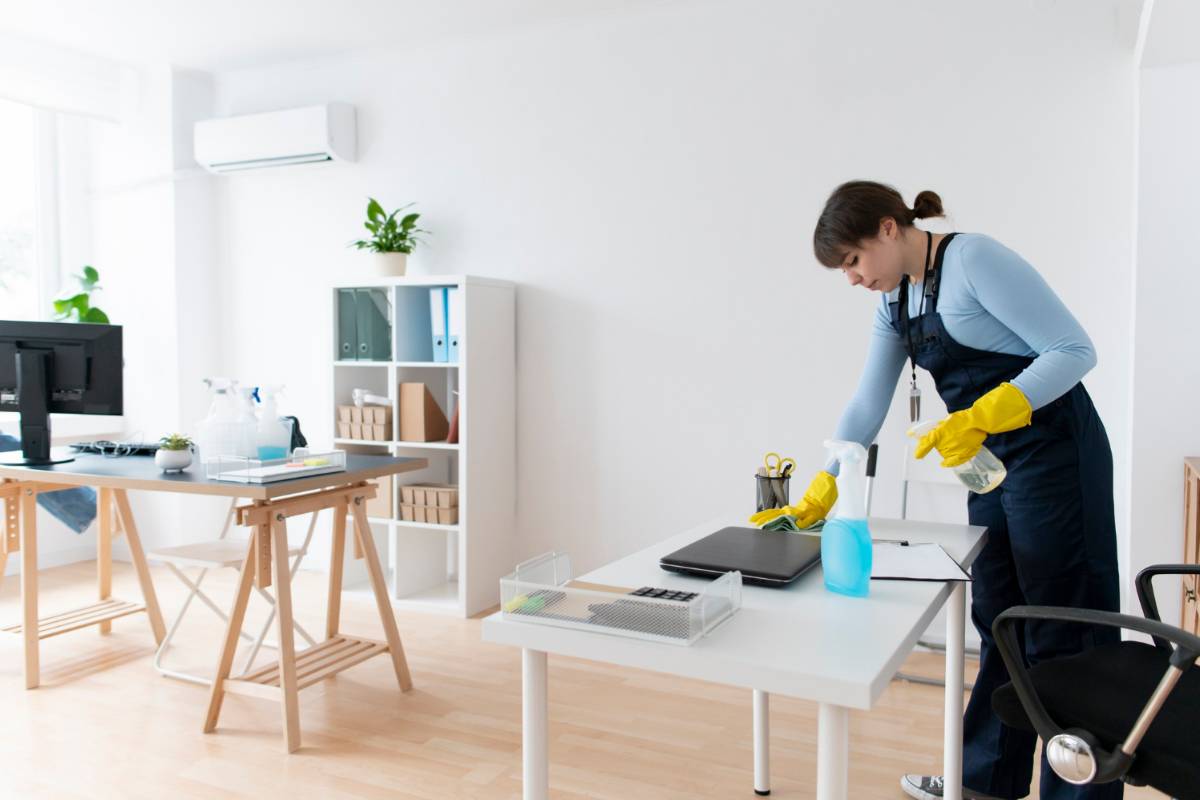 Do you have a business? Do you think the office is clean enough, and that you don't need an office cleaning service? Think again. There are a lot of reasons that hiring an office cleaning company can be beneficial for your business. Take a look:
You'll keep your office from looking "seedy"
You can have the best and most professional-looking accoutrements in your office, but if it's not scrubbed shiny, neat and tidy, nothing will make you look truly professional. Unless you're an absolute neat freak, it's common to have office "hygiene" slip when you get particularly busy with work. Make yourself look truly professional and on top of things by having a clean and tidy office, one that looks (and even smells) welcoming and inviting to clients. The right office cleaning company can do this for you, at relatively nominal cost.
You don't have to entice employees to do it
It's bad enough to roll up your sleeves and scrub your own office, but it can be even worse in some cases if you have to try to entice employees to clean. When you hire an office cleaning service, you won't have to force employees to clean when they really don't want to. Instead, you can let your employees do their jobs, while you do yours -- and the office cleaning company in Los Angeles does its job, too.
You know it'll be done thoroughly
When you try to do the job yourself or you force employees to do it for you, you may do a slapdash job at best, thinking "good enough" is good enough. The problem with that is that things may never get entirely clean. You don't have to worry about that if you hire an office cleaning company to do the job for you. A good office cleaning service is going to be thorough and professional, meaning that not only will the carpet be freshly vacuumed on a regular basis, but also that there won't be any dust bunnies under office furniture or stuck in corners. When someone comes into your office, you'll know they can look around and see a fresh, thoroughly clean, truly professional space.
You'll save time
Has this ever happened to you? You've got an important client coming in the morning, so you spend all night the night before the client comes in scrubbing, tidying up, and making the place look presentable. Or, when you've got a big project to complete, you neglect most office cleaning until things look decidedly untidy. When you hire an office cleaning service to do the job for you, you'll save time because you won't have to do it yourself. No more late nights trying to tidy up in preparation for a big client's arrival in scrambling to get work done, too. You can simply turn it over to someone else, secure in the knowledge that it's going to get done and that you won't be wasting time trying to do the cleaning yourself.
You can focus on your business
Let's face it; cleaning can be a distraction from the day-to-day business operations you really need to tend to. By turning the job over to someone else, you -- and your employees -- can focus on running your business.
I suggest you take the time to visit our website at lajanitorialservices.com and learn more about the in's and out's of office cleaning service in Los Angeles.