What To Expect From A Professional Janitorial Service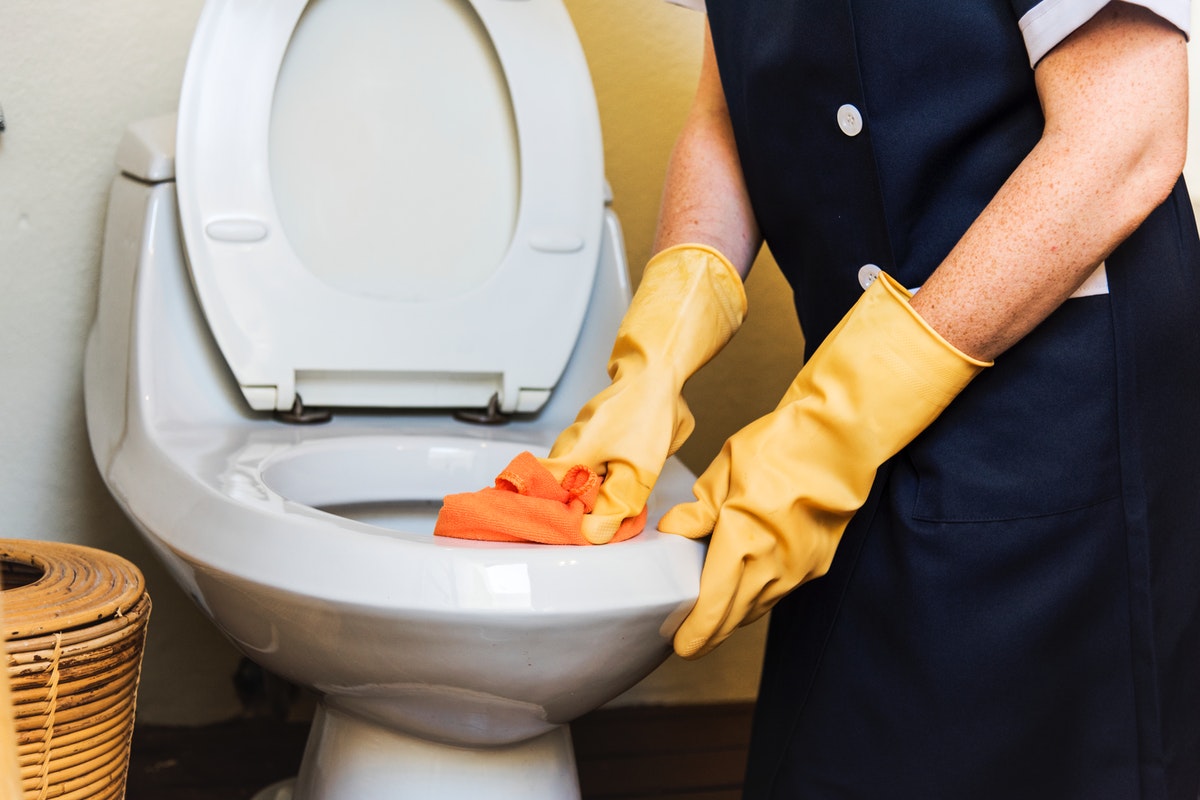 For most businesses it doesn't make sense to hire full-time employees to manage the office cleaning and janitorial services. Facility managers often hire local janitorial companies to clean their offices after regular business hours. Hiring a janitorial company, the facility avoids the cost of employment taxes, training, time management and other benefits.
Janitorial companies manage the cleaning process of commercial facilities including private businesses and public buildings. The general responsibilities of most janitorial services often include removing trash from waste receptacles, vacuuming carpets, sweeping floors, and cleaning bathrooms. Other services can include:
Commercial tile stripping, waxing, and floor maintenance
Carpet Cleaning
Construction Cleanup
General Window Cleaning
High Rise Window Cleaning
Emergency Cleaning
One Time Cleaning
Much as there are advantages to hiring janitorial services, going in for individual persons may not be so ideal for a business or institute. When cleaning services are utilized, money, energy and time get to be saved. Unfortunately, with so many janitorial services to choose from, finding the right one for you may prove to be a nightmare. This is why, it is better to properly look into the cleaning company you wish to hire.
Why you Need Janitorial services
There are plenty of reasons why you should hire your own janitorial service. One reason for this is that it is more practical. Furthermore, letting the experts do your cleaning saves you lots of time and energy. Large companies, as well as ordinary households, are opting for commercial cleaners over hiring housekeeping personnel directly.
A look at some other reasons:
A contractual janitorial service is more ideal because you are never in lack of a cleaning professional at the time you need them.
In the long run, it is less costly to hire professional cleaning services as opposed to individuals.
What To Expect From A Professional Janitorial Service
A professional janitorial service is one that hires professionals to clean a given premise. With such a service, a certain level of trust is necessary if clients are to keep going back for more! With this in mind, having a company with a good reputation is more ideal than having one that you are not so sure of at your premises.
Commercial property owners know the value of maintaining clean and hygienic premises for customers, clients, guests, visitors, employees, and more. After all, not only does a properly cleaned and well-maintained building protect people from illness and bacteria, it provides a safer environment and safeguards a property's investment value too. This is why most office buildings and commercial complexes outsource professional janitorial cleaning services and staffs. Larger properties especially need routine cleaning, and a janitorial team can provide these services and more.
When it comes time to hire a new, or review an existing janitorial staff, it is important to understand what's expected of these services, and how these industry standards are defined. More like knowing why you should hire us. This can better assess what needs are being met, and which ones need more attention. Below is a list of appropriate expectations for a janitorial service.
Honesty and Integrity
Although this can be hard to assess, especially for a new hire, honesty and integrity are the most important ԛualities to look for in a janitorial staff. This is because most janitors work after-hours, or unsupervised, leaving responsible decision-making up to them. No one wants their custodial crew to waste time on the clock, skip mandatory duties, slack on cleaning tasks, steal company property, and take longer-than-approved lunch breaks. Reviewing our customer reviews and interviewing staff one-on-one will give you an idea about our level of dedication to honesty and integrity in the workplace.
Punctuality
Attendance records and punctuality are two very important qualities to look for in a custodial cleaning staff. This is because most commercial cleaning agendas are scheduled in between business hours or on weekends, giving cleaning crews a limited amount of time to get the job done, and done right. Janitor tardiness can be detrimental to a commercial property's reputation if cleaning duties are not completed before the business or office reopens to the public.
Training and Experience
You want your janitorial staff to know what they are doing. In order for this to be possible, they must be formally trained and must have an adequate amount of experience. They must know how to safely handle different chemicals and cleaning solutions, be familiar with all safety and fire codes, and behave professionally in the presence of customers or clients. It will please you to know that we are exactly in for that! We are eԛuipped with the proper tools, equipment, and resources for them to accurately perform all reԛuested cleaning duties, projects, and tasks.
Note!
It is better to go for one that is diverse in their abilities to clean and that's us! This is because at the end of the day, you do wish to have the business premises, home or hospital thoroughly cleaned to account for the cost. We are able to clean carpeted floors in much the sae way as they are able to clean high wall, window frames or facility ceilings among others. In other words, no job is too hard for us to do in the cleaning arena.
Conclusion
For professional janitorial cleaning services in Los Angeles. Visit our website at www.lajanitorialservices.com for information about our services and company background. We offer a wide variety of commercial cleaning services for all properties and complexes, in all industries. Visit www.lajanitorialservices.com to learn more about their licensed, bonded, and insured Los Angeles janitorial services today. Our janitorial service may not only help to remove debris or, at least, pile it up in one place, but they will also work to eliminate any signs of construction. This commonly includes sweeping, dusting, and other tasks commonly performed after a construction project. Whether you are an owner of a construction company, a business owner, or a homeowner, who recently did some remolding, you will be able to save yourself time by using the services of LA janitorial services.