5 tips to keep gym equipment clean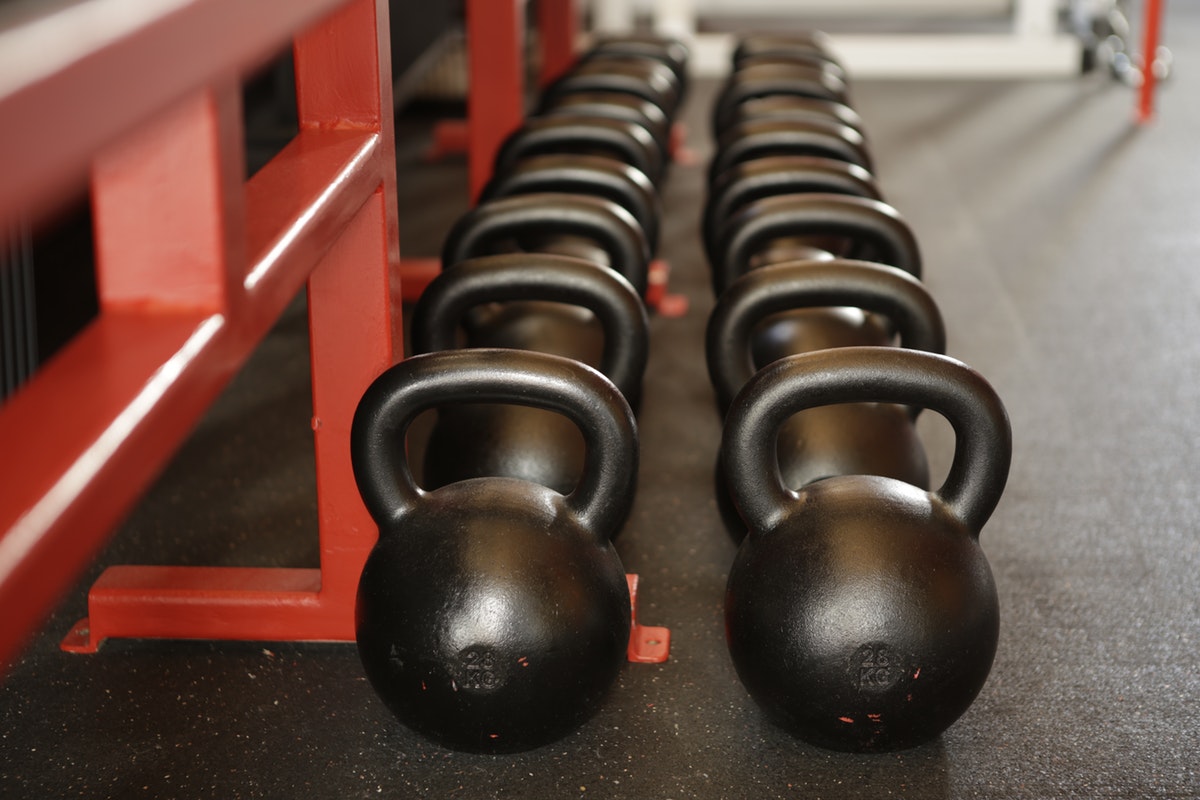 Although, cleaning gym equipment is not a problem for most people, but you still need to put away the equipment. It has to be cleaned and work well, because an equipment that is not working well may harm you while exercising.
1. Wipe sweat
The sweat coming out from the body possesses corrosive salts so be sure to wipe off the perspiration that falls on the equipment after use.
Also, wipe control panels to prevent moisture from entering and ruining sensitive electronic appliances.
You can keep a hand towel in your training room to make it easy.
From time to time, wipe equipment with a cloth soaked in bleach solution: 30-60 ml (2-4 tbsp) bleach in 1 liter (1 quart) of water. This will eliminate all persistent microbes and bacteria.
2. To clean a counterweight device
Maintain it like your car. Just like the painted metal part of your car, they are very much alike. Once a year, use a car cleaner solution, diluted according to package instructions, to clean the painted part.
Use a clean damp towel for rinsing and dry with a very dry towel.
Shine the machine with your favorite car wax, again following the instructions on the package. This prevents scratches, reduces dirt accumulation and also gives a warm glow.
Periodically, clean and lubricate the guiding rods of the machine to prevent the weight from sticking.
To clean stems, use a dry paper towel and wipe them with a cloth sprayed with silicone. Do not do it too much. Too much lubrication can force cause stickiness.
3. Cleaning a treadmill
Dirt is the most dangerous thing that could stop your treadmill from working, therefore, to clean under the machines you can make use of a vacuum cleaner every two weeks.
4. Cleaning a rowing machine
After each workout, simply wipe with a damp cloth to remove sweat or oils from the body.
Add a splash of kitchen cleaner to the cloth if necessary.
Pay attention to the handles, the seat, and the moving part.
Lubricate and clean regularly with the right product recommended by the manufacturer
5. To maintain a stationary bike
Note that it is essential to clean and lubricate the chain every three months or so.
You may think you do not need instructions for an exercise bike; just put the product on the pedal, right? But, the instruction booklet provided with the bike contains useful tips for cleaning and maintaining your equipment.
Use a dry cloth to clean by slowly turning the pedals to pass the chain through the cloth a few times.
Then lubricate the chain with a silicone-based lubricant spray, available at bike shops.
To avoid splashing, do not suddenly move the pedals right away; let the lubricant dry, which takes only a few minutes.
---
Conclusion
S&W Janitorial Servive, Inc. ensures a professional cleaning and superior quality for your gymnasiums, fitness centers and all equipment regularly.
Our cleaning teams have acquired a great skill and experience which allows them to ensure the cleanliness and the daily hygiene of the gyms in order to welcome your customers in a clean and healthy space.