Office Cleaning Service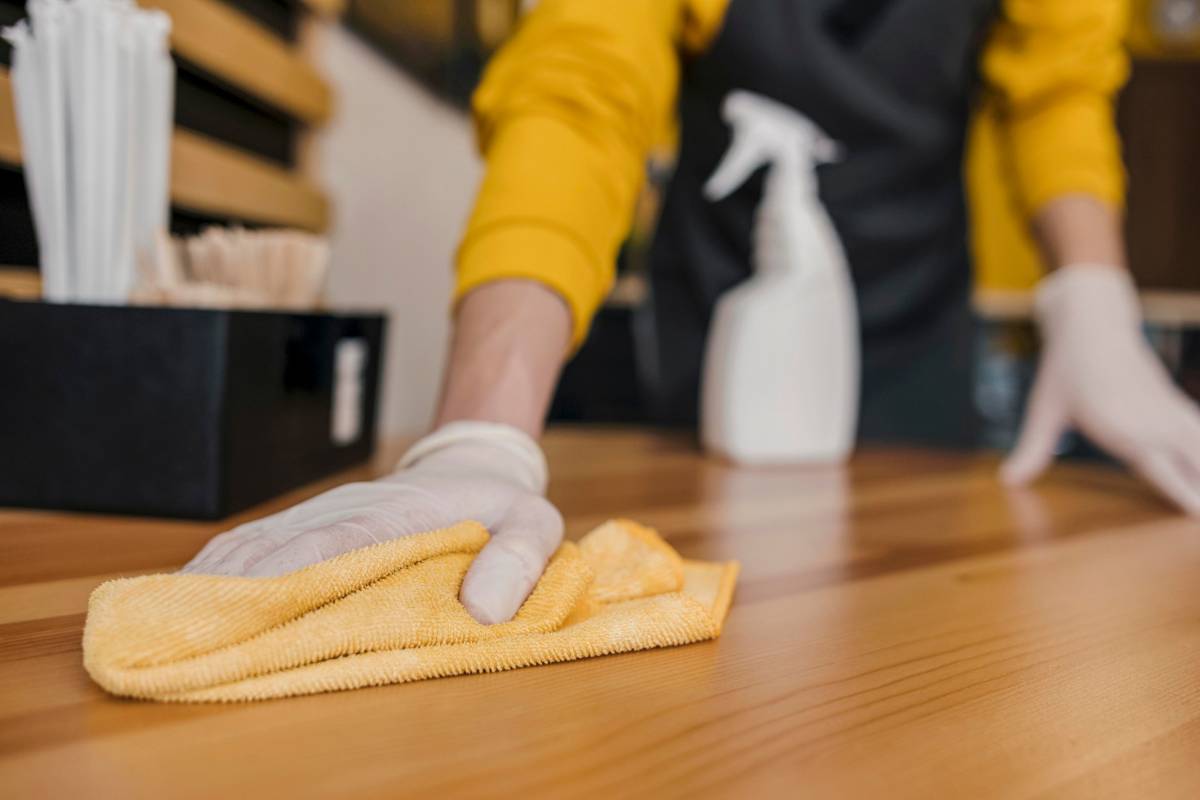 Office cleaning service in Los Angeles has many steps. Here are the main ones. To find the best professional suited to your needs.
A professional Office Cleaning Service
The office cleaning service has become professionalized. It is no longer a thing of presenting oneself with a duster and dusting piles of registers or polishing a bronze plate. Today, cleaning technologies are available to trained and qualified agents to address highly specialized cases.
Office cleaning crews, led by a team leader, need to be familiar with the different floor and wall coverings in order to know the proper detergent product for surface treatment. For each type of surface, the agent must indeed use the appropriate product to ensure its maintenance and longevity.
Specialized office cleaning companies
For an office cleaning agent, all premises are different. The standardization process will be particularly useful in defining, together with the customer, the delicate, fragile or sensitive elements to be cleaned with care.
Office cleaning client of an office cleaning service may request a specialized disinfection service, particularly in the event of an influenza pandemic. Thus, the cleaning agent will have to pay particular attention to the disinfection of telephones and switchboard, door handles and sanitary facilities.
The tools used for office cleaning are usually lighter than those used in commercial or industrial areas. Thus, rather than a single-disc brush, the agent must instead resort to manual dusting, polishing and washing activities. This is indeed a job requiring more care than in the context of a production site, for example. Thus, the agent should focus on vacuuming carpets, removing fingerprints and wiping handrails.
The steps of an efficient office cleaning by a cleaning agent
The office cleaning agent will start by knowing his intervention schedule, to know what time of day he must work within the premises of the client. He will then take the action plan into account in order to determine his overall progress. He will thus be able, from before the beginning of his mission, to bring himself all the products and tools necessary for the accomplishment of the cleaning service.
Every business needs a quality cleaning service! Your offices are a reflection of your company and also the working environment of your employees. Cleanliness and hygiene contribute to the well-being, health, and safety of your staff and customers.
Among the various steps of cleaning the office, we include:
Dusting furniture, radiators and computer equipment;
Office ventilation (opening the windows during the service, for example);
Wiping furniture, handrails, and tactile surfaces of elevators;
Disinfection of surfaces likely to contribute to the spread of germs;
Sanitary cleaning
The complete cleaning of the grounds.
---
Conclusion
Companies are very demanding on the maintenance of their offices, on the one hand to maintain their image and also for the well-being of employees. It is important to call on a conscientious janitorial service in Los Angeles that knows how to respect the hygiene standards in force and that provides a careful and meticulous work. S&W Janitorial Service is an office cleaning service in Los Angeles responds perfectly to all these criteria so do not hesitate to contact them. Impeccable result guaranteed!